iUTAH Undergraduate iFellows
Week 9 Recap
July 10-14, 2017
Chase Beyer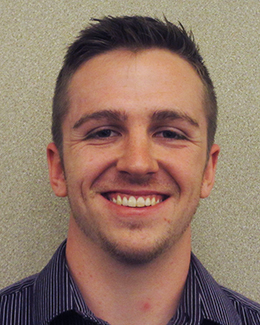 This week was a rather interesting week. I managed to finish up my rain simulations and process the data. I did my final updates on my poster and printed it at 4:30 Wednesday (last minute, I know). Thursday was day one of the iUTAH symposium, which was quite amazing. The morning started off with some coffee and fruit, then the plenary sessions with headlining presentations about iUTAH and the progress made over the years. Near the end of this, myself and the rest of the iFellows were excused to eat lunch and set up posters. We also had a very wonderful photo shoot (hope to see those pictures soon). Shortly after, we began presenting. I was nervous at the initial sight of the flood of people, but I soon found a "groove" in my presentation and gained confidence as I went along. Later, we were able to go to  the breakout session to see some of the research conducted under iUTAH. That night was a get-together at Andy's house, where it was really fun to hang out with other researchers and iUTAH folks outside of work. Friday was another great day! It was the second day of the all-hands iUTAH meeting, but it was less about research but about the people of iUTAH and its impact on research in the state of Utah and beyond. Here I realized how much of iUTAH was a group of brilliant colleagues and friends who are incredibly passionate for bringing scientific discovery to Utah. It was amazing to gain perspective on how small iUTAH was before and how massive it had become. Very deserving people received awards, some heartfelt speeches were given, and we ended it with a delicious lunch.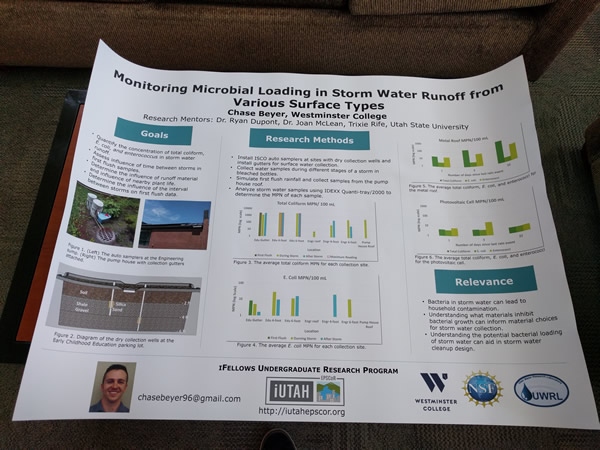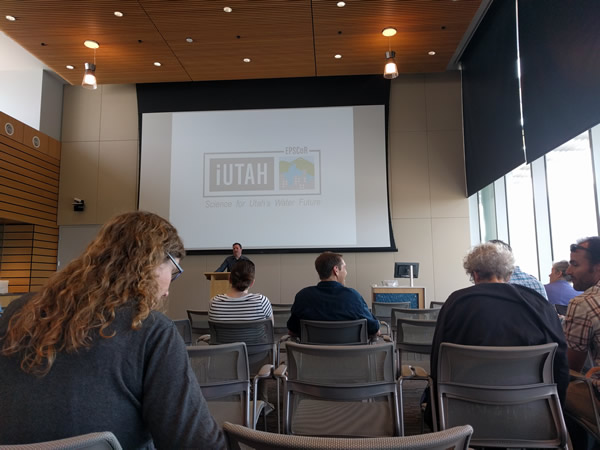 Lindsay Capito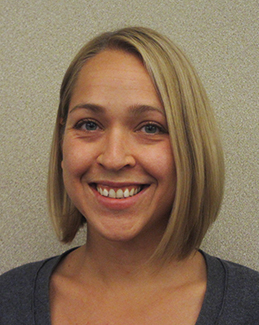 This week I was nervous and excited for the symposium! This was only the second poster I've presented and the first for a project that I've seen from start to finish. The symposium was a blast! I really enjoyed all of the presentations and getting to see the other ifellows posters. The BBQ at Andy's place was definitely a highlight! It was nice to socialize with everyone outside of the cohort session format. I am sad to be winding down the program but hope to keep in touch with the iUtah community going forward! No pictures this week but as I am putting together my presentation I have come across many from field work.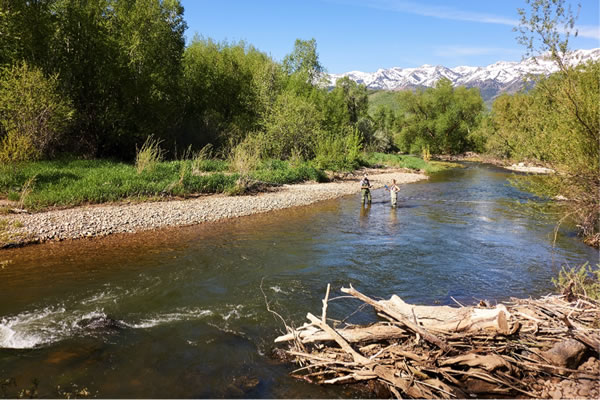 Maggie England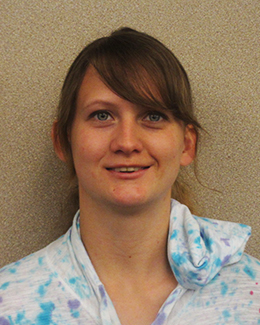 This week I worked with Andy on finalizing some exploratory data analysis to put on my poster, and putting some finishing touches on the poster for the Symposium on Thursday. Then, or course, I spent the last two days at the symposium, listening to research done with or relating to iUTAH over the past few years, and attending the awards ceremony for the iUTAH program.

Overall it has been an eventful and fast-paced week; no doubt for you, too! I think I hardly saw you get a chance to stand still the past few days. Now I just have to prepare for the final few events in the program.
Christian Ford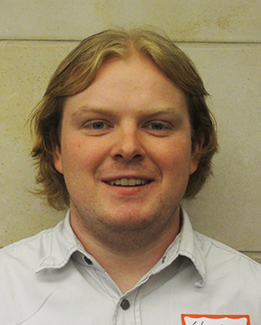 The bulk of this week was taken up by either preparing for or participating in the iUtah Summer Symposium and All Hands meeting. I was happy to finally get my poster printed and ready to present. Thursday was the day. I enjoyed all the talks and presentations in the morning. The iFellows were excused for lunch and to set up our posters. The nerves began to set in... I remember someone shouting "They're coming!" causing me to scramble down the hall to get to my poster, I was poster #1. The first few people through the door came and asked where the food was. I was happy to divert them to the food and gain another moment to collect my thoughts. Inevitably the poster viewers came and once I started actually presenting the jitters went away. Some were pleased with the study, some asked unanticipated questions, and some pointed out good ways to improve my poster. It was a good experience overall. After the session most of the iFellows kind of hung back and talked about how the session went and discussed different peoples criticism in an attempt to figure out who the poster raters were. There was definitely a sense of camaraderie. We all continued on to the afternoon session. Most of us went to the concurrent session featuring Ellen Eirickson, who I have dubbed the iFellow Matriarch (ha). Then we all kind of went to various breakout sessions based on individual interest. I was very interested to listen to my Near-Peer Mentor, Dr. Jim Stagge, given his presentation. A lot of his work helped set up the groundwork for my project!

Later that night I was able to go to a get together at Andy Leidof's home. It was fun to see and get to know many of the iUtah crew outside of a work setting. I was even able to serenade some of them with the strange sounds of the Didgeridoo.

The next morning we were able to join in the celebration of the coming end to iUtah and all that has been accomplished the last 5 years. I learned a lot about what it took to make this happen and more importantly the impact it had and the legacy it is leaving behind. I was more grateful for the chance I received to be an iFellow and experience with iUtah this summer.

Friday Night I was able to go camping and have fun with friends after a busy work week. It was a big and important week that helped me to grow and develop. Time to get started on my oral presentation and extended abstract...
Michael Fowles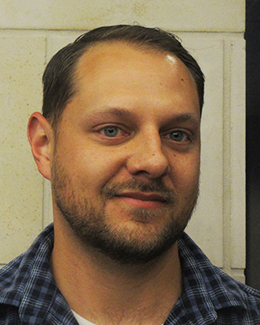 This week I worked on finalizing data analysis and maps to include in my poster presentation for the iUTAH symposium. Monday and Tuesday I created maps in GIS for highest and lowest variability of habitat parameters in the Weber watershed to include in my presentations.
After meeting with my research mentor, Dr. Sarah Null, on Wednesday to get her final feedback on my poster, I got a few layout questions answered and was able to get my poster printed and ready.

The iUTAH symposium Thursday and Friday was a great experience. I was able to present my poster and make valuable connections with people from all levels of the iUTAH team.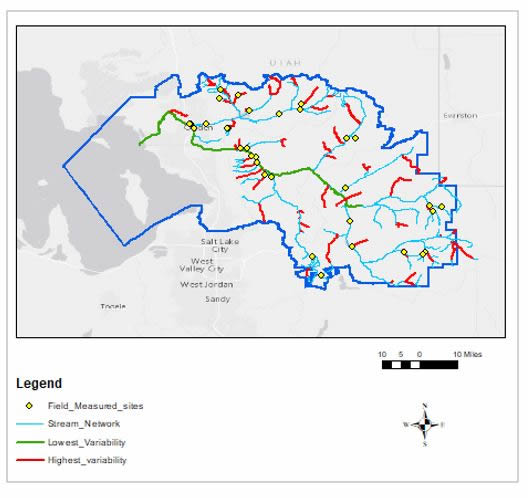 Emily Jorgensen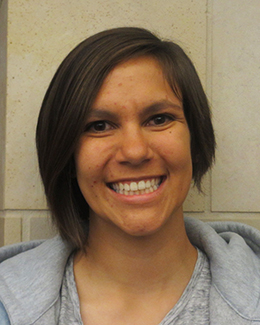 This week was busy as I spent the majority of my time preparing for the iUTAH summer Symposium! I spent the first half of the week simplifying and editing my poster for the poster session and then also working on more analysis of my data. Once I was able to finalize all the details of my poster, then we went to print it off and some of my graphs were pixilated, so I had to go back and redo some of them. But I finally got my poster printed and was very excited to attend the Symposium.

The Symposium was an awesome experience for me. It was my first time participating in a poster session and I really enjoyed the opportunity to describe and expound more on the research I have been a part of the last two months. I also really enjoyed all of the different talks which we were able to listen to throughout Thursday and Friday morning. It opened my eyes to the great intricacies and development iUTAH has gone through and I feel very honored to be able to participate in the program as an iFellow. I have also come to learn the importance and recognize the great outcomes which can result in collaborative work with other disciplines and other universities and the great teamwork which iUTAH fosters. Some of those who spoke gave me new ideas of areas which I have found new interest in pursuing and learning more about in furthering my skills and future education.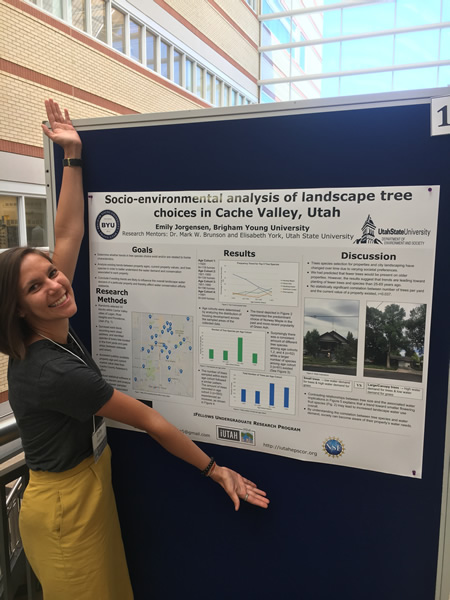 Andrew Luymes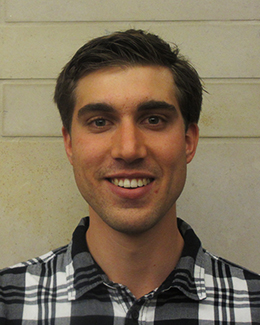 Without a doubt, the highlight of the week was presenting my poster to the greater iUTAH team. It has been an exceptionally difficult three weeks with all the planning, sampling, and analyzing that has taken place. All that doesn't truly describe all that has gone on as I also had to interpret results and put together a poster that would articulate what all was done, and every other in and out that comes into preparing a poster.
I'm very happy with how my poster came together, and look forward to presenting later this month.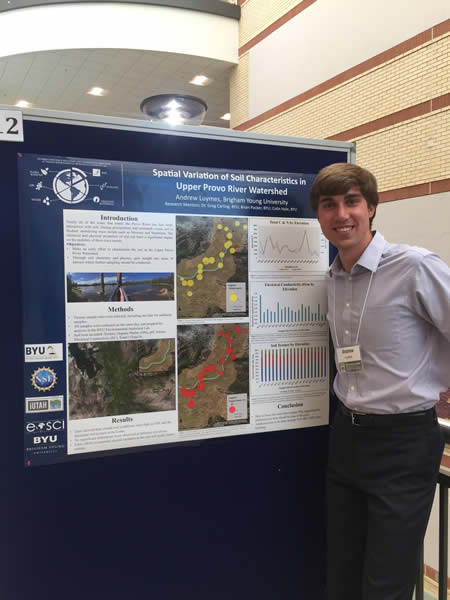 Rosanise Odell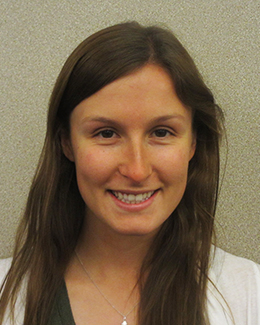 This week was the iUtah Summer Symposium! It was a two-day event, and we (iFellows) presented our summer research in a poster session. I was nervous before the poster session started, but after it kicked off and I spoke to a couple people about my research, I got into the groove of things and it wasn't nerve-wracking to tell people about my poster titled, "The Impact of Competition on Plant Water Use Efficiency." It felt similar to the science fairs I participated in as an elementary school student. Overall, it was great to share my findings with a broader audience, and the feedback I received was helpful and optimistic.
The final day of the symposium focused on the success of iUtah as an entire program, after five years of operations. I had no idea how important and instrumental the work of iUtah was for both the future of water use in the state of Utah, as well as the future of higher education for Utah students. I really enjoyed hearing the personal stories of support and success through iUtah, and now have a new appreciation for the program and the support I've received through it. I hope to one day be a part of a group or organization with as much success, personal connections and impact as the iUtah program.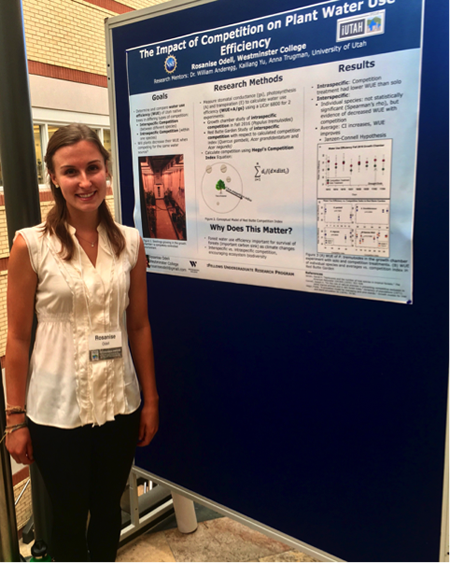 Gabrielle Regenhardt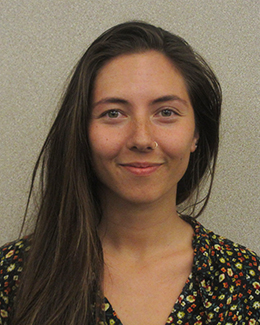 No entry
Agatha Roese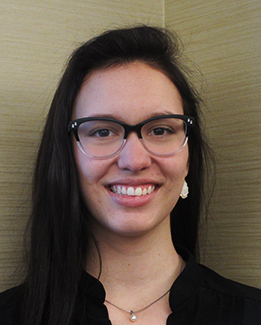 All we really did this week was prepare for the symposium because everyone in the lab had a talk or a poster to complete for the symposium. The symposium was amazing it was so much fun to listen to all the professors talk about their research and to learn more about iUtah and the five years of them doing this. Presenting my poster to all the different professors was really nerve wrecking at first. But as I presented I released that they aren't as intimidating as I thought and it went really smoothly after that. I am just so grateful for the opportunity to share my research to these amazing scientists, and getting their feedback on how to make my research better.
Eric Shipp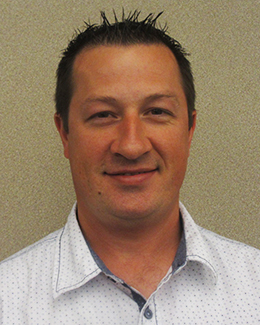 This was our week to finalize our posters for the iUtah Symposium. I don't have very much data at this point, so I had to use pictures of us sampling and of the water at Utah Lake. The Symposium was a wonderful experience because I was able to talk about my research, network with scientists from around the state, and get to know more about iUtah in general.
Jared Stewart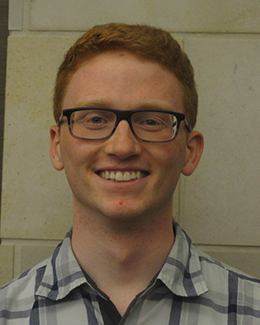 "iUTAH has been the highlight of my summer! It has added to my professional skills and helped me meet a lot of good folks. From my experience at iUTAH, I feel like grad school will be the right path for me and will enable me to be the greatest benefit to communities and world we all live in. Thanks iUTAH!"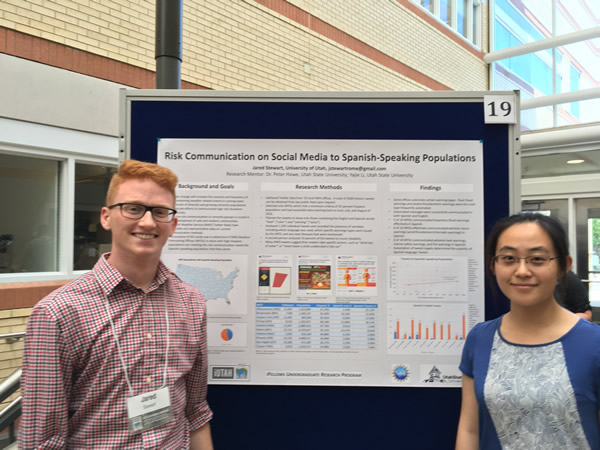 Poster presentation at iUTAH Annual Symposium
Arin Towns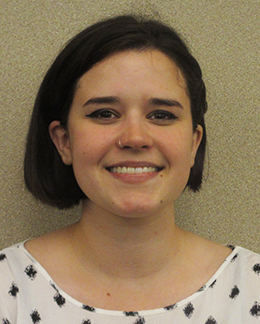 This week was spent preparing for and attending the poster presentations at the iUtah symposium. I was able to analyze most of the data and found two statistically significant patterns, which was awesome. I am excited to start focusing on some background research over the next few weeks and begin creating an extended abstract and power point presentation.
Conor Tyson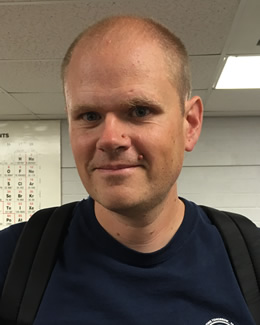 On Monday I again helped get water samples near the landfill. In the afternoon I went for my last time to get samples for my project. In the evening I read results from Sunday's samples.

On Tuesday I helped Chase generate a rain event in the morning, then read my final results. This allowed me to make my final changes to my poster. Wednesday I watered plants in a rainwater filtration site. Then helped obtain samples from a wastewater treatment plant for Dr Dupont.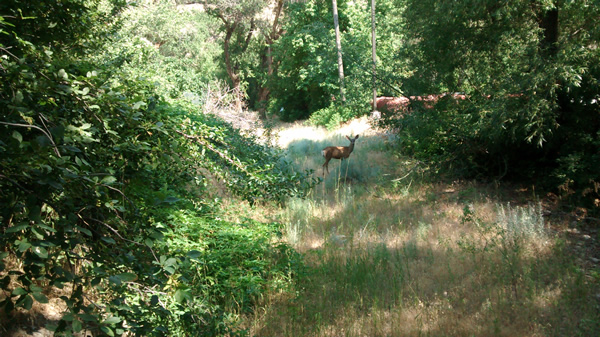 Desiree Wickwar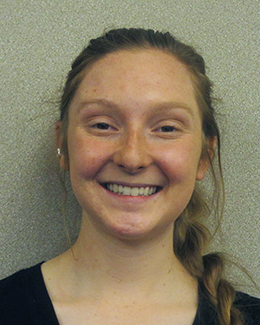 This week we finally got to install all of the mesocosms, and rain barrels and their stands which will maintain the water chemistry of the experimental treatments despite evaporation. It was amazing to see all of our planning and design finally realized out in the bay. I was reminded again of how varying the skills that are used in undertaking a research project can be. In the beginning of this project I was surprised to use construction skills and knowledge of how to use power tools. This week I was surprised that I used a skill my dad also taught me many years ago, how to drive (and back up) a trailer. We had to haul all 12 mesocosms, rain barrels, and their heavy steel stands from the waste water treatment plant to Farmington Bay, and then carry them all out though the quicksand-like substrate to their designated locations. It was hard work but I couldn't have enjoyed it more, and I was reminded of just how much I enjoy field work not matter how hot alit may be or how hard the work may be. This was one of my favorite weeks so far!