Our Unique Research Culture
iUTAH offers participants a research environment that is truly unparalleled in the state of Utah.  Our culture of research is characterized by and committed to a number of goals and values:
Culture of Collaboration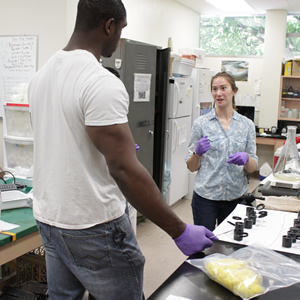 Meaningful, sustained collaboration of researchers, students, and stakeholders across disciplines and institutions has become a hallmark of the iUTAH project.  By turning co-actors into collaborators, iUTAH is able to integrate their work and achieve multiple goals in research, education and outreach, and monitoring; allowing us to address vitally important environmental issues facing our state for generations to come.
Integration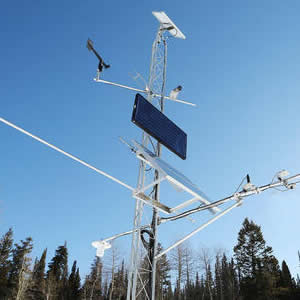 iUTAH has greatly expanded the concept of traditional environmental monitoring and research by creating a fully integrated socio-environmental observatory, the first of its kind in the western U.S.  This observatory combines the collection of aquatic, terrestrial, atmospheric, and social science data, using a set of integrated observation networks; data analysis, modeling and visualization through state-of-the-art cyberinfrastructure; and education, outreach, and diversity efforts through its Office for Engaged Scholarship.
Graduate Student Advising and Mentoring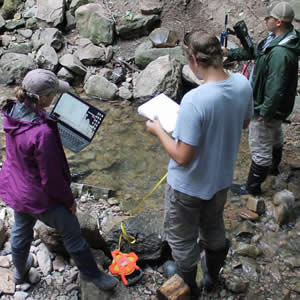 iUTAH believes in creating a diverse learning and mentoring environment for its graduate students and postdoctoral fellows, leveraging the best each of our participating institutions has to offer.  Our faculty are at the forefront of scholarship in their respective fields and pass on their knowledge using interdisciplinary and multi-institutional approaches, including, but not limited to, cross-campus advising of graduate students, and collaborative, cross-campus teaching in areas such as hydroinformatics and green infrastructure.  In supporting these activities, iUTAH has become a catalyst for transformational change at Utah's once-siloed research institutions.
Methodological Innovation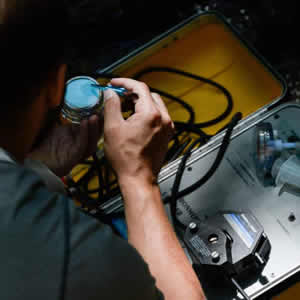 Much of the work done by iUTAH employs novel approaches.  As a result, whether it is in the area of social science surveys, coupled modeling, or the data management workflows of large, dispersed sensor networks, iUTAH is truly at the forefront of methodological innovation.  At iUTAH, we are combining the use of mobile computing technology with traditional intercept surveys; programming new software to overcome the spatio-temporal and computational incongruencies among individual models for coupling; creating novel workflows for live data streams comprising 135,000 measurements per day; designing new, exciting, and engaging visualizations for  socio-environmental data; and so much more.
Data Sharing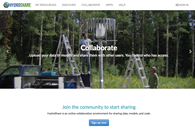 iUTAH, through its Data Policy, is committed to the open sharing of information to maximize the impact and broad use of its data.  As such, all data collected or supported by iUTAH are publicly available through the iUTAH Modeling and Data Federation, subject to reasonable time lags (e.g., quality assurance/quality control, first right of authorship) and qualifications (e.g., anonymization/de-identification, redaction, or aggregation of data involving human subjects).
Open Access Publication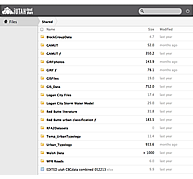 iUTAH believes that the information generated by its research activities should be societally relevant and available to all, reflecting the highest ideals of engaged scholarship. Thus, we support our participants in securing open access for their publications whenever possible.