Our Unique Research and Educational Environment
iUTAH offers participating university students and educators a rich and productive learning environment that is truly unique in our state.  Our culture of research and education focuses on the following:
Undergraduate Research
iUTAH offers a number of programs geared towards involving undergraduate students in state-of-the-art research.  From more formally structured, summer-long research experiences at Utah's premier research universities and shorter week-long programs in our experimental watersheds, to year-long research projects led by faculty at primarily undergraduate institutions, iUTAH provides a diverse array of opportunities to include undergrads in our research activities.  Many of iUTAH's undergraduate students have presented the results of their work at local, state, regional, and even national meetings.  Some have co-authored papers in prestigious scientific journals.  Many have gone on to pursue graduate or professional degrees in STEM fields.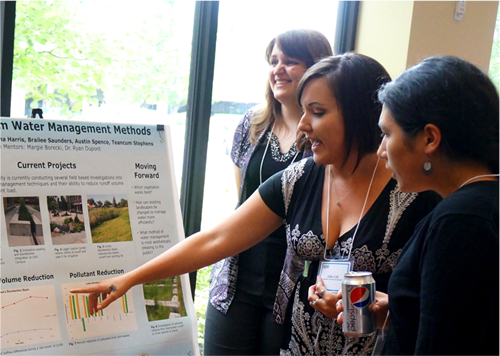 Interdisciplinary Research
iUTAH research spans a diverse range of academic disciplines, with ecohydrologists, social scientists, economists, engineers, climate scientists, and landscape architects working side-by-side in pursuit of finding integrated answers to complex scientific problems.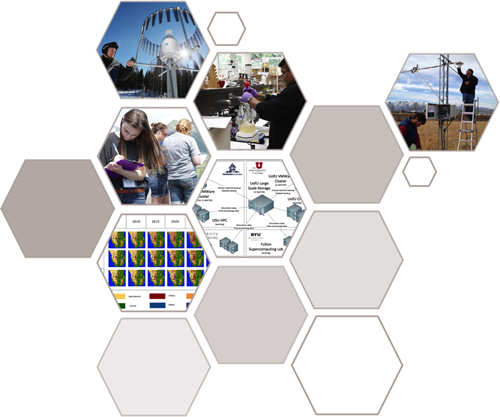 Cross-institutional Research
iUTAH's research groups are spread across all of the state's universities, including Utah's three major research universities as well as those that primarily serve undergraduates. Samples collected from the waters of Salt Lake City's Red Butte Creek, or the snowpack above Heber Valley, are analyzed at Utah State University's Aquatic Biogeochemistry Lab.  Graduate students from USU and Brigham Young University join forces with their peers at The University of Utah for synoptic sampling of Red Butte Creek.  Undergraduate students participating in the iFellows undergraduate research experience are co-mentored by faculty members from different institutions.  By transcending traditional disciplinary and institutional boundaries, iUTAH is turning co-actors into collaborators.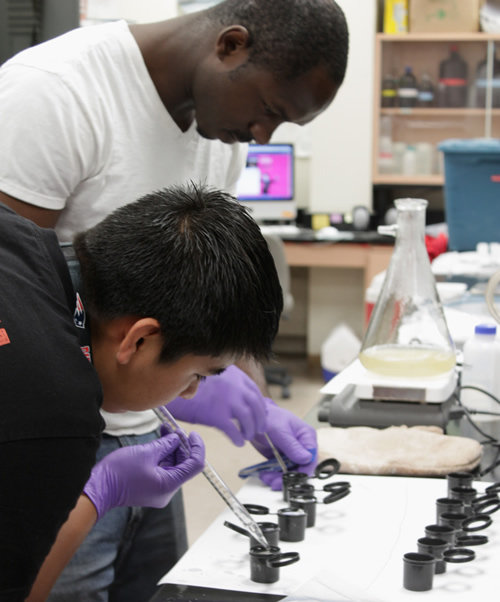 Mentoring—the iUTAH STEM Pipeline
iUTAH is passionate about helping to develop our state's science, technology, engineering and math (STEM) workforce of tomorrow.  To that end, we have built a STEM pipeline from K-12 and beyond ("K-20").  This means that many of our programs are designed to pick up where the other leaves off, providing holistic, meaningful, and long-term engagement with our participants.  As our students "travel" this pipeline, they are mentored by their peers via a cohort-based approach, by near-peer graduate student and postdoc mentors, and by research and teaching faculty, many of whom are internationally renowned experts in their fields.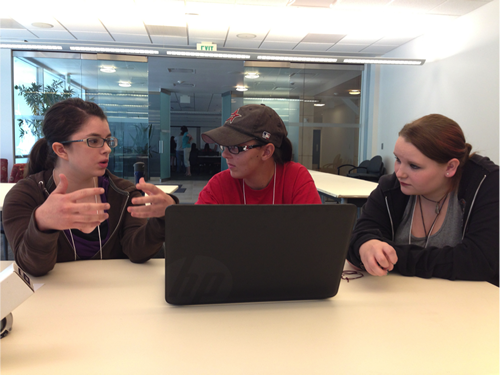 Research and Learning—Making the Connection
iUTAH's research infrastructure—both physical and human—is not separate from our education, outreach and diversity efforts.  Rather, together they form a wholly integrated socio-environmental observatory.  Research and learning activities, whether geared towards elementary school students or college juniors, are directly drawn from iUTAH's cutting-edge research and are eminently relevant to the central themes of our research enterprise.  Making the connection between research and learning for the betterment of the citizens of our state lies at the heart of everything we do.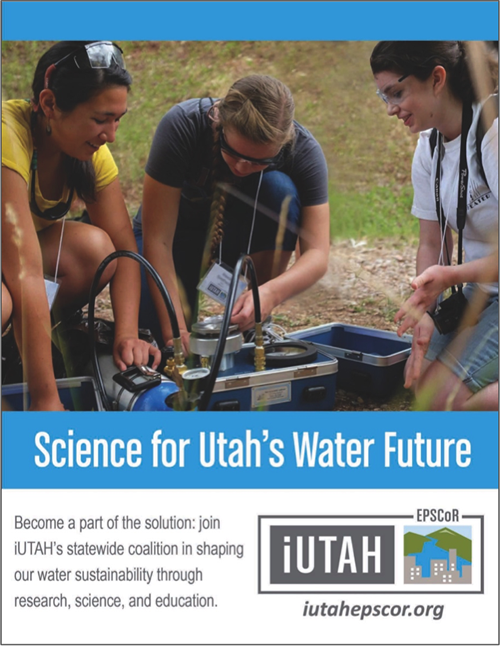 GAMUT—a Living-Learning Laboratory
Gradients Along Mountain to Urban Transitions, or GAMUT, iUTAH's ecohydrologic observatory, provides hands-on, place-based learning opportunities for students from Utah's three major research universities and beyond.  This living-learning laboratory integrates opportunities to study the topical areas of ecohydrology, engineering, climate science, and urban planning.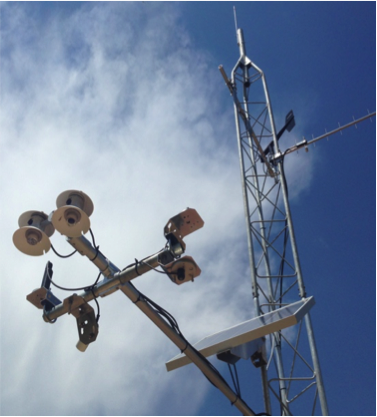 Technical Skills
Not all of the students who participate in our programs intend to pursue an advanced degree. Through its Traineeship Program, iUTAH promotes real-life work experiential learning to allow students to acquire vital skills that are highly sought-after in a competitive job market.  From computer programming and sensor maintenance to the management and quality assessment/quality control of large spatial and temporal data sets, iUTAH provides a breadth of non-academically focused learning opportunities.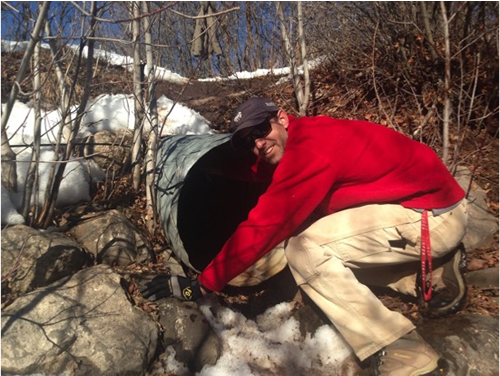 Engaged Scholarship
In all of its research endeavors, iUTAH champions the ideals of engaged scholarship.  Our researchers are passionate about their work, and are actively engaged in iUTAH education, outreach and diversity activities by serving as mentors for undergraduate students, participating in outreach activities in schools and other public venues, soliciting input and collaborating closely with a diverse range of stakeholders, and never wavering in their commitment to generating state-of-the-art science that is directly responsive to societal needs.