Our Ongoing Partnerships
iUTAH's commitment to actively engage on water issues with vital stakeholders is reflected in our ongoing partnerships involving academia; local, state and federal agencies; and important industries and non-governmental organizations (NGOs). View the complete list of our partners...
Academic Partnerships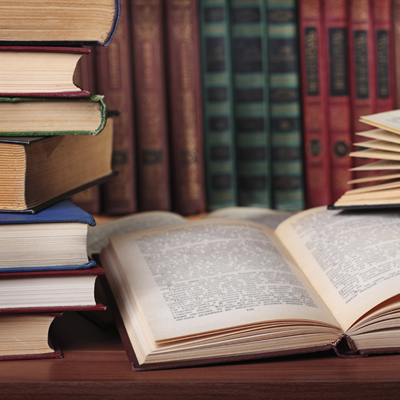 Researchers from universities across the country and around the globe are partnering with iUTAH on a series of projects, including urban water use across the West (Arizona State University, Portland State University), empirical assessments of human-nature-relationships and their role in landscape and natural resource governance (BOKU, Austria), assessments of news coverage of water issues (University of Idaho, Washington State University), the nature of collaboration between public utilities and university researchers (Arizona State University, Portland State University), and the coupling of human-natural systems models (Politecnico di Milano, Italy).
iUTAH is also collaborating with other academically based research programs, such as Western Water Assessment (University of Colorado Boulder), to connect resource managers to relevant research and resources, and to sustain relationships between iUTAH participants and key stakeholders; CI-WATER, a joint Utah-Wyoming research project, to leverage existing water research infrastructure; or the NSF-supported Consortium for the Advancement of Hydrologic Science, Inc. (CUAHSI) Water Data Center to integrate cyberinfrastructure software and tools and provide long-term curation and archival of its data through HydroShare.
Collaborations with university outreach and public education programs allow iUTAH to share what it's learning with citizens across the state of Utah and beyond. For example, iUTAH has partnered with USU Water Quality Extension to supplement its existing Streamside Science water curriculum, and to create citizen science signs for each iUTAH watershed, while partnerships with museums at the University of Utah and Southern Utah University are facilitating public education about iUTAH research on green infrastructure and the ecology and chemistry of Red Butte Creek. Several partnerships with school districts help to bring water knowledge to students in the Salt Lake metropolitan area.
Governmental Partnerships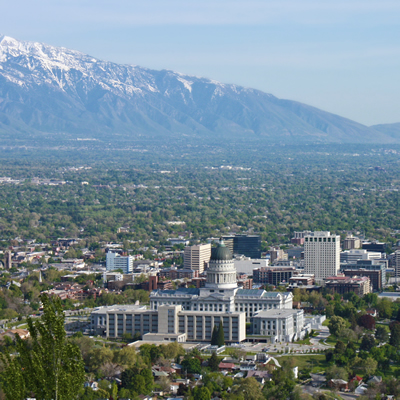 iUTAH is partnering with municipalities within all three of its experimental watersheds.  On the Logan River, we are working with Logan City Public Works to evaluate performance of stormwater collection and treatment systems, measure flow and monitor water quality from canal/stormwater discharges to the Logan River, and evaluate the implementation and long-term performance of alternative stormwater management systems. In the Red Butte Creek watershed, iUTAH researchers are providing important decision tools to the Salt Lake City Department of Public Utilities in support of their water management efforts.  On the Middle Provo River, iUTAH's monitoring network has been deployed in cooperation with the Central Utah Water Conservancy District.
Our active collaborations with numerous state agencies ensure that a wide range of constituencies potentially affected by our activities are represented at the table.  Staff from the Utah Department of Natural Resources, the Governor's Office of Economic Development, and the Utah State Board of Education participate in the iUTAH management and education, outreach and diversity teams and the state EPSCoR committee, bringing an important voice to the planning and implementation of iUTAH activities.  Our researchers are collaborating with the Utah Department of Environmental Quality's Division of Water Quality on environmental issues of statewide significance, such as understanding and quantifying the impact of dissolved organic carbon (DOC) on dissolved oxygen impairment to the Lower Jordan River, or understanding the loading of DOC and other pollutants to the Jordan River in support of the development and revision of the Jordan River total maximum daily loads document.  
At the federal level, staff from several agencies, including the United States Geological Survey (USGS), the Natural Resources Conservation Service, and the National Park Service serve on and participate in iUTAH research and education, outreach and diversity teams.  Sharing of data and resources with, for example, the USGS, allows for efficient use of existing research infrastructure while at the same time extending iUTAH's footprint beyond the boundaries of our state.
Industry and NGO Partnerships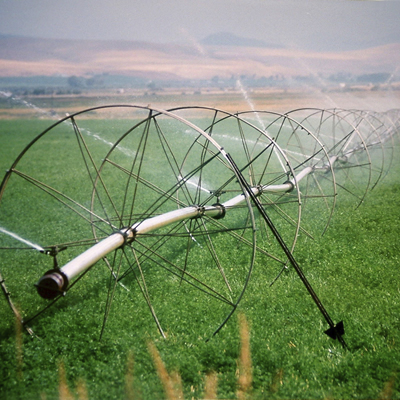 iUTAH is partnering with canal companies and water conservancy districts in all three of its experimental watersheds.  For example, iUTAH researchers are working with the Logan Northwest Field Irrigation Company, the Logan, Hyde Park and Smithfield Canal Company, and the Providence Blacksmith Fork Irrigation Company, to study the canal water system of Cache Valley.  To that end, continuous monitoring sites have been established that are leveraging existing iUTAH telemetry and data management infrastructure.  Industry representatives from companies such as Campbell Scientific and Pleiades Software also serve on iUTAH education, outreach and diversity teams.
iUTAH is also working with NGOs, such as the Utah Stormwater Advisory Committee, to identify information needs of local stormwater managers and the challenges faced in meeting state and federal regulations. Partnerships with education and environmental nonprofits such as The Leonardo, Loveland Living Planet Aquarium, and Bear River Watershed Council have allowed those organizations to greatly expand their outreach efforts regarding water issues in Utah.