---

News Article
March 15, 2016
Humans of USU: Student dives into water-shortage research
iUTAH 2015 iFellow Viviane Baji was featured in an conversational article in The Utah Statesman. Here's an excerpt:
"I guess water is kind of my thing," said Viviane Baji, a senior student researcher at Utah State University. This summer, Baji collected research as an iFellow for the innovative Urban Transitions and Aridregion Hydro-sustainability (iUTAH) program. iUTAH is a five-year interdisciplinary research program studying Utah's water's future sustainability.
Baji presented her iFellow data analysis at the State Capitol in January and will be presenting again at the National Conference on Undergraduate Research in Asheville, North Carolina. A Logan native, Baji is majoring in Environmental and Natural Resources Economics. She also serves as the Environment and Natural Resource club president this year. The Statesman chatted with Baji about her research conclusions and her experiences as a student researcher.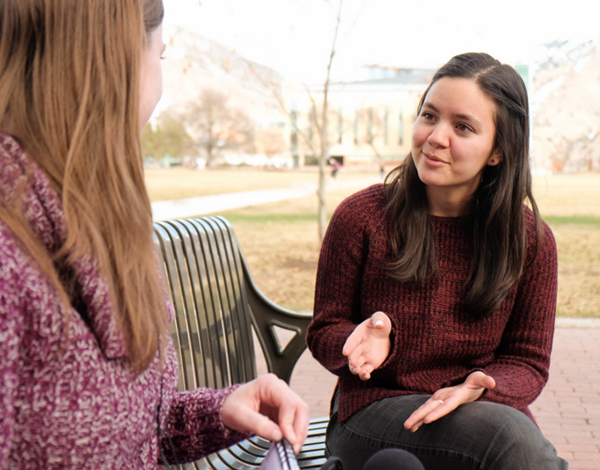 « Back to list of all news articles