---

News Article
May 2, 2017
Presentation on GAMUT at Water Commission Meeting
iUTAH data manager Amber Jones gave a presentation at the biannual Bear River Commission Water Quality Committee meeting held in Salt Lake City on April 10. In attendance were leadership and personnel from water quality agencies in Utah, Idaho and Wyoming, including state and federal offices, private interest groups, and public utilities, focused on the Bear River Basin. The committee was interested in learning about iUTAH's water quality monitoring and research.
The iUTAH project was invited to the meeting because of the committee's interest in the water quality data collected as part of the 'Gradients Along Mountain to Urban Transitions' GAMUT network. Jones discussed GAMUT and the tools, infrastructure, and processes used for data management and quality control. Participants included "scientists, regulators, and interested citizens interested in exchanging information and expertise," said Jones. "It was an excellent opportunity to interact with water quality professionals and interested parties and to apprise state agencies about the work being done as part of iUTAH. "
Bear River Commission Water Quality Committee meets twice annually as part of its efforts to inform and educate its members on technical and policy expertise regionally in connection with water quality. They also host the Bear River Watershed Information System website.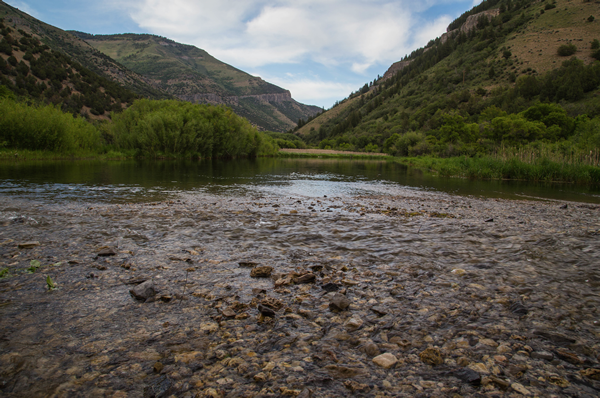 « Back to list of all news articles