---

iFellows News
December 20, 2017
WSU Symposium Showcases Student Research
Amid the hectic schedule of finals week, some Weber State University students made time in their busy schedules to present their research findings from participation in iUTAH's summer iFellows undergraduate research fellowship program and faculty Research Catalyst Grants (RCG). The event was co-hosted by Carla Trentelman, associate professor of Sociology, and Dan Bedford, professor of Geography and WSU honors program director, and attended by students, faculty, administrators, and friends of iUTAH.
This year, two WSU undergraduates, Maggie England and Mike Fowles, were part of a cohort of 15 students that participated in the 11-week summer research experience. During that time, they were actively involved in iUTAH fieldwork, research, and analysis. Working with faculty and student mentors, these students learned about the challenges and solutions needed to sustain the state's water supply over the next few decades and the environmental impacts that we have on bird species, and aquatic habitats in local watersheds.
Students presenting research at the WSU symposium include Maggie England, Mike Fowles, and Rebekah Holt. Past participant attendees included Cynthia Elliot, 2016 iFellow, William Soule, Summer Institute mentor, and Kassandra Sqrow, who participated in both an RCG and as a Summer Institute mentor.
Rebekah Holt worked with faculty mentor Bridget Hilbig, assistant professor of botany at WSU, on a RCG project focused on enhancing soil complexity to improve sustainable urban agriculture. They constructed a rooftop garden, adding Arbuscular mycorrhizal fungi (AMF) native to Utah to soil and measured growth responses in pepper plants. While the AMF plants grew better, challenges with the location and the growing boxes limited the growth of viable crops. Future research will involve changing the plants from peppers to parsley, and making adjustments to the boxes and watering schedule.
"Ever since iUTAH began, our colleagues at Weber State have been terrific supporters of undergraduate research," said Mark Brunson, iUTAH Education, Outreach and Diversity director and professor in the Department of Environment & Society at Utah State University. "Our research faculty have greatly enjoyed working with Weber students, and the work they've done has made a real contribution."
In the five years that WSU has partnered with iUTAH, 41 students have been involved in undergraduate research, including 14 iFellows, 7 Summer Research Institute mentors, and 24 student RCG researchers.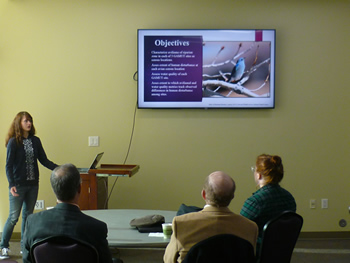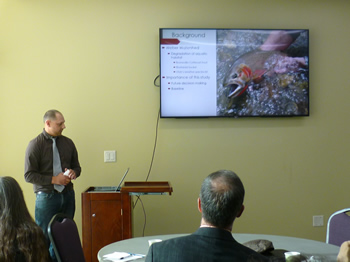 July 20, 2017
Undergraduate Student Research to Sustain Utah's Water Future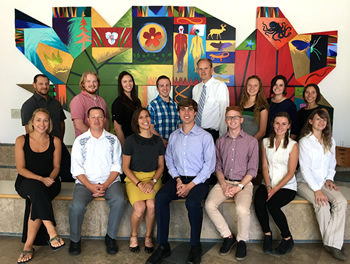 The iFellows program is an 11-week research experience program for undergraduates. For the past five years, a large number of students apply in early spring from universities across Utah for the opportunity to spend the summer doing water research with faculty members from Utah State University, the University of Utah, and Brigham Young University.
This year, 15 undergraduates from across the state were selected, and have spent the last 10 weeks doing water research in connection with the iUTAH project. Their experiences included fieldwork, research, and analysis. Working with faculty and student mentors, these students learned about the challenges and solutions needed to sustain the state's water supply over the next few decades.
The iFellow students have chronicled their work online in weekly recaps. Below is a list of this year's iFellow undergraduate researchers along with hometown, current institution, and iUTAH faculty mentor:
"We have a great group of engaged and eager iFellows this summer," says Ellen Eiriksson, iUTAH Education, Outreach and Diversity Coordinator. " In addition to building and expanding skills in research and data analysis throughout their time in the program, our hope is that iFellows become stronger science communicators."
In addition to posting weekly updates on their research experience, each student develops multiple research products to present. Students will present their findings individually during a conference on the University of Utah campus, on Wed. July 26.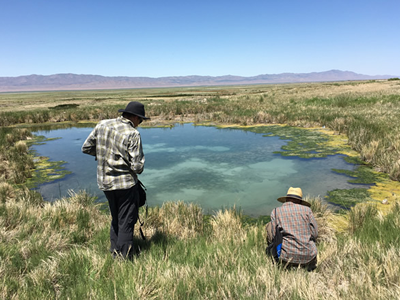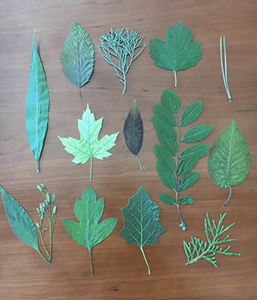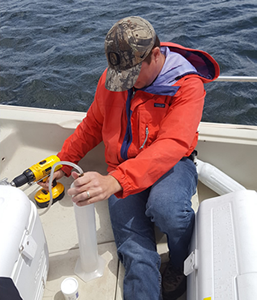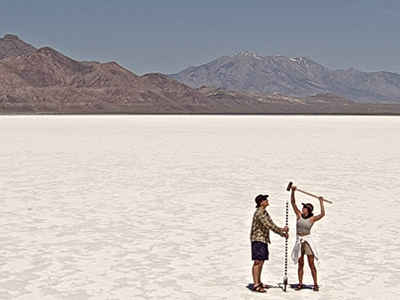 April 24, 2017
Former iFellow Kari Norman receives prestigious NSF fellowship
Kari Norman was one of eight Utah State University scholars selected for a 2017 National Science Foundation Graduate Research Fellowship. In 2013, Norman participated in iUTAH's iFellows program, which places undergraduate students in the laboratories of iUTAH project scientists to gain first-hand research experience. She worked directly with iUTAH mentor Sarah Null, of USU, during her 11-week with the program.
While at USU, Norman also worked on biodiversity maps of bird species in North America with the Undergraduate Research Fellow program in USU's Office of Research and Graduate Studies. She said of her experience working on the biodiversity data that maps "inform both research and governmental organizations about where the most important areas are to conserve. We want to conserve the areas with the highest number of species."
Norman, a 2016 graduate in mathematics, statistics and wildland resources, studied the effects of climate change on Uinta ground squirrels with USU Wildland Resources faculty mentor Lise Aubry. She is currently a doctoral student at University of California, Berkeley in the Environmental Science, Policy and Management department, and is interested in how people make conservation decisions; specifically the metrics used to determine places most important to conserve and how those metrics change over space and time.
Press: Utah State Today | Deseret News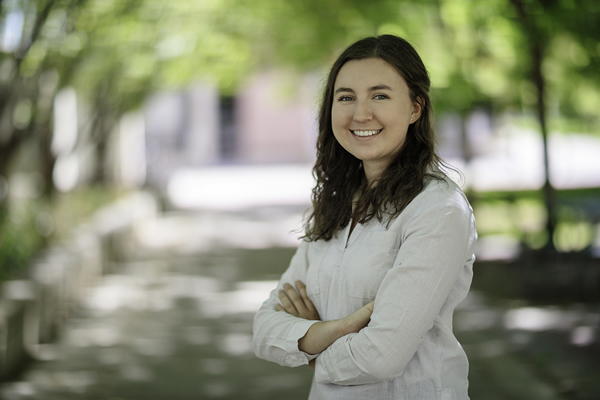 March 8, 2017
iUTAH Students Present At Undergraduate Research Conference
Undergraduate students from across the state, including 16 students working on iUTAH research, were selected to present posters/presentations at the 2017 Utah Conference on Undergraduate Research (UCUR) on Friday, February 17, at Utah Valley University in Orem UT.
Students from Southern Utah University, University of Utah, Utah Valley University, and Westminster College presented iUTAH research, in collaboration with faculty Research Catalyst Grants and the iUTAH iFellows undergraduate research experience. For many students, like SUU senior, Hailey Wallace, this was their first UCUR conference. Wallace worked with mentors from SUU and UU, and other students testing the ability of green roofs to contribute to urban invertebrate biodiversity.
"It has been an amazing experience to be a part of undergraduate research," said Wallace. "I am very grateful have been involved in this project since the beginning, and been able to have multiple projects of my own stemming from the main work, as well as present the research at multiple venues."
Wallace plans to use what she learned and continue her education as a graduate student in the Environmental Science and Management program at Portland State University in the fall. Below are topics and students presenting at UCUR:
Effect Of Phragmites Australis Control On Utah Lake Water Quality
Student(s): Arthur Evensen, Joshua Jackson, Jake Wood, Paul Morris, Ibrihim Alhassan, Kyle Fordham, and Victor Sanjinez (UVU)
Mentor(s): Eddy L Cadet
A Comparative Analysis On Attitudes Toward Drinking Water Quality Between Utah And The Nation
Student(s): Adam James Whalen (2016 iUTAH iFellow), and Meaghan McKasy (UU)
Mentor(s): Sara Yeo
Quantifying Nutrient And Trace Metal Input To Utah Lake From Orem Wastewater Treatment Effluent
Student(s): Sydney Hoopes and Serena Smith (UVU)
Mentor(s): Weihong Wang, and Eddy Cadet
Use Of Green Infrastructure to Increase Invertebrate Biodiversity In The Built Environment
Student(s): Hailey Wallace and Andrew Carlson (SUU)
Mentor(s): Jacqualine Grant, Matthew Weeg, Youcan Feng, and Steven Burian
Effect Of The Disappearance Of The Deep Brine Layer On Trace Element Uptake Into Great Salt Lake Food Webs
Student(s): Madelene Trentman, Abby Scott, and Alexandria Martin (Westminster College)
Mentor(s): Frank Black
Methylmercury In The Great Salt Lake
Student(s): Alexandria Martin (Westminster College)
Mentor(s): Frank Black
UCUR was created to showcase the best undergraduate work from students across the state of Utah. Undergraduates from all disciplines are invited to apply for the conference. Submissions to UCUR 2018, which held at SUU, will be due in the fall. For more information, visit www.ucur.org.
Press: UVU Press Release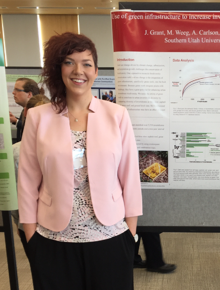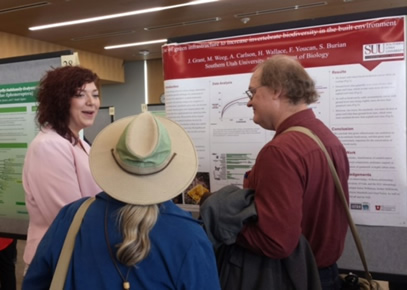 February 23, 2017
Student Research on Utah Water Voices Survey Published
iUTAH undergraduate student researchers Phillip André Valle from Weber State University and Zack Oldroyd from Utah State University, along with sociology professor Courtney Flint and colleagues from USU, featured their work with the Utah Water Voices survey conducted in summer 2015 in a recently released paper. A summary analysis of the study has been published in the Journal of Rural Social Science.
Both Valle and Oldroyd were part of the iFellows program, a research experience for undergraduates focused on iUTAH water projects in the state. The paper and project highlighted public water perspectives in parks in two Utah cities using an interactive form on iPad tablets to guide paperless interviews, which were also audio recorded. More information and audio samples can be found at Utah Water Voices.
The abstract of the paper states that the "undergraduate research assistants played key roles in carrying out this intercept survey project, highlighting potential for future application of this method with students, community groups, or citizen scientists."
In addition to this paper on "Public Intercept Interviews And Surveys For Gathering Place-Based Perceptions: Observations From Community Water Research In Utah," the publication includes Carla Trentelman's research on "The Case for Personal Interaction: Drop-Off/Pick-Up Methodology for Survey Research," and "Effectiveness of the Drop-Off/Pick-Up Survey Methodology in Different Neighborhood Types," by Doug Jackson-Smith, Courtney Flint, Carla Trentelman, Grant Holyoak and others.
Journal Reference: Journal of Rural Social Science