Project Participants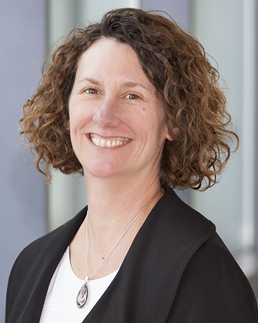 Michelle Baker
Utah State University
Contact Information:
Institution:
Utah State University
Department:
Biology and the Ecology Center
Email:
michelle.baker@usu.edu
Office Address:
5305 Old Main Hill
Department of Biology
Utah State University
Logan, UT 84322-5305
Office Phone:
( 435 ) 797 - 7131
Professional URL:
Biography:
Michelle Baker is a Professor of Biology, and an Associate of the Ecology Center at Utah State University. She holds a B.S. in Biology from Lafayette College and Ph.D. in Biology from the University of New Mexico. Dr. Baker spent a year in Toulouse France on a postdoctoral fellowship before joining the faculty at Utah State University in 1999. Dr. Baker is an ecosystem ecologist whose research program focuses on hydrological and biogeochemical processes that control water quality in streams.
iUTAH Involvement:
iUTAH Team Memberships:
Communications, EOD - Diversity, EOD - External Engagement/Outreach, EOD - Workforce Development, Leadership, Management, Office Administration, RFA1, RFA2, RFA3, State EPSCoR Committee
Role in iUTAH:
Project Director and Principal Investigator
iUTAH Interests:
Citizen Science, Cyberinfrastructure, Data and Modeling, Diversity Enhancement, EOD Innovation Awards, External Engagement, GAMUT, iFellows, Museum Partnerships, Research Experience for Undergraduates, RFA1, RFA2, RFA3, Stakeholder Engagement, STEM, Summer Institute, Traineeships, Underrepresented Minorities, Women in Science, Workforce Development
Expertise:
Professional Interests & Expertise:
Aquatic Ecology, Biogeochemistry, Ecohydrology, Science Communication, Stable Isotopes, University Teaching, Urban Ecology, Water Quality
Environments & Scales:
Cities, Ecosystems, Mountains, Streams/Rivers