Logos & Citing EPSCoR
Logos and template downloads have been retained for archival purposes and were used in accordance with the following instructions. If you are looking for the National Science Foundation (NSF) logo, please visit their website: http://www.nsf.gov/policies/logos.jsp.
How to cite EPSCoR?
If your work benefited from the use of EPSCoR equipment or an EPSCoR sponsored student worked in your lab or you received money from EPSCoR that contributed to your research or career, you must cite EPSCoR on all publications, presentations, press releases, requests for proposals, bid invitations, or any other documents or applications that describe projects or programs that were supported by EPSCoR.
Sample citations:
 "This work was supported by the U.S. National Science Foundation under EPSCoR grant IIA-1208732 awarded to Utah State University as part of the State of Utah EPSCoR Research Infrastructure Improvement Award. Any opinions, findings, and conclusions or recommendations expressed in this material are those of the authors and do not necessarily reflect the views of the National Science Foundation."
How do I contact iUTAH EPSCoR?
Visit our contact page to reach out for more information on citing iUTAH EPSCoR.
Download the iUTAH Logo

Download All iUTAH Files - 1.3 MB Zip File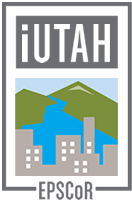 (1190 × 1800)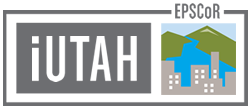 (2400 × 1029)

iUTAH Identity Guide for Logo and Colors - PDF
Utah EPSCoR Logo

Download All Utah EPSCoR Files - 1.3 MB Zip File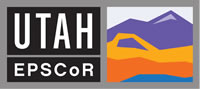 (1211 × 539)

Utah EPSCoR Identity Guide for Logo and Colors - PDF