Project Participants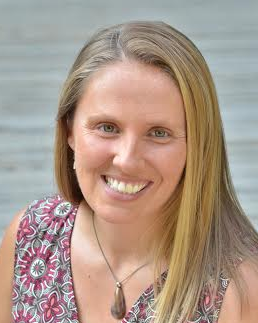 Maura Hahnenberger
Salt Lake Community College
Contact Information:
Institution:
Salt Lake Community College
Department:
Geosciences
Email:
mhahnenb@bruinmail.slcc.edu
Office Address:
4600 S Redwood Rd.
Salt Lake City, UT 84123
Office Phone:
( 801 ) 957 - 4177
Professional URL:
Biography:
Maura Hahnenberger is currently an Assistant Professor in the Geosciences Department at Salt Lake Community College. Her teaching responsibilities include lower division meteorology and geography courses, with both in-person and online settings. She received her PhD in the Department of Atmospheric Sciences at the University of Utah studying dust storms in the eastern Great Basin of Utah, and was a 2-year NSF GK-12 Fellow serving as a "scientist in the classroom" at local elementary and middle schools. She is the founder of WaterGirls, which aims to inspire women and girls and increase their interest and confidence in pursuing STEM disciplines. Resume
iUTAH Involvement:
iUTAH Team Memberships:
EOD - External Engagement/Outreach, EOD - Workforce Development, iFellows Committee
Role in iUTAH:
Maura received a '14-'15 EOD Innovation Grant for the iUtah WaterGirls Program. iUtah WaterGirls is a field experience program for middle school students to monitor water quality in the canyons in the Salt Lake Valley. The goal of the program is to engage students in scientific field experiences and place-based learning to increase the interest of girls in STEM careers. In '15-'16 Maura joined the iFellows committee as a representative for primarily undergraduate institutions. The iUTAH Undergraduate Research Fellows (iFellows) Program provides an opportunity for undergraduate students from all Utah institutions of higher learning to gain first hand research experience training with researchers associated with the iUTAH project.
iUTAH Interests:
Citizen Science, Diversity Enhancement, EOD Innovation Awards, External Engagement, iFellows, Research Experience for Undergraduates, STEM, Underrepresented Minorities, Women in Science, Workforce Development
Expertise:
Professional Interests & Expertise:
Air Quality, Biosphere-Atmosphere Interactions, Citizen Science, Diversity, Extension, GIS, Hydrology, K-12 Education, Natural Resources Policy, Participatory Science/Modeling, Science Communication, Stakeholder Engagement, University Teaching, Water Quality, Water Supply, Atmospheric Science, Climate Change
Environments & Scales:
Atmosphere, Cities, Communities, Deserts, Ecosystems, Global, Mountains, Neighborhoods, Organizations, Populations, Regions, Snow, Streams/Rivers