Project Participants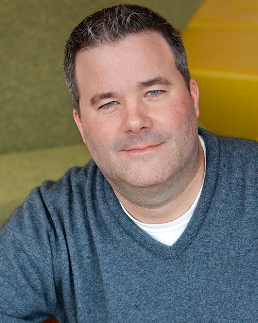 Andreas Leidolf
Utah State University
Contact Information:
Institution:
Utah State University
Department:
Ecology Center
Email:
andreas.leidolf@usu.edu
Office Address:
iUTAH EPSCoR
USTAR Building 650
Office 305D
9835 Old Main Hill
Logan UT 84322-9835
Biography:
Andreas (Andy) Leidolf received a Bachelor of Science degree in Forestry/Wildlife Management from Mississippi State University in 1995. He pursued his graduate education at Utah State University (USU), where he received a Master of Science degree in Fisheries and Wildlife Ecology in 1999. He served as an Assistant Professor (tenure-track) of Biology and Environmental Science at Westminster College in Fulton, Missouri, from 2006-2007. Prior to that, he had been involved in teaching and research at USU's College of Natural Resources for over ten years. In 2008, Andy returned to USU, first as a Research Fellow, and later as Assistant Research Program Administrator for the Plant Ecophysiology Lab, a position he left in 2013 upon the labs closure. Andy's research and scholarly interests include natural resource use, management, and sustainability; disturbance ecology, including both natural and anthropogenic disturbance; and avian ecology and conservation. He has co-authored seven peer-reviewed articles in international, national, regional, and state scientific journals on topics ranging from Black Prairie plant floristics to the effects of stand-replacing wildfire on avian species assemblages. He is also passionate about teaching, particularly to non-scientific learners, and is a keen follower of politics and policy, particularly where science and natural resource issues are concerned.
iUTAH Involvement:
iUTAH Team Memberships:
Communications, Data Policy Committee, Leadership, Management, Office Administration
Role in iUTAH:
The Assistant Director and Project Administrator coordinates and integrates the day-to-day activities of iUTAH EPSCoR with integral advisory, leadership, and administrative functions to facilitate iUTAH in successfully furthering its mission and reaching its goals.
iUTAH Interests:
Research Catalyst Grants, Research Experience for Undergraduates, Stakeholder Engagement, STEM, Traineeships, Workforce Development
Expertise:
Professional Interests & Expertise:
Ecology, Fisheries/Wildlife, Landscape Ecology, Resource Management, Science Communication, University Teaching
Environments & Scales:
Communities, Forests, Landscapes, Populations