Project Participants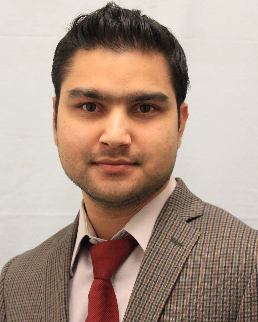 Kshitij (Kay) Parajuli
Utah State University
Contact Information:
Institution:
Utah State University
Department:
Civil and Environmental Engineering
Email:
kshparajuli@gmail.com
Office Address:
AGRS Building
Room 302A
Department of Plant Soils and Climate
Utah State University
Logan, UT 84322-4820
Biography:
Kay is a doctoral student at Utah State University (USU) majoring in Civil and Environmental Engineering (CEE). Kay earned a Bachelor of Engineering in Civil Engineering from Kantipur Engineering College, Tribhuvan University, Nepal and became employed as a Civil Engineer for Mailun Khola Hydropower Company upon graduation in 2009. He has also served as Civil engineer at the Ministry of Peace and Reconstruction, Government of Nepal and Nepal Electricity Authority. In 2011, Kay was awarded an AIT-Norwegian Ministry of Foreign Affairs full scholarship to pursue a Masters of Engineering (M.Eng.) degree at the Asian Institute of Technology in Thailand. Kay received his ME degree in Water Engineering and Management in 2013 and was awarded the HODAKA Prize for the outstanding performance in the department of Water Engineering and Management in addition to receiving Nepal Vidya Bhushan award for Academic Excellence awarded by the president of Nepal. He has also worked as Visiting Scientist at APEC Climate Center, Busan, South Korea during his M.Eng. and as Research Associate at AIT after completing his M.Eng.
iUTAH Involvement:
iUTAH Team Memberships:
Graduate Research Assistant, RFA1
Role in iUTAH:
Graduate Research Assistant
iUTAH Interests:
Data and Modeling, GAMUT, RFA1, STEM
Expertise:
Professional Interests & Expertise:
Engineering, GIS, Hydrologic Modeling, Hydrology, Soil Physics, Water Supply
Environments & Scales:
Agriculture, Forests, Groundwater, Mountains, Snow, Soils, Streams/Rivers