Project Participants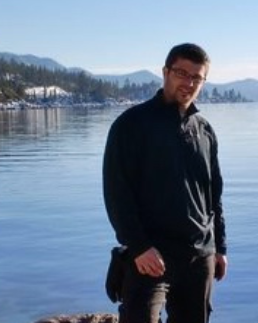 Joshua Walston
Utah State University
Contact Information:
Institution:
Utah State University
Department:
Plants, Soils, and Climate
Email:
jmwalston@aggiemail.usu.edu
Office Phone:
( 435 ) 797 - 9137
Biography:
Originally from southern California, Josh moved to Nevada to attend the University of Nevada, Reno where he received a Bachelor's degree in Atmospheric Sciences with a minor in Mathematics, and was the president of the American Meteorological Society Student Chapter. Josh then attended the University of Alaska, Fairbanks, to further pursue his passion of the atmospheric sciences and receive his Master's degree. He is currently a PhD student in Climate Science in both the Watershed Sciences, Plants, Soils and Climate departments at Utah Sate University under the supervision of Dr. Jiming Jin. Josh's research focuses primarily on using downscaling techniques in hydroclimatic modeling to improve climate projections over Utah and the inter-mountain west. Josh enjoys spending his free time in the outdoors: snowboarding, fishing, camping, hiking, mountain biking and off-roading in his Jeep. He is new to the Utah area and is excited to explore the endless outdoor possibilities it has to offer.
iUTAH Involvement:
iUTAH Team Memberships:
Graduate Research Assistant, RFA1
iUTAH Interests:
Data and Modeling, RFA1
Expertise:
Professional Interests & Expertise:
Biosphere-Atmosphere Interactions, Climate Modeling, Hydrology, Landuse Change, Land-Atmosphere Interactions
Environments & Scales:
Atmosphere, Ecosystems, Mountains, Regions, Snow