Project Participants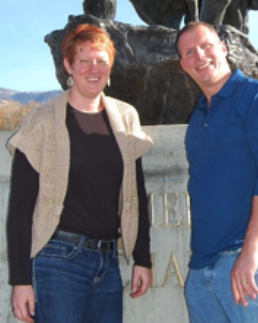 Trixie Wolf Rife
Utah State University
Contact Information:
Institution:
Utah State University
Department:
CEE
Email:
trixwolf55@gmail.com
Biography:
Trixie is from Ohio but most recently moved from Pittsburgh, PA, where her and her husband and lived for 10 years. She have a Bachelor's in Secondary Education/Biology, a Master's in Ecology from Utah State, and a Master's in Environmental Engineering from Youngtown State University. She is working on her PhD in Environmental Engineering at USU with Dr. Ryan Dupont. As part of RFA2, she is interested in improving the quality of stormwater runoff. Specifically, Trixie will be looking at the effects of curb cutouts on water quality in Logan, UT. She chose iUTAH because of the opportunity to study and research stormwater runoff which she was really interested in. When she isn't studying or working on research, she likes to hike, play basketball, read fiction, go mountain biking, snowshoeing and skiing.
iUTAH Involvement:
iUTAH Team Memberships:
Graduate Research Assistant, RFA2
iUTAH Interests:
RFA2
Expertise:
Professional Interests & Expertise:
Engineering, GIS