Project Participants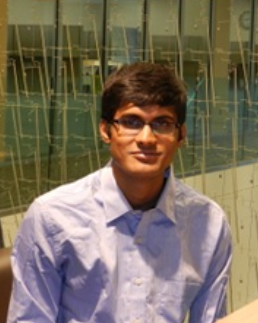 Harsha Balam
Utah State University
Contact Information:
Institution:
Utah State University
Email:
harsha.balam@aggiemail.usu.edu
Biography:
Harsha just completed a Master of Engineering degree in Computer Engineering from Utah State University in May 2013. Harsha has been engaged in design troubleshooting and development of instrumentation, sensors and telecommunications, including heat pulse sensors that will be used in the sap flux aspect of GAMUT. He received a Bachelor's degree in Electronics and Communication Engineering from Jawaharlal Nehru Technological University in India in 2010. Harsha is a big foodie, loves football (soccer) and is a diehard supporter of Manchester United Football Club in Old Trafford, England. He wants to learn scuba diving and get a chance to swim alongside a whale in the future.
iUTAH Involvement:
iUTAH Team Memberships:
Graduate Research Assistant, RFA1