Project Participants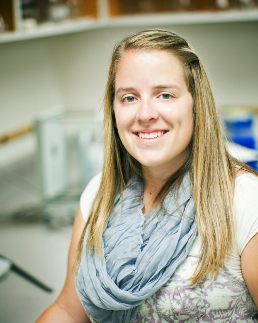 Darcie Christensen
Utah State University
Contact Information:
Institution:
Utah State University
Department:
Biological Engineering
Email:
darc.c@aggiemail.usu.edu
Biography:
Darcie is a senior at Utah State University majoring in Biological Engineering. She loves the broad applications that her discipline covers, from medical research to biofuels to waste water treatment. She is excited to gain hands-on experience this summer as an iFellow in a new place doing new things. After graduation, she plans on attending graduate school and focusing on Biological Engineering and/or Engineering Education. When she's not doing homework or research, she's skiing, playing tennis or racquetball, laughing, shopping, baking, or cheering on her Aggies.
iUTAH Involvement:
iUTAH Team Memberships:
iFellow, Other
Role in iUTAH:
Undergraduate iFellow 2016
iUTAH Interests:
iFellows
Expertise:
Professional Interests & Expertise:
Engineering, K-12 Education, University Teaching, Water Quality, Water Supply