iUTAH Team - Undergraduate iFellows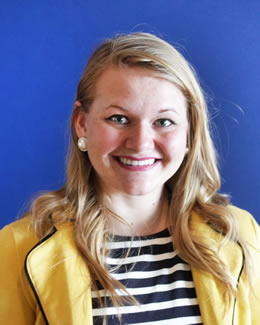 Amanda Araujo
Brigham Young University
Mentors:
Faculty: Zachary Aanderud, BYU
Graduate: Dylan Dastrup, BYU
Research Focus:
Research Focus Area 1
Major:
Geography (Major) Environmental Science (Minor)
Biography:
Amanda Monn Araujo is in her senior year at Brigham Young University where she is studying Geography with an emphasis in Global Studies and minoring in Environmental Science. She is originally from Indiana, but she loves to travel with her personal motto being, "lover of all places, people, and things." Due to past research and internships, her ultimate goal is to work internationally where she will study water sanitation/availability and environmental health in slum environments.
Weekly Recap:
Week 1 | Week 2 | Week 3 | Week 4 | Week 5 | Week 6 | Week 7 | Week 8 | Week 9 | Week 10 | Week 11
Week 1: May 18-22, 2015
This week I spent most of the time understanding my project. I feel like I have a much better grasp on what I am doing and especially where to start. We organized and prioritized the biggest aspects of the project that will take the most time and energy. I am currently trying to code the sensors to give us the appropriate desired feedback.
Week 2: May 25-29, 2015
I would consider most of this week the "getting started" stage because when starting any project there is many complications and formalities at the beginning.  This week I spent most of the time trying to get things off the ground, and luckily my mentor and I made a break through with coding after talking to tons of people.
Week 3: June 1-5, 2015
This week we got a lot figured out! The sensors are coming along very nicely. Things are becoming less complicated as we are figuring out each new step for wiring, coding, and connecting the sensors. We have figured out, completed, and tested the soil moisture sensors as a trial-run sensor. We also figured out that must wire and re-wire some of the CO2 sensors to be able to connect to Loggernet with a voltage instead of a current.
Week 4: June 8-12, 2015
This week I feel like I accomplished a lot! It was the first time by myself that I've really encountered coding, and after much time and patience I successfully set up a code that allows for multiple sensors to be used at the same time in the CR800/CR1000. It took a lot of trial and error, but it eventually worked out to give us the proper feedback in PPM.
Week 5: June 15-19, 2015
I sent the code I've been helping with to the techs for each GAMUT site so they can write it into their program. I started to figure out the plugs, and stoppers to put build my own watertight circuit board boxes for the sensors.
Week 6: June 22-26, 2015
I spent most of this week completing final preparations for my first CO2 sensor install at a GAMUT station next week. There were little odds and ends such as tracking the soil collars, endless trips to Home Depot to buy wire, rewiring the sensors because the wire was too short, etc.
Week 7: June 29-July 3, 2015
I went out in the field for the first time this week! I didn't bury the sensors because we were waiting for an integral part to come in the mail but we wired them up. I received the soil collars and I put those on the sensors. While in the field, we discovered that some of the wires were too short for the sensors to be buried properly in the ground. So, I learned how to solder wires and I soldered the wires to make them longer.
Week 8: July 6-10, 2015
No Entry
Week 9: July 13-17, 2015
This week I was able to fine-tune my poster and presentation of my research. I was able to get great exposure at the poster session to what scientific presentations are like. I'm grateful for this experience I've been having that has exposed me to so many new things.
Week 10: July 20-24, 2015
The first couple days of last week I spent my time participating in the group collecting activity in Red Butte Canyon with participants with USU, BYU, and the U. The latter half of the week I spent trying to make sure that final preparations, and last minute preparations for my project were taken care of so that someone can pick up where I left off with the least amount of confusion possible.
Week 11: July 27-31, 2015
No Entry