iUTAH Team - Undergraduate iFellows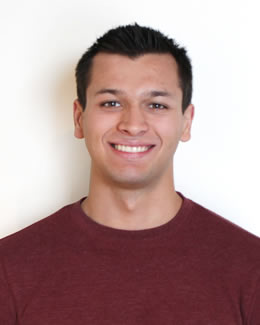 Jesse Fleri
Utah State University
Mentors:
Faculty: Ryan Dupont, USU
Graduate: Chelsea Stewardson, USU
Postdoc: Thomas Reuben, USU
Research Focus:
Research Focus Area 2
Major:
Conservation & Restoration Ecology
Biography:
Jesse Fleri will be a junior at Utah State University in the fall of 2015. He is majoring in Conservation & Restoration Ecology while also completing a double minor in Soil Science and Fisheries Science. Jesse transferred this past year from the University of Arizona, Tucson after completing his freshman year and is extremely excited to have the opportunity to work with iUTAH this summer.
iFellow Presentation
Potential impacts of wastewater discharge on nitrification and oxygen demand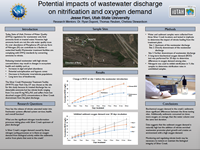 Presented by: Jesse Fleri
July 2015

Weekly Recap:
Week 1 | Week 2 | Week 3 | Week 4 | Week 5 | Week 6 | Week 7 | Week 8 | Week 9 | Week 10 | Week 11
Week 1: May 18-22, 2015
This first week, I got settled into the Utah Water Research Lab. I was given literature to review and was walked through the chemistry lab. I've sat in on a few project meetings with the graduate student and post doc I will be training along side over the next 11 weeks. I'm very excited to begin my portion of the project and I will hopefully begin my fieldwork in the first week of June.
Week 2: May 25-29, 2015
No Entry
Week 3: June 1-5, 2015
It was a busy week. We have been breaking down papers to write new procedures for several tests we are going to be conducting in the coming weeks. We placed frames in for Chelsea's project and I collected my first round of sediment and water samples on Tuesday. The water was significantly higher then expected and hopefully I'll be picking up some waders before we go out again. Overall, it was a new and exciting week.
Week 4: June 8-12, 2015
This has been my busiest week thus far. We spent 3 days (Tue, Wed, Fri) in the field near Park City collecting water, sediment, and dissolved oxygen measurements. Most of the laboratory time needed to be done immediately upon getting back from the field so its been long nights followed by early mornings. Lab testing has been tedious with several analyses being run on over one hundred samples. Luckily, I've improved sampling speed for the BOD test I started on week 2, which has been a huge help for this week.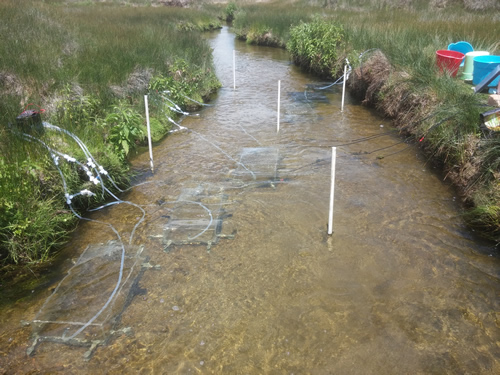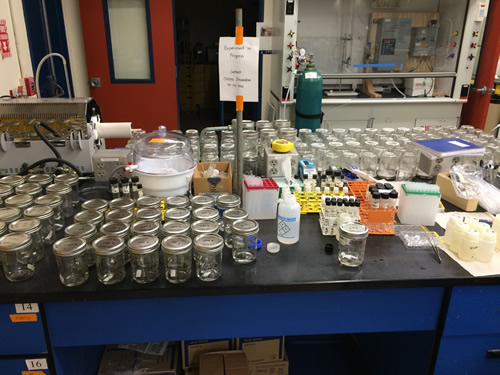 Week 5: June 15-19, 2015
This was a far more relaxed week. We only went into the field on Friday but I've gotten a lot more involved on Chelsea's project then expected. I've been enjoying it and usually process all of her water samples for digestion and analysis. The oxygen demand test I've been running for a few weeks now is coming to a close at the start of week 6 (can't say I'll miss it) and I'm probably going to begin the data analysis as well as another test to quantify ammonia levels in the water.
Week 6: June 22-26, 2015
No Entry
Week 7: June 29-July 3, 2015
This week has been devoted to data analysis and has been a great learning process. We have also been gathering materials to begin a new series of tests to determine the rate of both nitrification and denitrification. Hopefully we will be collecting samples next week sometime but that will depend on the availability of lab equipment and space.
Week 8: July 6-10, 2015
We have been finalizing our data for next week's conference. Our data seems a little bit odd and we are testing the inhibitor to make sure it's working properly with a machine called a BODTrakII. We're starting calculations this week and hopefully will have it running by Friday.
Week 9: July 13-17, 2015
We realized an issue with our data collection and I've spent a good number of hours trying to fix the mistake and salvage what we could from newly invalid data. We managed to pull a good amount of it out and I did a new analysis of the data that went up on my poster. It was stressful but the poster was printed Thursday afternoon and I was able to present valid data and conclusions at Friday's conference.
Week 10: July 20-24, 2015
No Entry
Week 11: July 27-31, 2015
This has been a great last week and overall an amazing experience. We have started discussing my post-iUTAH involvement at the water lab and are in the early stages of a manuscript for the project I have been helping with this summer. Mostly, I am finishing up what I can before I go home to California. Again, it has been a fantastic summer and I am looking forward to any additional experience I have at the water lab.