iUTAH Team - Undergraduate iFellows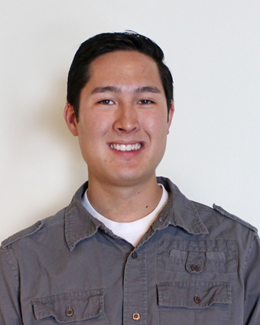 Kyle Ahn
Salt Lake Community College
Mentors:
Faculty: Greg Carling, BYU
Graduate: Timothy Goodsell, BYU
Research Focus:
Research Focus Area 1
Major:
Physics
iFellow Presentation
Investigating temporal and spatial variations of MeHg and total Hg loading to Utah Lake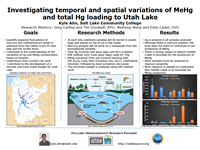 Presented by: Kyle Ahn
July 2015

Weekly Recap:
Week 1 | Week 2 | Week 3 | Week 4 | Week 5 | Week 6 | Week 7 | Week 8 | Week 9 | Week 10 | Week 11
Week 1: May 18-22, 2015
This week has been a very busy start to an exciting summer. Orientation on Monday laid the framework for the summer. It was also fun since the Natural History Museum gave tours, allowing us to have some fun.
Throughout the week, I was introduced to a variety of great people who all share a common goal. This team is very well organized and caring. It shows that we can all share in each other's success. Tuesday was the introduction to the team at BYU, followed by some training. Wednesday we were able to go into the field to identify potential opportunities for study. Thursday I was introduced to the team at UVU, also followed by training.
I am so happy to be with this team. Week one only gave me more reason to be excited about the opportunity iUTAH has provided for me this summer. I am grateful and look forward to learning from this project.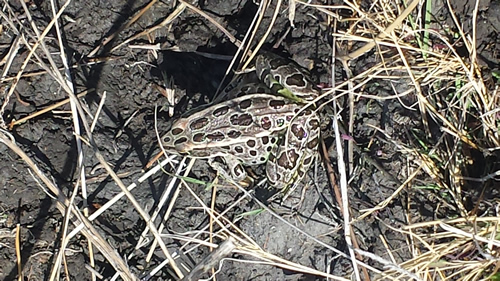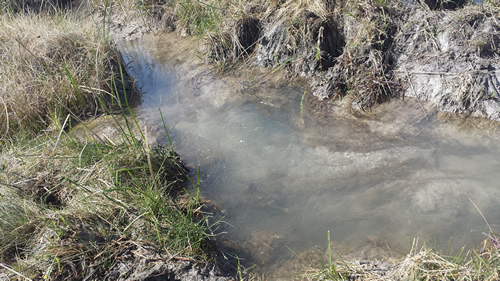 Week 2: May 25-29, 2015
Week two was full of the teachings of best practices for research that I will be able to use throughout my academic career. The sciences are subject to heavy scrutiny from peers as part of the scientific process. As such, research needs to be done in a very exact way. Any result must be documented and repeatable. That is why learning these best practices are so valuable.
I also had the opportunity to visit the labs of: UU, BYU and UVU. I learned that the rigorous best practices I learned were applied everywhere. Although this was important, I believe the people I've been able to meet in these labs is of equal value.
Week 3: June 1-5, 2015
This was a big week for me. The project of analyzing total mercury and methylmercury in sediment samples began. This is the main project that I will collaborate with our team on. Various field samples from the iUTAH Provo locations were collected and it is my job to prepare the samples to be analyzed. This task is one of the main purposes for my help this summer. As such, it is very exciting to participate in and learn how this process works. There is still much more to be done on these samples and I look forward to seeing the results.
Week 4: June 8-12, 2015
Week 4 was a little shorter than usual. However, it has been worthy of a recap either way. My understanding of the project is getting to the point where I can set my own goals and timeline. I have more responsibility with less oversight by my mentor and faculty. The ability to and responsibility of conducting my own timeline is a great introduction into professional academia.
The first half of the MeHg samples went very well. The data was consistent and the blank was promising. I have prepped the second half and am eagerly awaiting results. The pending test includes the standard and will give us a good understanding of how successful our method is.
Week 5: June 15-19, 2015
Week 5 was a lot of fun for me. I got to prep all of the samples for the second test and actually see how the test is run. However, the best part of week 5 was going out in the field as a part of Summer Institute to teach high school students and teachers. It was interesting acting as an instructor to high school students since I'm not that far removed from their cohort.
Week 6: June 22-26, 2015
This week I helped the team at UVU prepare soil samples for ICP analysis (for trace metals in sediment). I also spent a significant amount of time this week really understanding the research we are doing. It's incredible that this large task is just a small piece of a larger puzzle. It is truly amazing to be a part of the 2015 iFellows and iUTAH.
Week 7: June 29-July 3, 2015
Starting this week off with a chance to present my research poster to the other iFellows was a great opportunity. Seeing the other iFellow's poster/presentations was an excellent way to build off their strengths. We also got our data in this week; although we must re-analyze 3 samples, the results look promising. Wednesday and Thursday I spent out on Utah Lake and its tributaries collecting water and sediment samples.
Week 8: July 6-10, 2015
Although we collected fresh samples for analysis last week, we had to wait all week for the sediment to dry. This gave me a great opportunity to learn more about water analysis and the machinery that helps make the process faster. It was interesting learning how to use the titration machine. It was so much more tedious by hand in the lab courses. I can see the clear advantage of using machines for assistance.
Week 9: July 13-17, 2015
Quite possibly the busiest week I've had all summer, yet it was also one of the best. My time with iUTAH is winding down and there is still so much work to do. I spent this week preparing our second set of samples for analysis. We are hoping to have the results back before my time here is over. However, the most stressful and the most rewarding part of the week was the iUTAH symposium.
I spent much of my free time preparing my poster and practicing my presentation. Seeing our cohort of iFellows has possibly been the best part of this program. Seeing what everyone has done come together at the symposium was very special. I am so happy to be a part of this group of people.
Week 10: July 20-24, 2015
As my time with iUTAH winds down I can't help but feel that it is unfortunate that we will part ways. I believe that my contribution to my lab group is at a maximum. When I come into the lab I am able to work independently while still producing quality results for my team. Having team members who are able to work independently of the professor's creates efficiency that everyone can enjoy.

During this shortened work week (pioneer day) I was able to finish analyzing our samples from July. This process took me multiple weeks for our March samples. I truly wish the best for my team and our research moving forward.
Week 11: July 27-31, 2015
I cannot believe that this is the end of my tenure with iUTAH this summer. My wonderful experiences here will surely shape my professional life for years to come. I spent this week reminiscing on my research and summer while creating a 10-minute presentation for the 2015 iFellows symposium.
My presentation was received in a very positive manner but the highlight of the week was seeing all the other iFellows conclude their research. Watching my cohort present made it possible for me to truly see the interconnectedness of our work. The interdisciplinary work that iUTAH is conducting is quite amazing. So this is goodbye. I'd like to give a special thanks to iUTAH for this opportunity and the iFellows cohort for support and friendship. These people are truly amazing!