iUTAH Team - Undergraduate iFellows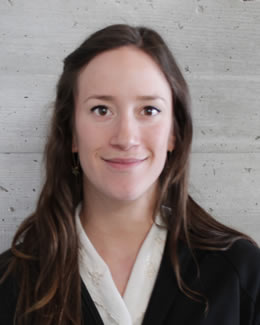 Shannon Williams
University of Utah
Mentors:
Faculty: Sarah Hinners, UU
Graduate: Phillip Stoker, UU
Research Focus:
Research Focus Area 3
Major:
Parks, Recreation, and Tourism
Biography:
Shannon Williams currently attends the University of Utah as a senior. She is majoring in Parks, Recreation, and Tourism with an emphasis in Natural Resource Recreational Planning and Management. Shannon grew up in Corvallis, Oregon, and spent many a weekend learning firsthand the magic of the coast and the ocean's power. This experience has led her to explore opportunities to work with closely with water systems and is what brings her to iUTAH today.
iFellow Presentation
Weekly Recap:
Week 1 | Week 2 | Week 3 | Week 4 | Week 5 | Week 6 | Week 7 | Week 8 | Week 9 | Week 10 | Week 11
Week 1: May 18-22, 2015
My favorite bit of this week at iUTAH has been connecting with so many students, faculty, and other individuals who share similar passions and interests as myself. After having taken a small break from the wide world of water and science, the iUTAH organization has already given me a great sense of camaraderie and academic vitality. I look forward to the remainder of the summer being filled with the excitement of learning about Utah's water systems at a deeper level.
Week 2: May 25-29, 2015
This week has been focused on interpreting survey data gathered from iUTAH fellows from summer of 2014. My proposal project will focus on neighborhood norms within the Red Butte watershed in Salt Lake City, in attempt to understand if perspectives within a neighborhood (or across neighborhoods) affect attitudes towards water use.
Week 3: June 1-5, 2015
Week 3 has been comprised of determining which variables from last week's research are significant enough to impact water use between and among eight neighborhoods. These variables will hopefully work to predict future water use and trends in urban areas in Utah. This week outlined major goals for the remainder of iUTAH and gave me some long-term perspective.
Week 4: June 8-12, 2015
This week I spent more time on my proposal revolving around neighborhood norms, which involved expanding the literature review and elaborating on the methodology. I also had the chance to spend some time in the field, which involved two days performing observational analysis within each neighborhood to get a deeper feel of true behaviors within each area.
Week 5: June 15-19, 2015
Week 5 saw me finish my first ever prospectus draft to be sent off and reviewed. The remainder of the week was spent further analyzing some of my initial descriptive statistics in SPSS using more complicated analytical tools and several program teach-in demonstrations
Week 6: June 22-26, 2015
This week was comprised of creating my first poster presentation draft - this involved succinctly summarizing the summer's training and coming up with visual aids that attempt to tell a story without huge amounts of text. I also took a couple of days to independently study statistical analysis tools and come up with testable hypotheses about my data.
Week 7: June 29-July 3, 2015
Given the cohort session and the holiday, I had three days of training this week. I spent some time receiving feedback on my proposal paper and coming up with further literature review to support my hypothesis. A large chunk of the other two days was used to learn how to perform a factor analysis in SPSS and then actually choose and narrow down applicable variables to come up with a meaningful set of factors. So far the analysis has been performing well and producing interesting results.
Week 8: July 6-10, 2015
I would consider this past week the breakthrough week for me. Although I had been churning out analysis for various survey components as needed for the past month, nothing particularly novel was happening, until now. I was finally able to produce a factor analysis with meaningful and useful components that I continue to build off of to back my research questions. This week I also narrowed the scope of my prospectus and began its transition to a working paper.
Week 9: July 13-17, 2015
This week was spent preparing for the iUTAH symposium by editing and finishing my research poster. The symposium itself was great practice for poster presentation and also interesting to hear about other research projects.
Week 10: July 20-24, 2015
I spent a portion of the tenth week participating the Red Butte Creek data collection event. As a surprise to most everyone involved, my research group was featured in part on Channel 13 for media coverage. I spent the remainder of my week adding content to the research paper I've been developing this summer.
Week 11: July 27-31, 2015
This week consisted of putting together a presentation that summarized the summer's research. We also had the chance to present this week at the iFellows Symposium - it was great to hear about the various conclusions that have been drawn, as well as future steps that are still needed. I also spoke with my advisor about the future of our project together and what that might look like in the upcoming weeks.