iUTAH Team - Undergraduate iFellows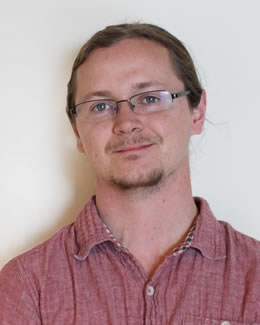 Zack Oldroyd
Utah State University
Mentors:
Faculty: Courtney, Flint, USU
Graduate:
Research Focus:
Research Focus Area 2
Major:
Physics (Applied) and English (Technical Communication)
Biography:
Zack Oldroyd is a senior at Utah State University where he is pursuing a double major in Physics and Technical Communication. After graduation in the spring of 2016, he plans on attending graduate school to further his career goal of becoming a scientific communicator. Zack is thrilled about the opportunity to work with the iUTAH team and hopes that he can help make an impact with how the public views and understands water.
Weekly Recap:
Week 1 | Week 2 | Week 3 | Week 4 | Week 5 | Week 6 | Week 7 | Week 8 | Week 9 | Week 10 | Week 11
Week 1: May 18-22, 2015
The week started out with orientation at the Natural History Museum of Utah on the University of Utah campus. After getting to know the people I would be traning with over the summer, I spent the rest of the week up at my home school, USU, planning and organizing the different aspects of the Utah Water Voices project. We finalized the first attempt at public intercept questions, solidified the methods we would be using, and got to know our team.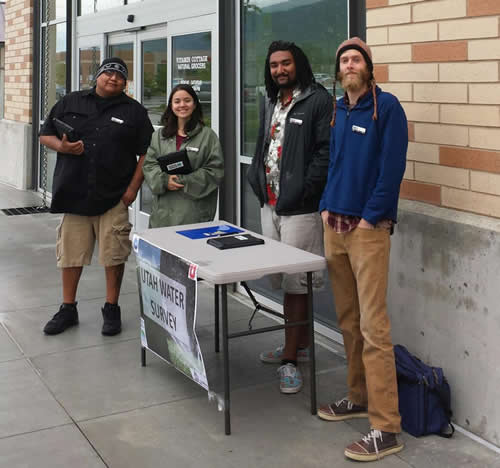 Week 2: May 25-29, 2015
In my second week as an iFellow, I helped my team to refine our public intercept survey. We originally were going to use a Qualtrics survey on an iPad but after a few trial interviews we decided that an interactive PDF would better serve our needs. We are now ready to go out into the field to see what the public has to say about water.
Week 3: June 1-5, 2015
My third week as an iFellow started with a meeting with the rest of the iFellows at the Innovation campus at Utah State University. After some meetings, presentations, and lunch, we went out into the field to check out some of the equipment that is being used to collect iUTAH data. On Tuesday, we began our public intercept process by going to multiple parks throughout Logan and talking to people about water. Tuesday was great because it allowed us to try out some of our ideas with interviewing. We took the ideas that worked, refined the process a bit, and are now ready to dive back in to the interviewing process.
Week 4: June 8-12, 2015
My 4th week as an iUTAH ifellow was primarily spent out talking to people in the different parks around Logan, Utah. Having solidified our circuit, we started to play around with the times we were going out and talking to people, to see if it would result in different demographics being met. We had a lot of great interviews, but one in particular stuck out. It was with a man who was originally from Mexico City. His perceptions on our water situation and how it compares to what he experienced as a child was fascinating.
Week 5: June 15-19, 2015
My 5th week as an iUTAH iFellow started with an all-day meeting with the rest of the iFellows. The meeting took place down at BYU and we learned how to, among other things, properly prepare and present a research poster. There were some very interesting presenters at the meeting and I came home having learned a lot! The rest of the week was spent out in the parks around Logan interviewing the public.
Week 6: June 22-26, 2015
My sixth week as an iUTAH iFellow was mostly spent down in Salt Lake City. We spent a few days performing interviews in Liberty Park, The International Peace Gardens, and Sugarhouse Park. Wednesday night we attended a watershed council meeting where a new tool for monitoring the Great Salt Lake was discussed. The tool, which is in development will be an interactive model that will allow researchers and policy makers to gain a better understanding of the different contributors to the lake's water levels and salinity, among other things.
One really interesting interview I conducted was with a couple from Sao Paulo, Brazil. They talked a lot about the deforestation and drought that is plaguing their country and related it to the situation we have here in Utah. They were wonderful to talk to and put forth some very interesting insights about water and its relation to humans.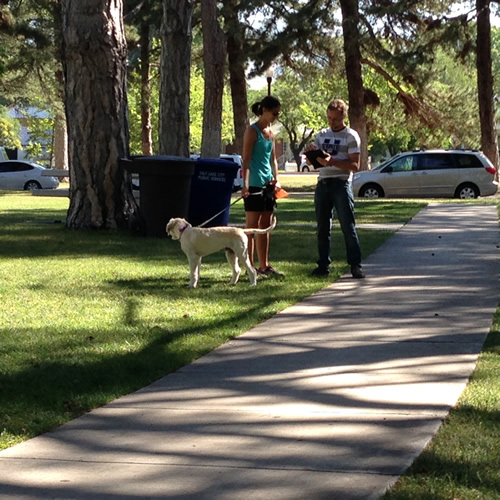 Week 7: June 29-July 3, 2015
Week 7 started with a big meeting with all of the other iFellow undergrad researchers. We each went in front of the group and presented where we are with our research posters, which allowed us to expand on our projects and answer questions about them. It was a fantastic experience being put on the spot to answer questions. It really gave me confidence for the meeting later this month where we will be presenting our finalized poster.
After the meeting, the rest of the week was spent diving into the transcriptions of the interviews we had gotten so far. We were also able to get out into the field a few times and had some great results.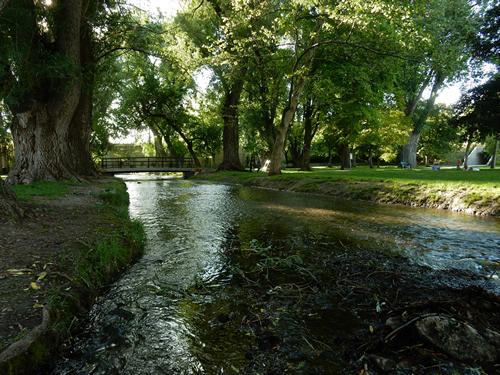 Week 8: July 6-10, 2015
With our poster presentations coming up in week 9, my week 8 was split between going out and getting more interviews and putting together my poster and other materials for the conference. My research partner Andre and I had multiple meetings with our research mentor Courtney Flint and some of her staff, who have been incredibly helpful over the course of our project. Courtney has three USU undergrad employees who have been assisting us with a bunch of stuff. Their names are: Alex Brown, Elizabeth Wynn, and Charles Mascher.
Week 9: July 13-17, 2015
The majority of my week nine as an iFellow was spent putting the finishing touches on my poster and interactive media that I would be bringing down to the iUTAH Summer Symposium. My teammates and I spent many hours building and editing videos, which would be laid out on a map in Prezi and then displayed for the attendees of the symposium. Each of our interview sites got their own video, with quotes and audio from the interviews we conducted at the site.
All in all, the symposium was very successful. I got some great feedback on my poster and our interactive media. There were also some fantastic presentations from other members of the iUTAH team and some great opportunities to network with other students involved with the project.
Week 10: July 20-24, 2015
With our summer as iFellows is winding down. Andre and I spent the majority of the week coding the interviews we have been conducting all summer. Using a program called NVivo we each went through all of our transcribed interviews to see what was said. Every time an interviewer mentioned something we were coding for we would mark that interview as mentioning the subject. This process took a pretty big chunk of the week but is vital to what we are trying to do. We also devoted some time to preparing for our final presentation in Salt Lake City on July 29.
Week 11: July 27-31, 2015
My 11th and final week as an iUTAH iFellow was primarily spent on my final presentation for my summer research project. Andre and I, along with a few other members of our team spent hours refining our presentation, analyzing data, and deciding what data we would use in the presentation. While most of the iFellows did solo presentations, Andre and I teamed up to create a more complete picture of our project. It was a crazy week but the presentation went very well.
I would like to thank iUTAH and the National Science Foundation for the opportunity to become an iFellow this summer and for all of the great experiences that came with that. Also, I'd like to thank everyone I collaborated with - the staff in the Sociology department, my fantastic research mentor Dr. Courtney Flint and her team, the wonderful people in iUTAH, and my partner in crime (and research) Phillip Andre Valle - because without them, the summer wouldn't have been the same.