iUTAH Undergraduate iFellows
Week 1 Recap
May 18-22, 2015
Kyle Ahn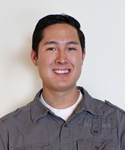 This week has been a very busy start to an exciting summer. Orientation on Monday laid the framework for the summer. It was also fun since the Natural History Museum gave tours, allowing us to have some fun.
Throughout the week, I was introduced to a variety of great people who all share a common goal. This team is very well organized and caring. It shows that we can all share in each other's success. Tuesday was the introduction to the team at BYU, followed by some training. Wednesday we were able to go into the field to identify potential opportunities for study. Thursday I was introduced to the team at UVU, also followed by training.
I am so happy to be with this team. Week one only gave me more reason to be excited about the opportunity iUTAH has provided for me this summer. I am grateful and look forward to learning from this project.
Amanda Araujo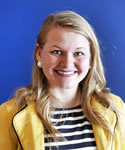 This week I spent most of the time understanding my project. I feel like I have a much better grasp on what I am doing and especially where to start. We organized and prioritized the biggest aspects of the project that will take the most time and energy. I am currently trying to code the sensors to give us the appropriate desired feedback.
Viviane Baji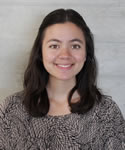 This week started off wonderfully with a great orientation at the Museum of Natural History at the University of Utah. It was so nice to meet everyone in the cohort! My group is doing the Utah Water Survey iPad Project to examine perspectives on water issues in Utah. This week we gathered enough survey responses in Smithfield and Logan to put us ahead of schedule for data collection. We'll be in Salt Lake valley next week to get more responses and refine our research questions.
Jesse Fleri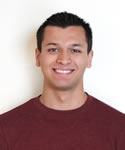 This first week, I got settled into the Utah Water Research Lab. I was given literature to review and was walked through the chemistry lab. I've sat in on a few project meetings with the graduate student and post doc I will be training along side over the next 11 weeks. I'm very excited to begin my portion of the project and I will hopefully begin my fieldwork in the first week of June.
Joshua Gathro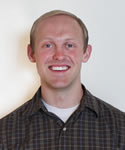 It's been an exciting first week! I have been getting familiar with the facilities and faces here at the Water Lab and diving into my project. On Tuesday I got to hit the streets of Logan and grab some stormwater samples after a big rainstorm blew through. Another highlight was going to a private well site on Thursday and doing fieldwork with our collected groundwater samples to prepare for laboratory analysis. I'm learning so much fascinating chemistry in addition to learning about the various geologic factors contributing to groundwater contamination in the valley. I'm really excited to learn a lot and to figure out the problem that nature has given us.
Natasha Griffin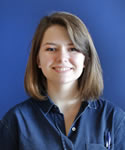 In my first week as an iFellow, I did a lot of reading about the methods we'll be using for my project, E. coli source tracking and about microbial source tracking in general. My mentors and I met to set research goals for the next few months and I learned about how we do gene cloning and PCR in my lab. We also started ordering supplies so that we can begin creating a standard curve to judge our qPCR results against.
Sawyer Hill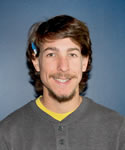 This week we jumped right into the ongoing LEMS project that is taking place on the engineering quad at the University of Utah. LEMS stands for "Local Energy Measurement Stations" and consist of little yellow boxes attached to big green t-posts with a number of sensors attached which measure everything from air temperature and humidity to wind speed and direction and even soil moisture. The LEMS will remain up for the summer to collect data, which will then be analyzed and modeled.
Joseph Ipson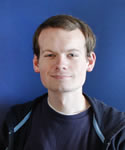 This first week I went over some basic background for the heat flux plates and thermocouples we're going to be using. I then began putting together the thermocouples, which we will use for measuring soil temperature. I also tested them using a data logger and a heat gun.
Matthew Johnson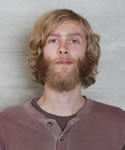 Week one has been exciting and productive. Collaborating with Dr. Jackson-Smith and our great crew of researchers has been fun and enlightening. We have made a lot of progress collecting data and we began discussing topics for research questions. I am learning a lot about how social science methods can help us understand water use behavior and decisions. Having such a good team will make this summer one to remember.
Heather King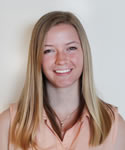 During my first week as an iFellow I was introduced to the iFellow cohort at the Natural History Museum of Utah and learned the goals and expectations for the summer. Later in the week I met with my mentors Rob Stoll, Eric Pardyjak and several graduate students to discuss our first task of installing Local Energy Measurement Stations (LEMS) to measure radiation, wind direction/speed, soil moisture, humidity, etc. The other iFellow, Saywer and myself installed 11 devices.
Don Long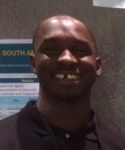 Unfortunately, I could not attend the iFellow orientation but I was at a truly amazing conference, Society of Freshwater Sciences. This was a once in a lifetime experience. It was so exhilarating to hear about the latest problems and developments on global freshwater systems knowing that we, as scientists, are taking initiative in disseminating pertinent information and getting involved in policies regarding our freshwaters. A colleague and I presented what we have been doing in conjunction with iUTAH and received valuable input from top experts that will help us further the project into new avenues. Overall it was a truly astounding week and has reinforced the flame of inspiration for my undergraduate research project at Utah State University.
Zack Oldroyd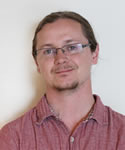 The week started out with orientation at the Natural History Museum of Utah on the University of Utah campus. After getting to know the people I would be traning with over the summer, I spent the rest of the week up at my home school, USU, planning and organizing the different aspects of the Utah Water Voices project. We finalized the first attempt at public intercept questions, solidified the methods we would be using, and got to know our team.
Elizabeth Tanner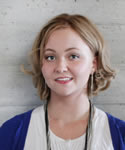 For the first week of my iUTAH fellowship, I met my advisors Martin Buchert and Philip Stoker and began using ArcGIS and Excel, which I'll be using throughout the summer. We talked about the research that I'll be doing, which I'm very excited about. The research will be examining disproportionate water use throughout Utah and the United States. I'll also be looking at what the water is used for, what type of climate is at the area, and if anything can be done about it. In addition to discussing future research, a few of us observed Red Butte Creek by car and foot, which I had never done before.
André Valle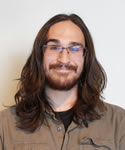 My first week here with iUTAH has been challenging but very fun. It's been incredible to see just how innervated my professor is with so many projects that are relatable to iUTAH. USU is a beautiful campus and can't wait to see what next week brings.
Jamie Vawdrey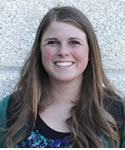 This week I have been introduced to the projects that I will be doing this summer. I have also been able to meet with my mentors and start training for the project. I have been uploading data to start mapping Utah's water.
Darianne Willey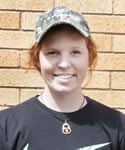 Research began this week with plenty of report reading to get my bearings on the project. In addition, I traveled to the field sites to become familiar with their location and began developing an updated standard operating procedure for the sampling process and analysis.
Shannon Williams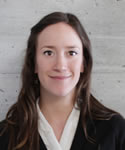 My favorite bit of this week at iUTAH has been connecting with so many students, faculty, and other individuals who share similar passions and interests as myself. After having taken a small break from the wide world of water and science, the iUTAH organization has already given me a great sense of camaraderie and academic vitality. I look forward to the remainder of the summer being filled with the excitement of learning about Utah's water systems at a deeper level.
Margaret Wolf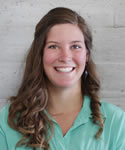 This week I learned how to use the SmartChem, chemical analysis machine, located at the Earth Science and Engineering lab at the University of Utah. The machine is essentially a spectrophotometer that can help us measure nitrates and other elements from both stream and soil samples collected around The Red Butte Creek and surrounding runoff areas. The first week was great!