iUTAH Undergraduate iFellows
Week 11 Recap
July 27-31, 2015
Kyle Ahn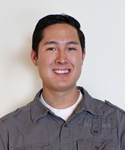 I cannot believe that this is the end of my tenure with iUTAH this summer. My wonderful experiences here will surely shape my professional life for years to come. I spent this week reminiscing on my research and summer while creating a 10-minute presentation for the 2015 iFellows symposium.
My presentation was received in a very positive manner but the highlight of the week was seeing all the other iFellows conclude their research. Watching my cohort present made it possible for me to truly see the interconnectedness of our work. The interdisciplinary work that iUTAH is conducting is quite amazing. So this is goodbye. I'd like to give a special thanks to iUTAH for this opportunity and the iFellows cohort for support and friendship. These people are truly amazing!
Amanda Araujo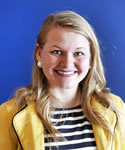 Viviane Baji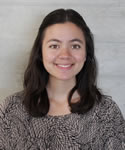 This week was the last week of the iFellow program. I was able to present my research to the other iFellows and mentors in Salt Lake City which was an amazing experience. Throughout the summer I've gotten to know the cohort really well and have enjoyed each iFellow meeting. I plan to continue with my summer work throughout the year with my mentor and look forward to it! Thank you iUTAH!
Jesse Fleri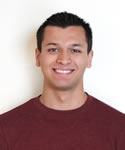 This has been a great last week and overall an amazing experience. We have started discussing my post-iUTAH involvement at the water lab and are in the early stages of a manuscript for the project I have been helping with this summer. Mostly, I am finishing up what I can before I go home to California. Again, it has been a fantastic summer and I am looking forward to any additional experience I have at the water lab.
Joshua Gathro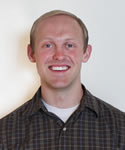 Our final week of the iFellow internship! Wow, it's gone by fast. The iFellow Symposium on Wednesday was really enjoyable. It was fun to present my own summer research and listen to others in the cohort report on the projects we have been doing all summer. The past 11 weeks have been a tremendous learning experience for me. And it's just the beginning of my research career.
Natasha Griffin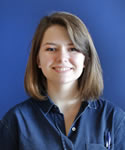 Sawyer Hill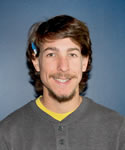 The final week of the program was a busy one with gearing up to present at the final symposium and attempting to finish installing the last elements of our experiment. We installed sap flux sensors and needle thermocouples on three additional secondary trees. The only thing remaining to do is to install a rooftop reference PAR sensor that will likely take place this upcoming week. The iUTAH program has been a fantastic experience and I look forward to my adventures in the weeks to come and for my fall semester to start at Westminster College. Signing out for the last time, this is Sawyer Hill.
Joseph Ipson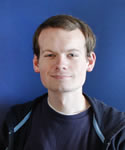 With all of the installations complete, my time has been spent finalizing the remaining details of the project. I spent much of these last two weeks finishing documentation, cleaning up the workspace I used, and getting ready for the presentation that I gave on this last Wednesday. I also spent some time trying to fix some of the broken thermocouple arrays from previous weeks, which could be used as spares. Though I'll be leaving, the soil heat flux instrumentation I assisted with will continue to provide data, which can be used in determining evapotranspiration rates and therefore contributing to our understanding of Utah's climate.
Matthew Johnson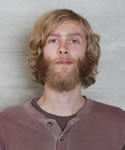 This week has been a great ending to a great summer. Presenting our research on Wednesday was the culmination of everything I have learned as an iFellow. Everyone did a great job on their presentations. I really enjoyed hearing what all the iFellows were up to all summer in greater detail. I am so grateful to be a part of the iUTAH family and look forward to being involved in the future.
Heather King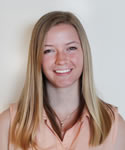 Week 11 we spent busily wrapping up our final projects. We presented our research on Wednesday at the University of Utah. Most of our shipments came in so we finished building all the sap flux measurements and installed them on three trees, along with additional thermocouples to get a better representation of the trees in the area. We also hauled up all the equipment for the rooftop Local Energy Measurement Station. The project will continue throughout the fall and into the winter collecting data. The entire iUTAH research experience has been a great opportunity for me to dive into environmental research and learn more about the importance of water research in the state of Utah.
Don Long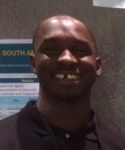 Zack Oldroyd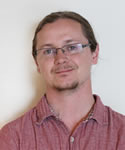 My 11th and final week as an iUTAH iFellow was primarily spent on my final presentation for my summer research project. Andre and I, along with a few other members of our team spent hours refining our presentation, analyzing data, and deciding what data we would use in the presentation. While most of the iFellows did solo presentations, Andre and I teamed up to create a more complete picture of our project. It was a crazy week but the presentation went very well.
I would like to thank iUTAH and the National Science Foundation for the opportunity to become an iFellow this summer and for all of the great experiences that came with that. Also, I'd like to thank everyone I collaborated with - the staff in the Sociology department, my fantastic research mentor Dr. Courtney Flint and her team, the wonderful people in iUTAH, and my partner in crime (and research) Phillip Andre Valle - because without them, the summer wouldn't have been the same.
Elizabeth Tanner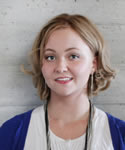 For my last week as an iFellow, I prepared a presentation for our final iFellow Symposium. The Symposium was a lot of fun and I really enjoyed seeing everyone present. I'm sad to be done with the program but am excited about continuing my research beyond my time here.
André Valle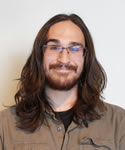 This was the last week of the iFellow program. For Utah Water Voices, we'd finished what we could for coding and had prepared a presentation for the iFellow symposium that was on the 29th of July. This was a great symposium - all iFellows presented their summer work and everyone did an absolutely amazing job at showing what they'd learned and experienced over the program. The 2015 iFellows group was a terrific, steadfast, strong and wise group that will be remembered for a long time to come! For now, I'll be signing off but look out for future Utah Water Voices material on coming up on the horizon.
Jamie Vawdrey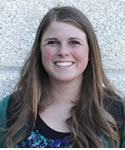 I cannot believe that the last week of the iFellows program is ending already! This week has been one of the best weeks because we had the opportunity to attend the iFellows symposium in Salt Lake. I especially liked the symposium because it highlighted the research that we had done this summer and we got to hear about each others' work. It was really neat to see the range of research projects that the iFellows are doing throughout Utah.
Darianne Willey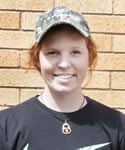 The program is over but my research is not! Giving my presentation at the iUTAH Symposium was such a fun way to show people what I have done. There is still so much to do and I am excited to keep moving forward.
Shannon Williams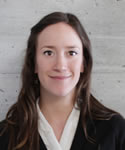 This week consisted of putting together a presentation that summarized the summer's research. We also had the chance to present this week at the iFellows Symposium - it was great to hear about the various conclusions that have been drawn, as well as future steps that are still needed. I also spoke with my advisor about the future of our project together and what that might look like in the upcoming weeks.
Margaret Wolf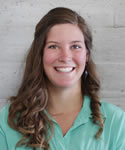 The past few weeks have been pretty crazy compiling data for our final presentations and then presenting to a board of our peers and mentors. My overall results told me a lot about how storm water and surfaces impact Red Butte Creek and how groundwater is one of the most important contributors to Red Butte Creek's flow rate. I have now completed all 11 weeks of the iUTAH program and overall it was an incredible learning experience and a great opportunity to be introduced into the world of research.