iUTAH Undergraduate iFellows
Week 5 Recap
June 15-19, 2015
Kyle Ahn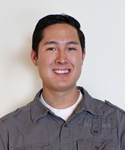 Week 5 was a lot of fun for me. I got to prep all of the samples for the second test and actually see how the test is run. However, the best part of week 5 was going out in the field as a part of Summer Institute to teach high school students and teachers. It was interesting acting as an instructor to high school students since I'm not that far removed from their cohort.
Amanda Araujo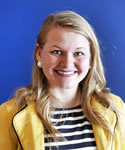 I sent the code I've been helping with to the techs for each GAMUT site so they can write it into their program. I started to figure out the plugs, and stoppers to put build my own watertight circuit board boxes for the sensors.
Viviane Baji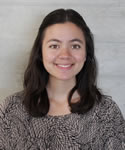 My research question involves the relationship between age and environmental concern. There is a lot of research about cohort and aging effects on attitudes that I got familiar with this week. We also traveled around Cache Valley and the Salt Lake area to collect GPS coordinates for the canal systems related to the household survey. This will enable researchers to map out differences in respondents' answers based on their proximity to water.
Jesse Fleri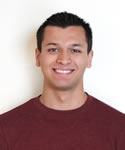 This was a far more relaxed week. We only went into the field on Friday but I've gotten a lot more involved on Chelsea's project then expected. I've been enjoying it and usually process all of her water samples for digestion and analysis. The oxygen demand test I've been running for a few weeks now is coming to a close at the start of week 6 (can't say I'll miss it) and I'm probably going to begin the data analysis as well as another test to quantify ammonia levels in the water.
Joshua Gathro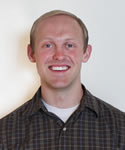 With our iFellows cohort session on Monday, the rest of the week seemed to go by quickly. Our goal for the week was to have all the well samples we've gathered thus far analyzed for Arsenic in order to see some preliminary results of our seasonal comparison. To prepare our samples we did a nitric acid digestion, then diluted and filtered our samples and transferred them to vials for analysis in the ICP-MS. It looks like we'll have the results back on Monday, and from there we can decide whether or not to continue sampling or redirect our efforts. A lot of questions about the soil have also emerged that we hope to address in the coming weeks.
Natasha Griffin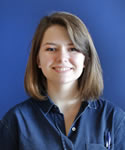 After a few failures, we finally managed to extract good concentrations of DNA from the samples we took last week. We then did PCR for three different bacteria (E. coli, Enterococcus, and Pseudomonas), using the DNA we extracted as the template. The PCR product will be cloned into vectors for making qPCR curves. Along with my project, I filtered snow samples for another iUTAH project and began writing a quality control guide for pH data to be used by people monitoring data from iUTAH's GAMUT stations.
Sawyer Hill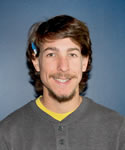 This past week has been busy and full of learning experiences. We learned how to solder so we could make some connectors to connect some sensors to a datalogger. We also learned how to write a program for the dataloggers, a CR5000 in our case, so we can hook up a bunch of different sensors and instruments to it and have it collect data ranging from wind speed and direction, to air temperature and humidity, to the temperature of pine needles. We also set up a 7 meter tall metal pole next to a pine tree onto which we will be installing the CR5000 datalogger equipped with a range of different sensors and instruments to gather information about the energy flux going in and out of this tree and surrounding area.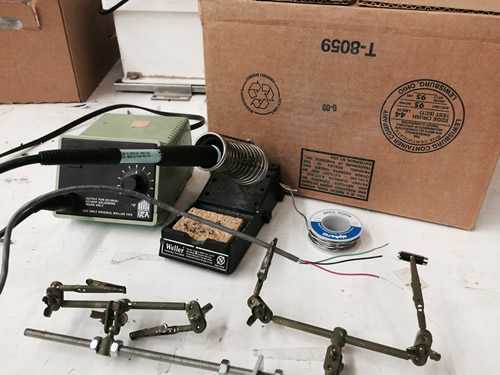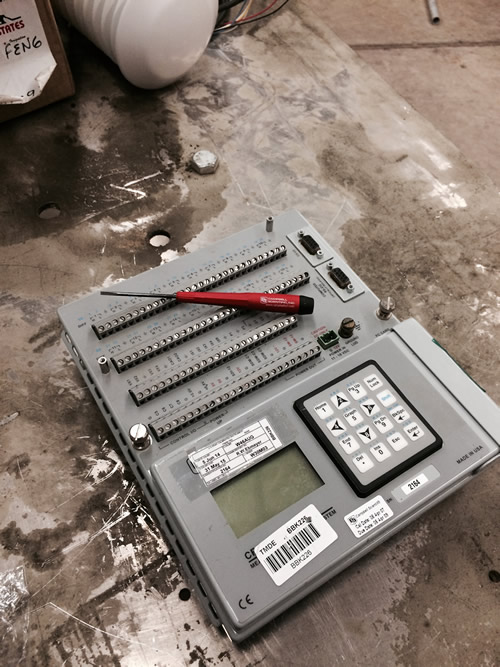 Joseph Ipson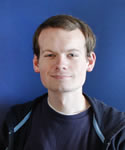 I spent a fair amount of time this week on documentation. It is impressive how much effort it can be to make good instructions and records. I also was able to go to the lab and run some tests with the heat flux plates we're using, gaining familiarity with how they work. I finished out the week going up to the Franklin Basin station, where I helped with fixing a few small things.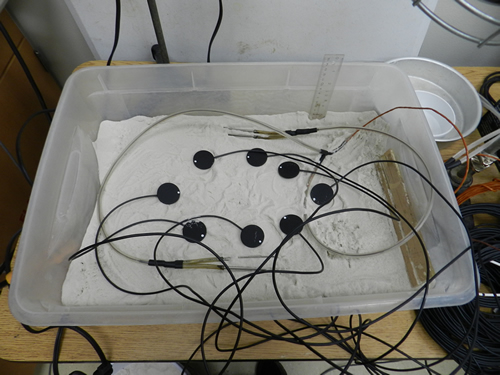 Matthew Johnson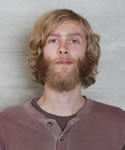 It has been an exciting week full of fieldwork! Our team used GPS units to identify points of public access along waterways in Logan and Salt Lake City. The information will be used in GIS and compared with study neighborhoods in the same areas.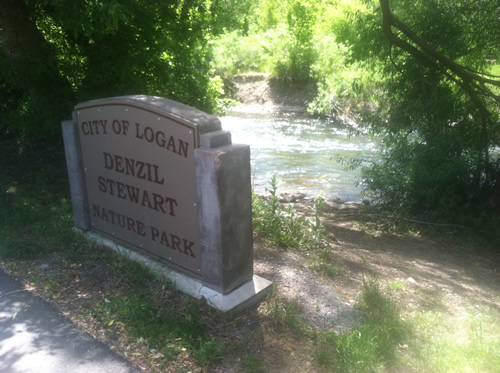 Heather King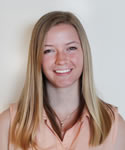 The iFellows met in Provo for our third cohort meeting where we talked about research presentations and literature searches. This week we continued collecting the data from the LEMS devices and checking them with our Matlab program. We went to the store to purchase all the parts to make our rooftop LEMS. We also started the process to set up our tree sensors. We tested the equipment, soldered a few parts, and set the post up by the tree to attach the equipment.
Don Long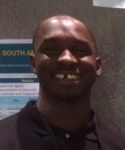 We have allocated our fourth and final deployment at two sub sites in Logan, UT: the stream in the mountains and as it exits town. We had another intensive week of manufacturing the deployment apparatus. We will begin on the second phase of our project next week. This is where we will go out to the sites of our first and second deployments and measure nitrogen fixation, respiration, photosynthetic activity, and create a standard iron curve to see if it's a limiting factor. This project just gets more exciting by the minute! On Tuesday and Thursday of the upcoming week we will have to wake up at 4am in the morning (talk about being dedicated) to measure light penetration accurately at the sites. The results will be interesting, and I'm looking forward to interpreting the data.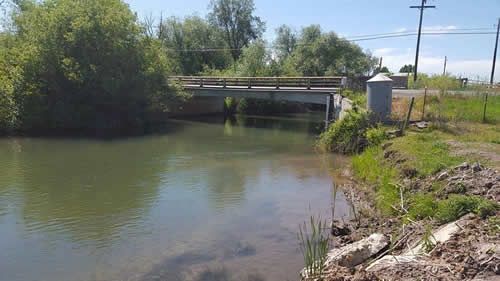 Zack Oldroyd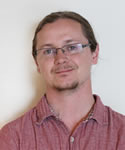 My 5th week as an iUTAH iFellow started with an all-day meeting with the rest of the iFellows. The meeting took place down at BYU and we learned how to, among other things, properly prepare and present a research poster. There were some very interesting presenters at the meeting and I came home having learned a lot! The rest of the week was spent out in the parks around Logan interviewing the public.
Elizabeth Tanner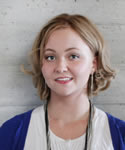 During this past week with iUTAH, we had a cohort meeting at BYU and I was able to do some fieldwork with other iFellows. Matt, Vivianne, Jordan, and I had the task of using GPS to plot access points for some urban riparian corridors through the Salt Lake area. It was a nice break from writing and I was able to see some places I've never visited despite living in Salt Lake City for four years. I've been writing about these URC for a while, and actually visiting them will make future writing much easier.

André Valle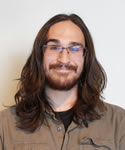 My fifth week as an iFellow showed me a little bit of everything. Some travel, some more interviewing with the public of Logan, and a dose of poster development. On Monday, we went down to BYU to meet again as a cohort and we had some great presentations given by our staff as well as an in-service from one of BYU's librarians. In addition, we received a poster demonstration from one of the previous iFellows and as a result we learned a great deal more about presenting, speaking, and conferences. A few Logan iFellows and myself were able to carpool and this was great as we stopped for dinner and enjoyed the return commute. As for the rest of the week - Utah Water Voices was cruisin' right along. We tried our hand at various sampling strategies throughout the week (time of day, reversing orders, etc.), and in doing this it provided to us some valuable insight. We were able to become more efficient after nixing one of our site locations. An incredibly strong rain cell also blasted us up at 1st Dam! The rain was coming down in sheets and the gusts of wind were quite gnarly. There were even decent sized waves being generated in the waters of 1st Dam. On other terms, overall, we had our best sampling day during this week and I got my first full-on Spanish interview down. I began collecting some literature to add to our poster ideas and Zack drew up a layout strategy. All in all I think this was a very productive week.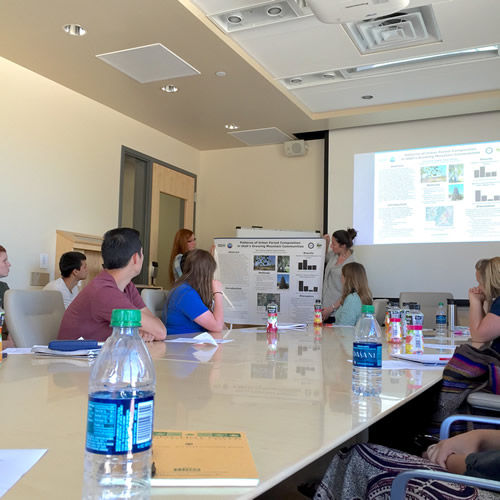 Jamie Vawdrey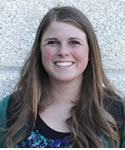 It's been another great week in the lab. The Cohort session in Provo was a great start to the week. I was able to input more data into the program we are using. I am really enjoying the training that I am doing here in the lab.
Darianne Willey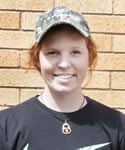 I set out to compare different parameters of water quality to determine how to best program an autosampler in an active storm drain. I also began helping Trixie develop and design stormwater collection and flow measurement apparatus for her bioswales.
Shannon Williams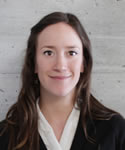 Week 5 saw me finish my first ever prospectus draft to be sent off and reviewed. The remainder of the week was spent further analyzing some of my initial descriptive statistics in SPSS using more complicated analytical tools and several program teach-in demonstrations.
Margaret Wolf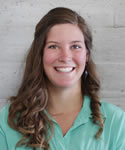 This week I was able to collect and filter multiple storm samples from the thunderstorm on Monday night. We are hoping to be able to have a wide variety of sample sights throughout the valley including run off from roofs, roads and parking areas. We were also able to continue sampling later in the week with the stimulated rainfall events. We also had an iFellows cohort session this week where we learned about the essentials of presentations and what to include.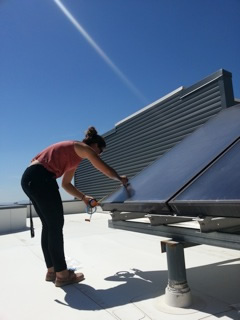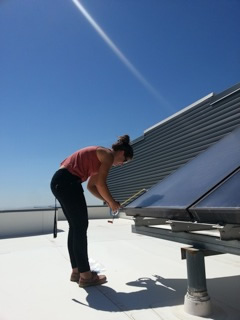 On the roof of the Geology Building at the University of Utah creating a fake rain event over a solar panel roof surface