iUTAH Team - Undergraduate iFellows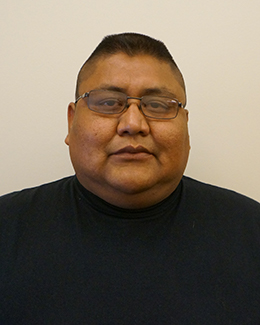 Joydino Beyale
USU Eastern (Blanding)
Mentors:
Faculty: Ryan Dupont, USU
Graduate: Trixie Rife, USU
Near-Peer: Darianne Willey, USU
Research Focus:
Research Focus Area 2
Major:
Engineering
Biography:
Joydino Beyale is a Native American (Navajo), who is attending USU-Eastern in Blanding, Utah. He is currently finishing his general studies and majoring in Environmental Engineering. He enjoys outdoor activities and architectural drafting. He would like to learn more about water resources and issues while being a part of iUTAH/iFellows, how to preserve and find solutions with water in his area.
iFellow Presentation:
Determining the Quality of Rainwater Drainage from Various Rooftops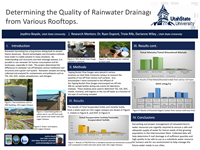 Presented by: Joydino Beyale
July 2016

Weekly Recap:
Week 1 | Week 2 | Week 3 | Week 4 | Week 5 | Week 6 | Week 7 | Week 8 | Week 9 | Week 10 | Week 11
Week 1: May 16-20, 2016
My first week with iUTAH/iFellows, was very informative and was exciting to get to know the lovely people I will be working with.  They have shown me some skills in the laboratory and out in the field, most of all they have taught me about the tools on collecting data and researching. 
Week 2: May 23-27, 2016
This week I was able to learn more in the lab, the tools and the skills that was instructed and demonstrated.  I also worked with a fellow worker Kaisa and Mitch, another iFellow, to help and experiment soil sampling.  Each day I am learning more in the lab and out in the field collecting data
Week 3: May 30-June 3, 2016
My week three has been very busy, I have been learning about programming and coding with Campbell Scientific CS800 and have worked with my colleague Kaisa. We went out into the field and collected soil samples. This week was short, but we were able to learn more in the lab.
Week 4: June 6-10, 2016
My week four with the program was interesting. I helped Dr Randy Martin and Dr. Ryan Dupont with their presentations on air and water quality. The presentations were on USU campus in the engineering building. I also learned more on programming the Hoboware software, the transducer, and transferring the data into the computer from one device to another. I also collected rainwater from drains on USU campus on Saturday, I was so excited to collect and preserve some rainwater drainage samples, with the help of my peer mentor Darianne Willey.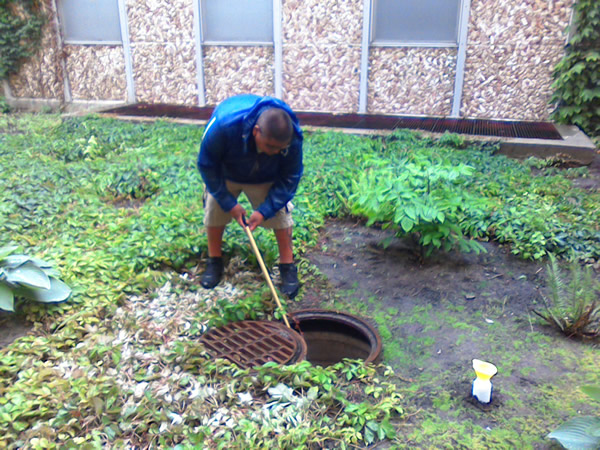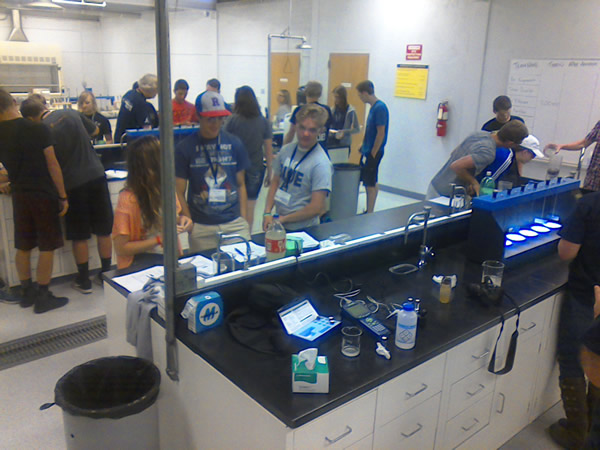 Week 5: June 13-17, 2016
This week was a short week, but I was able to do some lab work with the samples I have collected on the 12th of June, I am looking forward to collect more and have more samples and data to work with before next week, but it all depends on the weather, in the meantime, I'm still learning about lab procedures and techniques.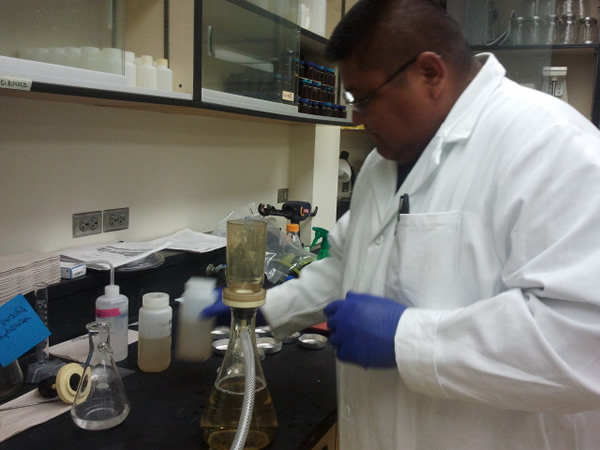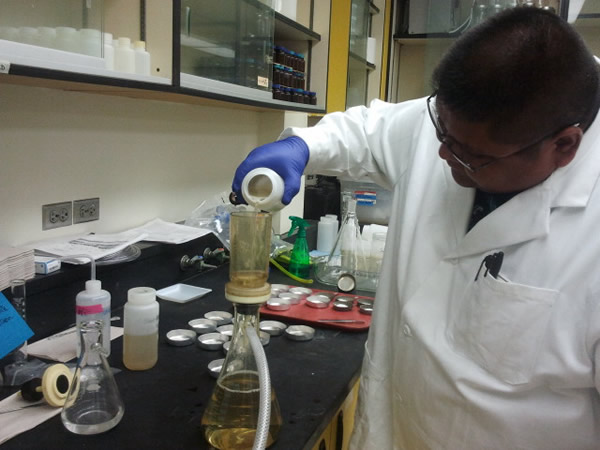 Week 6: June 20-24, 2016
My week 6 has been busy, I have been doing some lab work of my samples that I have collected from a recent rain storm. I also put data into HOBO software and into Excel software of finished samples from various places that we collect data information. I also attended a training this week, the Confine Space Training, the training was to get permission to enter confined space on USU Logan Campus, steam vaults and man holds to conduct testing on rain water runoff from roof drains. And I was able to create a few diagrams of Green Meadows a place where we collect data and information about rain water, I also did a diagram of my own project, I used a software, Solid Edge ST8 to create the diagrams.
Week 7: June 27-July 1, 2016
My week with my mentor and peer mentors was exciting, especially our cohort meeting at the museum in Salt Lake City. I was able to catch up on some paper work and updating my abstract for a convention coming up in Long Beach, California. I also did more touch up work on my poster design, such as picking certain pictures and from solid edge computer drawings. I also collected roof runoff on USU campus from a roof with solar panels, a roof with metal panels and collected rainwater samples from a flat roof using an Isco Autosampler. I also installed a tipping bucket in a manhole to measure roof runoff flow through drain pipes. Over all, my week was productive and experiencing.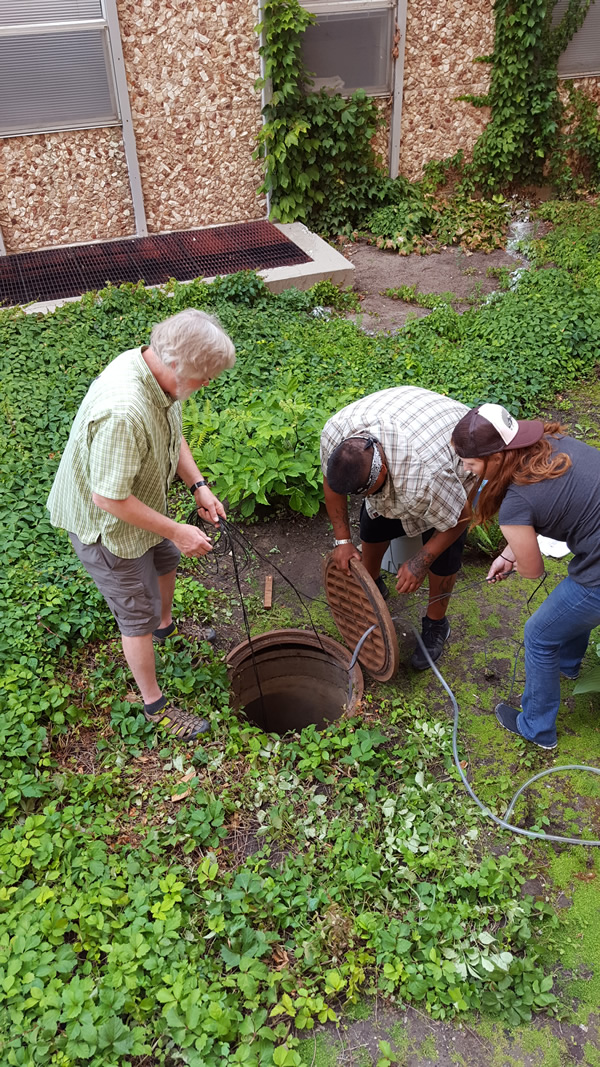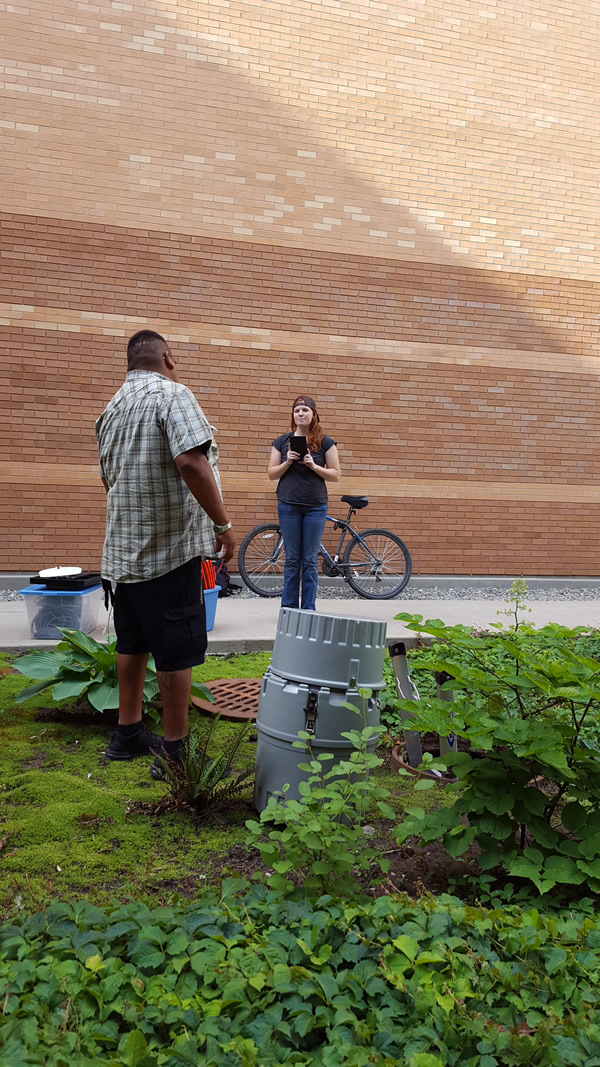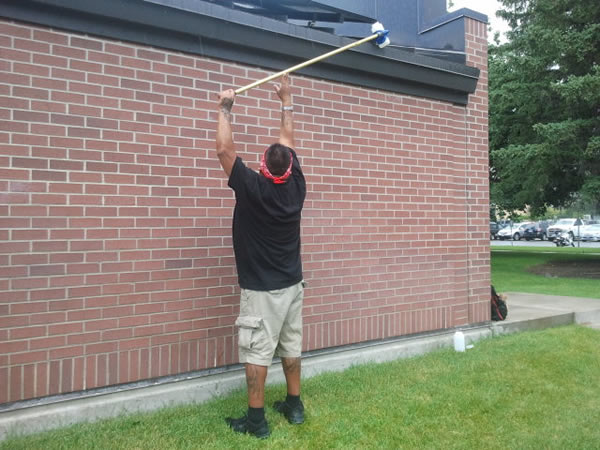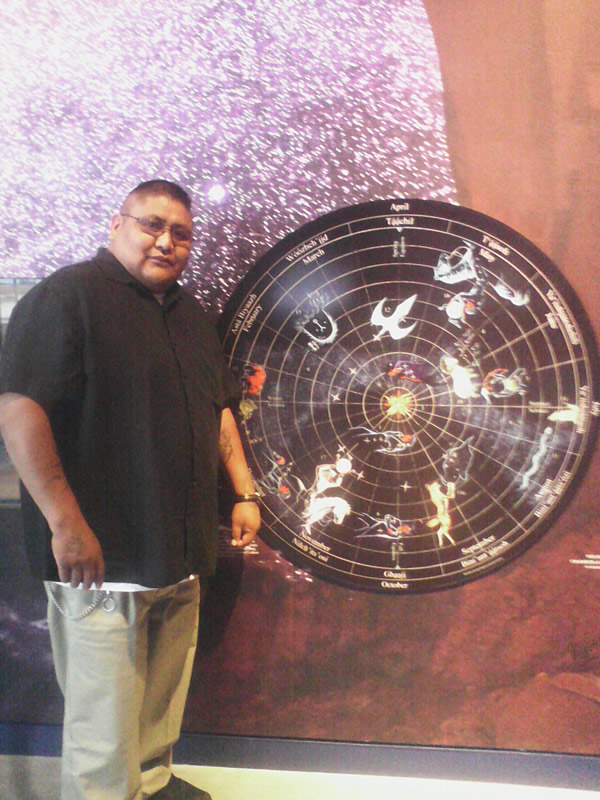 Week 9: July 11-15, 2016
My week was exciting and busy. I was able to finish up my poster for the symposium that was held at the University of Utah. The symposium was very informative, I had a chance to meet and greet with other people, especially the ones who were interested in my project. I meant a few graduate students who I may have a chance to work with on the Navajo reservation later in the future. I also helped out with my mentor Dr. Dupont with the Gear Up summer program, it was interesting, I enjoy learning more and more with my mentor and peer mentors.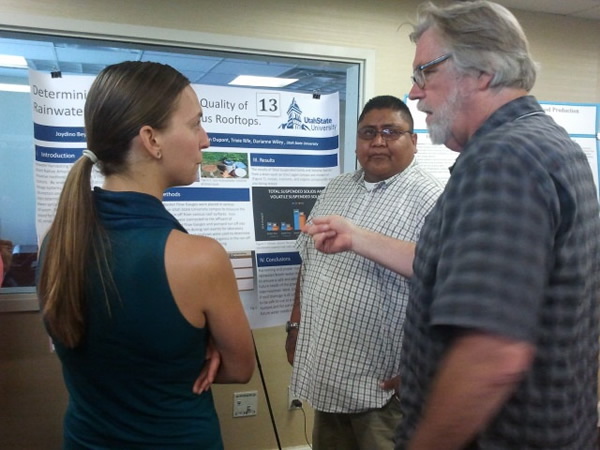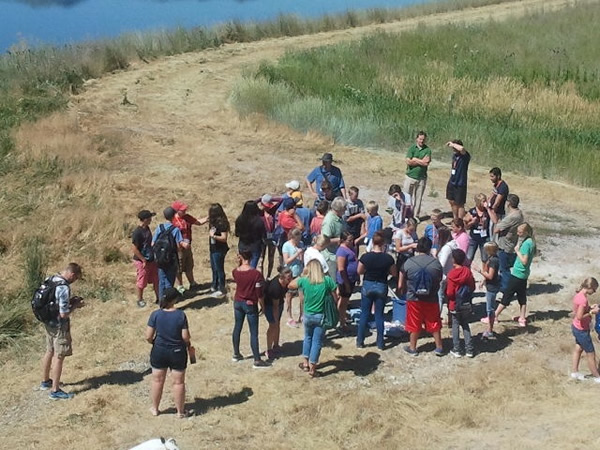 Week 10: July 18-22, 2016
This week I worked with two graduate students from the Utah Water Research Laboratory, Makanzie and Jared.  We went to Park City, Utah and set up an experiment to test the how much nitrate is in the stream and the water quality.  I also been busy taking photos of my project on USU Campus to put into my power point presentaion.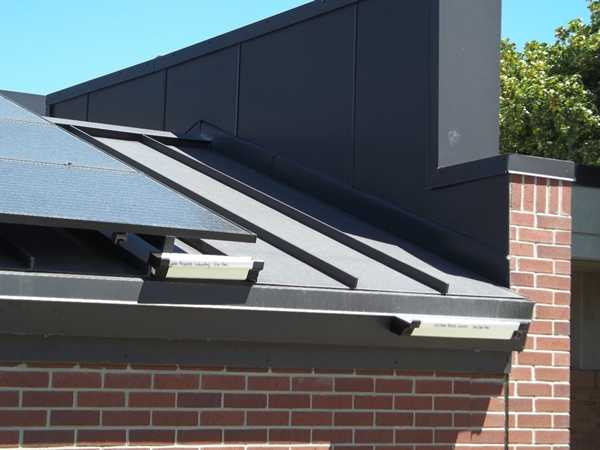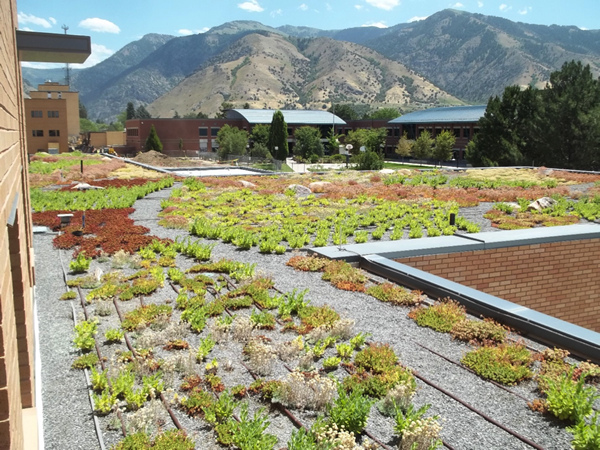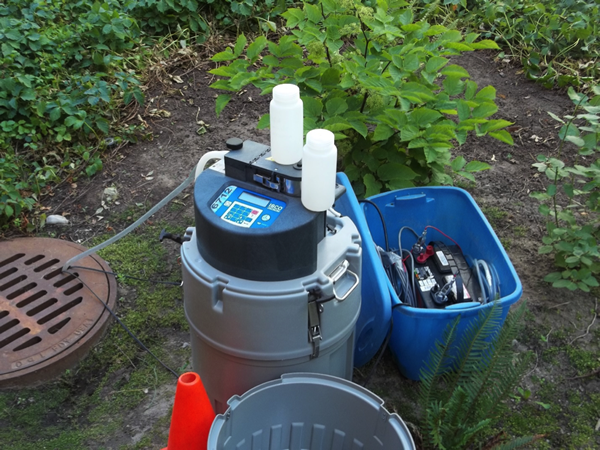 Week 11: July 25-29, 2016
This week was very exciting and a little sad because it is the last week of iFellows, I enjoyed all the lab work and field work with my mentors, peer mentors, and also with another iFellows participate. I also had a chance to experience another project conducted by Makenzie and Jared at the Utah Water Research Laboratory, I enjoyed working with them and to be part of their project this week in Park City, Utah, we were testing a stream for nitrates, it was fun working with both graduates.