iUTAH Team - Undergraduate iFellows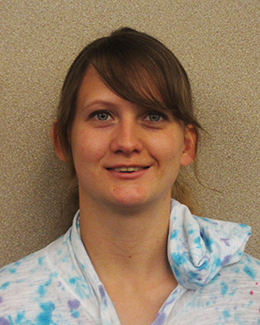 Maggie England
Weber State University
Mentors:
Faculty: Michelle Baker, USU
Near-Peer: Andreas Leidolf, USU
Research Focus:
Research Focus Area 1
Project: Bird Species Assemblages as Indicators of Riparian Integrity in 3 Mountain Watersheds
Major:
Zoology and minor in Geography
Biography:
Margaret grew up on a small farm outside of Blackfoot, ID, and has always loved science. She is studying zoology at Weber State University, with her goal being to seek a graduate degree in ecology or wildlife biology related field, and eventually conduct her own research that will benefit the scientific community. She is excited to be working with the iUTAH program to expand her knowledge and gain a better understanding of the scientific process and the environmental concerns that the local area face.
Research Abstract:
Bird species assemblages as an indicator of riparian quality
Human disturbance can have a significant impact on the quality of watersheds and surrounding riparian areas. Avian species assemblages may be used as an indicator of these impacts. We counted riparian passerines, using point-count methodology, on 17 sites across three experimental watersheds instrumented with water quality monitoring stations as part of the iUTAH Gradients Along Mountain-to-Urban Transitions (GAMUT) observatory. We also assessed anthropogenic disturbance in 25 categories of human impact using methodology adapted from Bryce et al. (1999). We compared differences in select water quality parameters among sites, using data retrieved from data.iutahepscor.org, to observed differences in avifaunal composition, diversity, and conservation value, as well as human disturbance.
Weekly Recap:
Week 1 | Week 2 | Week 3 | Week 4 | Week 5 | Week 6 | Week 7 | Week 8 | Week 9 | Week 10 | Week 11
Week 1: May 15-21, 2017
This week I have been working mostly to get everything in order for my project this summer. I have been working with Andy to develop a research question and gain an understanding of the problems that might be addressed in the watersheds for my project this summer. I have met with a few people to show me the resources I will need for research and data collection. I have met with Amber Jones who walked me through the GAMUT website and how to interpret the data, and with Teagan Eastman who showed me how to use the library's reference systems. I have also completed readings in relevant literature to narrow down a research focus for the summer.
Week 2: May 22-28, 2017
This week I worked with Andy on narrowing down a research question and establishing data goals and collection methods. I met with Susan Durham this week to discuss data needs and the best ways to analyze the data we collect. I also met with Michelle to talk about the project. Andy and I also made a list of equipment we will need for field research. I completed the p-card training and submitted research expense approval forms.
Week 3: May 29-June 2, 2017
This week Andy and I worked on field training. I focused on getting acquainted with local bird species we will likely find in the field, and proper pacing and flagging methods. I met with Chris Cox and discussed the Logan GAMUT sites, which helped establish logistics for flagging and surveying sites. I worked on formulating a structural equation model for our data, and a preliminary draft of the first two sections of my poster. I also picked up the motorpool vehicle I will be using to take to Provo and the procedures for using it and the gas card.
Week 4: June 5-19, 2017
Last week I worked on visiting all of the Gamut water sites and mapping out the places where we will be doing field data collection. I met with the Gamut technicians for each watershed who showed me how to get to all of the sites. I worked on my poster a bit, and worked on detailing methods of determining human disturbance.
Week 5: June 12-16, 2017
This week I worked on finalizing research parameters and preparing for field work in the upcoming week. I made some data sheets and outlined specific factors for measuring human disturbance.
Week 6: June 19-23, 2017
This week Andy and I have been doing field work surveying bird populations along the watersheds. We've spent the past week getting up early enough to arrive at the first GAMUT site of each watershed by 6:30, so for the past two days we were surveying the Provo River sites, we had to leave Logan at 4:15 to get there in time.
Also during our field work, we ran into some interesting wildlife, and got some great pictures, too. Not to mention dodging poison ivy and stinging nettle (the latter of which I failed to avoid).

Overall it has been very eventful and exciting. Now I get to spend the weekend putting the data into spreadsheets to be ready for preliminary analysis on Monday.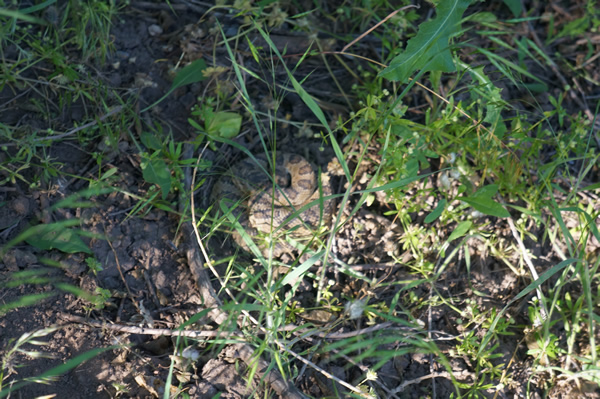 Week 7: June 26-30, 2017
Last week Andy and I worked on data analyses for what we found during field work. We met with Susan Durham to consult on our analysis, and worked on some exploratory data modeling.
Week 8: July 3-7, 2017
Last week I was working with Andy on our data analysis some more. I gathered all of the GAMUT data from Hydroshare that we needed, and organized it for analysis along with our bird data. We met with Susan Durham again to discuss data modeling for the GAMUT data. I also fixed up my poster draft and set it up for the Cohort Session on Friday.
Week 9: July 10-14, 2017
This week I worked with Andy on finalizing some exploratory data analysis to put on my poster, and putting some finishing touches on the poster for the Symposium on Thursday. Then, or course, I spent the last two days at the symposium, listening to research done with or relating to iUTAH over the past few years, and attending the awards ceremony for the iUTAH program.

Overall it has been an eventful and fast-paced week; no doubt for you, too! I think I hardly saw you get a chance to stand still the past few days. Now I just have to prepare for the final few events in the program.
Week 10: July 17-21, 2017
This week I have been working with Andy and Susan Durham on finishing up our data analysis for the water quality, and getting my powerpoint and extended abstract done. I've also been working on putting together my video update, which I can hopefully send this weekend.
Week 11: July 24-28, 2017
No entry