iUTAH Team - Undergraduate iFellows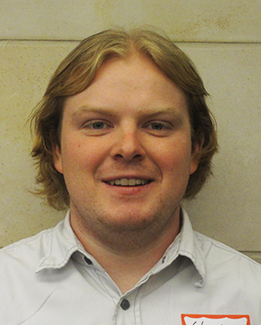 Christian Ford
Salt Lake Community College
Mentors:
Faculty: David E. Rosenberg, USU
Near-Peer: Jim Stagge, USU
Research Focus:
Research Focus Area 3
Project: Assembling systems modeling data for the Bear River basin
Major:
Atmospheric Science
Biography:
Chris Ford is an undergraduate student at Salt Lake Community College. He plans to work towards graduating from the University of Utah with a Bachelor of Science Degree in atmospheric science. As a native Utahn with an interest in all geosciences, Chris is excited to be a part of iUTAH and help his home state become sustainable. Outside of academia Chris enjoys sports and other social outdoor activities.
Research Abstract:
Using a WEAP model to predict unmet municipal & industrial water demand due to population growth and drought duration in Cache County
The Governor's office is estimating the population in Cache County to double by 2050. Utah is a desert and experiences long and severe droughts. Which combinations of severe drought duration and population growth in Cache County will cause the existing Bear River system to not meet municipal and industrial delivery needs within Cache County: and if the delivery is unmet, at what percent is it unmet? A Water Evaluation and Planning model is used to predict unmet water demand when population increases and droughts are experienced. Research results show that unmet municipal and industrial water demand is more sensitive to population growth than drought duration or severity. Recommendations for advancement include more research in population projection and forming a county drought management plan.
Weekly Recap:
Week 1 | Week 2 | Week 3 | Week 4 | Week 5 | Week 6 | Week 7 | Week 8 | Week 9 | Week 10 | Week 11
Week 1: May 15-21, 2017
The iFellow orientation on Monday was successful! I got to meet many other iFellows and make friends. The most important person I met was Jim Stagge, my near-peer mentor the summer. On Tuesday Jim was able to introduce me to my mentor for the summer Dr. David Rosenberg. Together, and with Dr. Rosenbergs research team, we were able to plan out the summer. I have spent most of the week familiarizing myself with the software we are using for our project, constructing a systems model for the Bear River.
Week 2: May 22-28, 2017
This week Dr. Rosenberg has been out of town. I have been working very closely with my near-peer mentor Jim Stagge and emailing Dr. Rosenberg for essential questions. Together we have been able to get me closer to establishing a worth while research question for my summer project. Jim and I have been working to gather the information necessary to organizing and building the Bear River Model. Progress is being made. We now have obtained missing information needed to complete the Utah and Idaho portions of the model.
Week 3: May 29-June 2, 2017
It was a very successful week! We are working on building a model of the Bear River. We were able to collect a lot of the water right and flow data we needed to finish the model. We spent a good amount of time organizing that data so we could easily put it into the model. I was also able to formulate a good final version of my research question. Once I finally had that worked out I was able to write my introduction and methods sections for my project/poster. The graduate students I share an office with and I decided to move the desks around and make the room a bit more open to help our creativity flow! All in all, it was a successful week.
Week 4: June 5-9, 2017
Things this week have been good. We have used a lot of the data we found last week to build the Bear River model. The model is running much better but is not yet fully complete. My near-peer mentor is working to ensure it is done as soon as possible. We should be able to create the scenarios to run in the model next week. This will give me the information needed to organize my "homework" for iFellow cohort #4. I am glad the work is progressing, it is fun to see.

As a fun side note, some of the other iFellows at Utah State and I have started to play billiards after work, excuse me, after our daily research experiences. Perhaps I will include a photo next week.
Week 5: June 13-17, 2016
This week the model was completed enough to the point where it was usable. Just in time for me to put some scenarios together and get results for my summer project. I was able to use information from the Cache Country Master Water Plan to give me the exact and reliable values I needed for the scenarios. I have a small table and graph prepared for the iFellow cohort session Monday. I am excited to share what I have found. I am even more excited to have helped in the model this far and that it is usable and can produce results. Next week I will input USGS river gauge data to the model. Definitely kept busy this week!
Week 6: June 19-23, 2017
On Monday we had an iFellow cohort session at Utah State. As part of this cohort we took a field trip and Mark Brunson showed us several places on the Logan River and the challenges the community faces with it. It was nice to get out and see different parts of the river I am helping to model. The river continues to very high due to the spring run off. I took a picture of the river at our first stop from a bridge that guides a path over the river.
The rest of the week I worked on inputting USGS (United States Geological Survey) stream flow gauges into the model. I was able to use latitude and longitude information provided online by USGS to place the gauges accurately in the WEAP model. I was also able to use a topographical map to confirm that the site stations were correct.Because this was an assignment to me by m mentor it took priority this week and as a result it took most of my time. It was a fun experience I have not had before.I am enjoying all the new opportunities and experiences I am being given thanks to iUtah.
I was also able to start to put together a rough draft of my project poster for the upcoming iUtah symposium. It is far from a final project but I have my rough draft done, so that is relieving! I have also gotten more done for the Responsible Conduct for Research course we have been enrolled in. I am finding that course is not only a good ethics reminder but also provides useful ecclesiastical knowledge.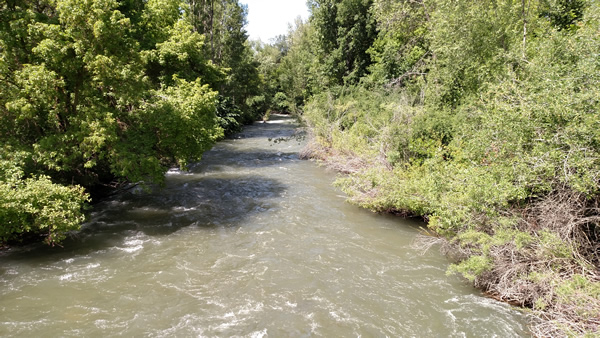 Week 7: June 26-30, 2017
This week has been a successful one. I have made a lot of ground on my poster. On Wednesdays we have a research group meeting with my Mentor, Dr. Rosenberg and his Master Students and my near-peer Mentor Jim Stagge. During this meeting we went over graphs and how to accurately and appropriately show the data you collect. I was able to get valuable and useful feed back on the graph I was gong to use for my poster. I am now much more confident with what I will have to share at he next cohort meeting. Improving the visual aspect of my poster enabled my writing in my conclusion to be more clear and concise. I will still have work to do with the feedback I will receive next week from the two sessions I will have to practice and receive feedback on my poster presentation next week.

Some other fun news... one night this week me and some other iFellows in Logan took a trip through the canyon and visited Bear Lake! It was fun to see the massive water collection, now knowing how big of a roll it plays in the Bear River water system and my life. Also, the raspberry shakes are to drive for! ;)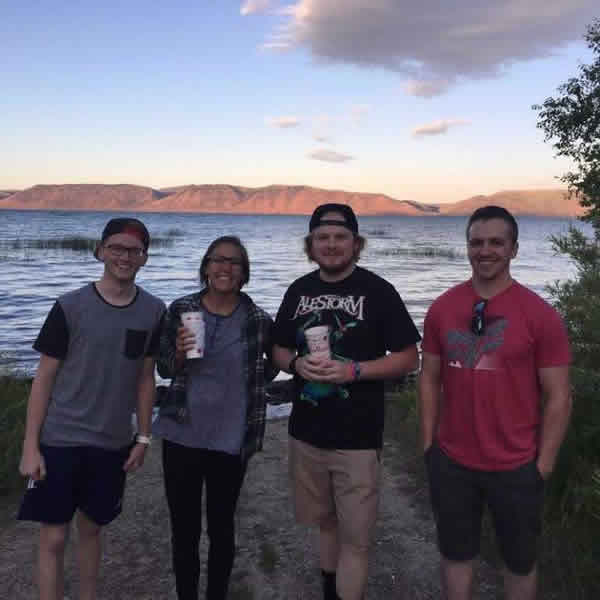 Week 8: July 3-7, 2017
This was a good and constructive week! I always enjoy the 4th of July. It is a great opportunity to celebrate this country we live in and the freedom we enjoy that enables us to study and research almost anything we find interesting and important!

As far as my iUtah experience this week, I was able to practice presenting my poster a couple of times. I was able to have a practice presentation with my mentors research group (which includes 2 individuals with a doctorate degree and 3 masters students). I was given valuable feedback and able to make a lot of meaningful and important changes to my poster before another practice presentation at the iFellow cohort session on Friday. The iFellows and iUtah staff were again able to offer me useful suggestions to make my poster more concise and consistent. I was grateful for this feedback.

At the cohort session we also took a field trip to Red Butte Creek Canyon, which is actually closed to the public because it has been deemed a scientific research area. This means the nature is barely disturbed and in its natural form. You definitely felt the sense of exclusivity, knowing some people will never get the chance to see the canyon we were in. We had a guided tour of the dam and its facilities. It was a very interesting experience. We were accompanied by different people from the Salt Lake City Mayors office and Utah Division of Water Resources. We were able to see different monitoring techniques of the dam water. One monitoring technique we saw was a piezometer. This well and drop-sensor allowed them to gauge the amount of leakage in the dam itself. We were also able to physically see the leakage that seeps through the ground as a water flow in a hole further down the dam embankment. They also showed us the dam controls and how they can allow more or less water to flow from the reservoir. All together it was a fun and interesting field trip!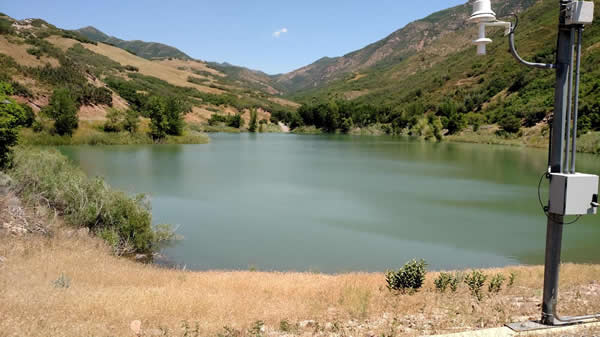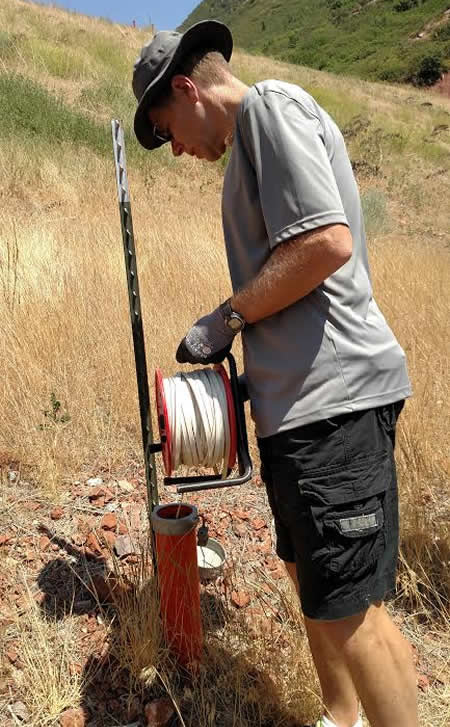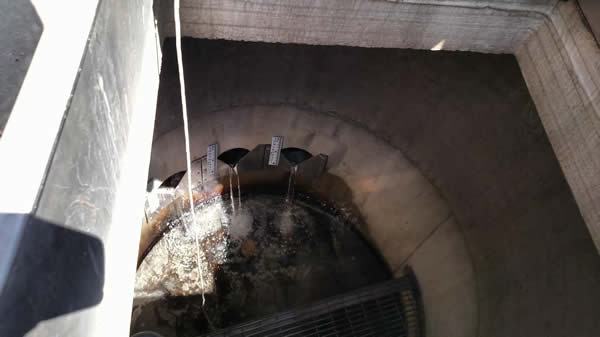 Week 9: July 10-14, 2017
The bulk of this week was taken up by either preparing for or participating in the iUtah Summer Symposium and All Hands meeting. I was happy to finally get my poster printed and ready to present. Thursday was the day. I enjoyed all the talks and presentations in the morning. The iFellows were excused for lunch and to set up our posters. The nerves began to set in... I remember someone shouting "They're coming!" causing me to scramble down the hall to get to my poster, I was poster #1. The first few people through the door came and asked where the food was. I was happy to divert them to the food and gain another moment to collect my thoughts. Inevitably the poster viewers came and once I started actually presenting the jitters went away. Some were pleased with the study, some asked unanticipated questions, and some pointed out good ways to improve my poster. It was a good experience overall. After the session most of the iFellows kind of hung back and talked about how the session went and discussed different peoples criticism in an attempt to figure out who the poster raters were. There was definitely a sense of camaraderie. We all continued on to the afternoon session. Most of us went to the concurrent session featuring Ellen Eirickson, who I have dubbed the iFellow Matriarch (ha). Then we all kind of went to various breakout sessions based on individual interest. I was very interested to listen to my Near-Peer Mentor, Dr. Jim Stagge, given his presentation. A lot of his work helped set up the groundwork for my project!

Later that night I was able to go to a get together at Andy Leidof's home. It was fun to see and get to know many of the iUtah crew outside of a work setting. I was even able to serenade some of them with the strange sounds of the Didgeridoo.

The next morning we were able to join in the celebration of the coming end to iUtah and all that has been accomplished the last 5 years. I learned a lot about what it took to make this happen and more importantly the impact it had and the legacy it is leaving behind. I was more grateful for the chance I received to be an iFellow and experience with iUtah this summer.

Friday Night I was able to go camping and have fun with friends after a busy work week. It was a big and important week that helped me to grow and develop. Time to get started on my oral presentation and extended abstract...
Week 10: July 17-21, 2017
How is it almost time to end my iFellow experience!? It has gone by so fast! I have learned a lot about modeling, water systems in general, and about myself.

This week I have just been working on my slide show presentation for the 2017 iFellow Symposium and Extended Abstract. Both came together better than I expected. My extended abstract is still in the revision phase, but I am happy with how it has shaped up so far. I am looking forward to presenting my project formally at the iFellow Symposium! But I am also starting to wonder what is in store for me post-iUtah...
Week 11: July 24-28, 2017