iUTAH Team - Undergraduate iFellows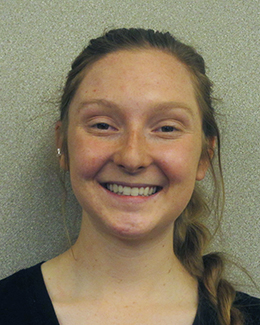 Desireè Wickwar
Westminster College
Mentors:
Faculty: Michelle Baker, USU
Near-Peer: Rachel Buck, USU
Research Focus:
Research Focus Area 1
Project: Greenhouse gas emissions from Great Salt Lake wetlands
Major:
Biology
Biography:
Desireè Wickwar is a biology major attending Westminster College in Salt Lake City, Utah. She plans to graduate in December of 2017, and take a semester off to backpack in the northwest before attending graduate school with a focus on environmental science. Desireè loves entomology and hopes to find a way to incorporate it into her career in the future. During her participation in the iUTAH iFellows program Desireè is most excited to broaden her research experience, and to better understand the aquatic ecosystems in the Salt Lake Valley and the impacts human activities have on them.
Research Abstract:
Greenhouse gas emissions from Utah wetlands
Wetlands are landscape features that provide important ecological services including flood protection, wildlife habitat, and water purification.  Despite such benefits, wetlands can serve as important contributors to local and global emissions of greenhouse gases (GHG). Human activities lead to alterations in hydrology, chemistry, and species composition that can drastically change wetland nutrient assimilative capacity, and their influence upon GHG budgets. Here, we use a mesocosm experiment to evaluate how these alterations influence wetland ecosystem function.  Our experiment was conducted in Unit One of the Farmington Bay Waterfowl Management Area, a non-tidal wetland of Utah's Great Salt Lake. Experimental treatments included a control in which water from the bay was used in an unaltered form, phosphorous reduction to mimic improvements to waste water treatment, an increased salinity condition to mimic drought conditions, and submerged aquatic vegetation removal to examine the influence of plants on wetland biogeochemical processes. An acrylic dome from which gas samples could be collected was deployed onto the surface of each mesocosm to collect gases emitted from the water's surface. Using a gas chromatograph, the concentration of CO2, CH4, and N2O gas measured in samples collected from the floating domes, as well as from ambient air and dissolved gases in the water within them. Ambient and dissolved gas concentrations were used to calculate the saturation ratio of gases in water compared to atmospheric equilibrium. Using the data collected from the domes, emission rate of each gas was used to calculate the transfer velocity. We hypothesize that gas emissions from the control will be highest due to high nutrient availability, but emissions from the increased salinity, phosphorus reduction, and plant removal conditions will decrease emissions.
Weekly Recap:
Week 1 | Week 2 | Week 3 | Week 4 | Week 5 | Week 6 | Week 7 | Week 8 | Week 9 | Week 10 | Week 11
Week 1: May 15-21, 2017
This week was full of activities and materials that were both completely and excitingly foreign and comfortingly familiar. I have been introduced to instruments, equations and techniques that I had never even heard of, let alone been directly involved with; but, I have also found ties back to coursework and past research experience to ground me and aid in my understanding of new material. I have read papers that felt completely foreign, and possibly just simply over my head; but, I have also completed tasks with which I had experience, such as working with a mass or even power tools, that I found reassuring. Perhaps most importantly though, I have met many new people, but my mentors and peers seem just as supportive, genuine and enthusiastic as those I have had in the past. I believe it is these connections, and the building of this support network, that will ensure that I feel confident and capable to take on these unfamiliar challenges that this summer has to offer. I hoped to find a way to broaden my research experience this summer, and it seems that I have found just that!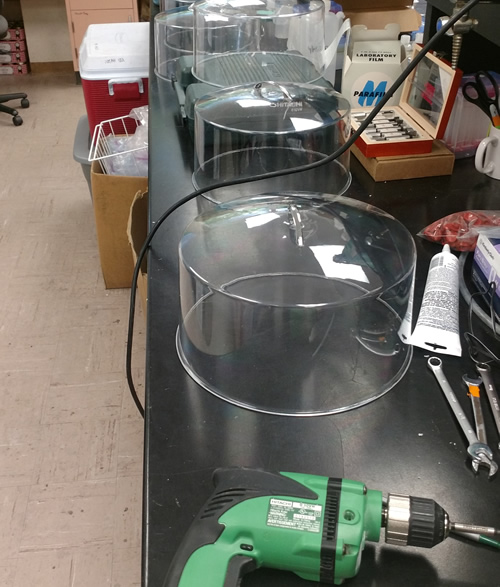 Week 2: May 22-28, 2017
I started this week feeling prepared to feel completely unprepared. After meeting with the other iFellows on Monday, and hearing that almost all of us were feeling underprepared, underqualified and overwhelmed, I gave myself much more license to be new to this and to not know everything. So, on Tuesday when I got to learn to use the gas chromatograph in our lab, I wasn't too upset when my first few runs didn't go particularly smoothly. However, by the end of the day I was getting consistent runs and felt much more comfortable using the instrument independently. I also put the finishing touches on all of the gas collection chambers I have been building and testing in the field has shown they are functioning as we had hoped. All and all I feel vastly more prepared to undertake the rest of the project after this week, than I did at the end of last week. My mentor, Michelle, has proven to be a great teacher and mentor, and I think it is largely due to how kind, encouraging and welcoming she has been that I feel so ready to move forward, even though there is still much I don't know.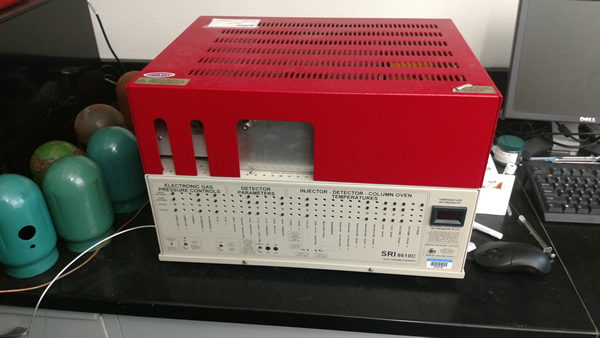 Week 3: May 29-June 2, 2017
This week we got to take an airboat ride around a brackish wetland associated with the Great Salt Lake. It is of course exciting to feel that one large step closer to starting our experiment now that we have our field sites scouted. However, we also saw countless amazing waterfowl, cranes and herons, we saw muskrats, coyotes, giant carp and amazing signs of insect hatching that had nothing to do with our research, but that still utterly amazed me and captivated my attention. Need I say more to show that it was a great week in terms of research, science and learning, but also just in terms of having life experiences that will stick in my memory for a long long time? It is weeks like this when I am reminded of why I chose this career path. Weeks where we start the week out in the wetlands enjoying the outdoors and the unique experiences that come with having a job like this, and then head back to the lab to run samples through the gas chromatograph for a few hours and I somehow enjoy both of these aspects of this internship so much, remind me why I am here.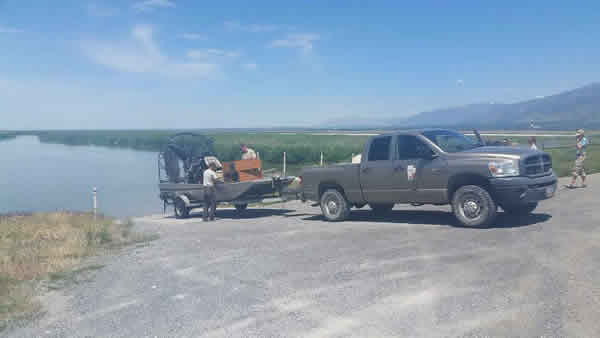 Air boat
Week 4: June 5-9, 2017
This week we visited the waste water treatment plant. Although in terms of the reason we went there, in search of mesocosms for our experiment, we were unsuccessful, we got to learn a lot about the plant and their plans for the future from it's director who is clearly passionate about his job. This is the second week in a row I've gotten the chance to see someone outside academia who is so excited about the job they do and the impact they can make on water quality and ecosystem and human health here in Utah. It has been highly inspirational and encouraging to see so many people who love what they do and make a difference on top of it all.

As for our research, we did at least get to further scope out our field sites and test the floatation devices we plan to use to get from site to site. I also got to spend a day outside practicing the gas sampling protocol so that things go smoothly when it is time for the actual experiment. So l, all and all, it was another great week where I got to spend some time outside in this beautiful state, and learn a lot on top of it all.
Week 5: June 12-16, 2017
This week we found ourselves in limbo, waiting for the mesocosm that are integral to our experimental design. It was a good reprieve to get to some of the articles I had been meaning to read, to further familiarize myself with the context of the study, and to practice our sampling protocol and running the gas chromatograph. Sampling and running the GC have become much easier and less intimidating that they were when I first started out with each. I enjoy both parts of this project very much now, and look forward to getting to implement in the coming weeks once we get rolling and start collecting our real data set.
Week 6: June 19-23, 2017
This week was full of prep for the impending madness of setting up all 12 mesocosms that should be ready this coming week, and for hopefully taking our first crack at collecting gas samples from them. My favorite project we worked on this week was re-plumbing and troubleshooting the gas chromatograph. We needed to use different detectors to measure levels of CO2 and CH4 gases, as opposed to N2O that we had been measuring before. To do so we had to change the orientation of the column in the machine, change the gases that are fed into it, and test various temperatures for the column and TCD (thermal conductivity detector) as well as for the FID (flame ionization detector). I love the problem-solving part of research, and of the scientific method in general. Thus, even though we are still in limbo to some extent, waiting to do field work, I feel like I learned a lot this week about not just this research, but about what it means to be a researcher as well.
Week 7: June 26-30, 2017
This week I went out and took dissolved gas samples from various bodies of water near Logan, and ambient air samples from around them. In doing so I got to examine the differences in the chemical, geological and biological traits of aquatic systems that determine if the greenhouse gases in the water and in the air are in equilibrium, or if they are not, the degree to which each body of water was an emitter of greenhouse gases. It was interesting to try to apply some of what I have learned and read about to systems in the field, and I feel as though it has been an important step in helping me understand the material better.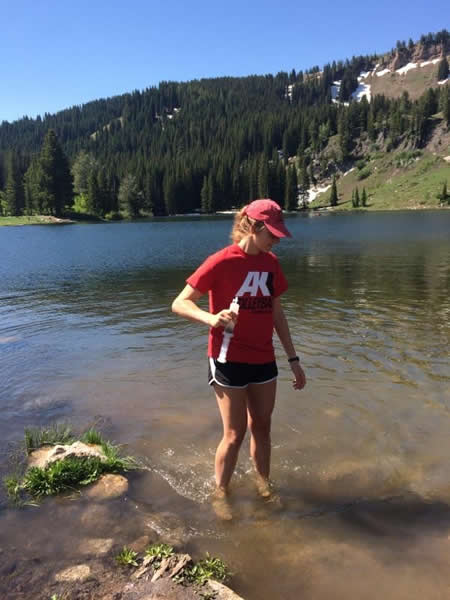 Week 8: July 3-7, 2017
Work on my poster for the iUTAH symposium was my main focus this week. I has been interesting to be making a poster for iFellows and for a different presentation at the Environmental Society of America conference at the same time. These two posters are very different in their intended audience and thus in their structure, language, format and in the way I will present them. The iUTAH poster is geared toward a much broader audience, which is both easier because it is less technical, but also harder in a sense because all of the jargon that I might otherwise use needs to be replaced with description in plain English. I enjoyed presenting the poster, as a trial run, at our cohort meeting this week. It was nice to see what the poster will look like when it is larger than just on a computer screen, and most of all it was extremely helpful to see the posters of my peers to get ideas for areas I could improve my own poster and my own presentation.

Also during the cohort session this week, we got to go out the area of Red Butte Canyon that is cut off from public access and used to research only. I did not even know such an area existed so it was interesting and encouraging to see conservation and research efforts so close to the valley. We also got to see the dam that is in the canyon. We not only got to see the surface of the dam and the spillway, but also its inner-workings and plumbing that controls the flow and protects the valley from flooding should it be breached. It is easy to forget how much technology and manpower goes into maintaining not only that dam, but all of the dams and other forms of infrastructure that are essential for managing water here. Today was a good reminder of just how much goes on behind the scenes.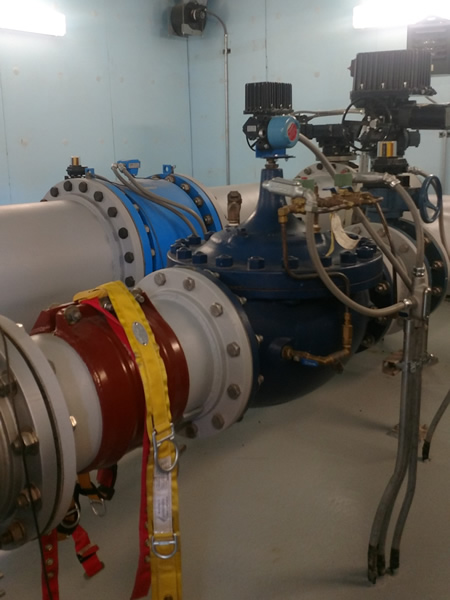 Week 9: July 10-14, 2017
This week we finally got to install all of the mesocosms, and rain barrels and their stands which will maintain the water chemistry of the experimental treatments despite evaporation. It was amazing to see all of our planning and design finally realized out in the bay. I was reminded again of how varying the skills that are used in undertaking a research project can be. In the beginning of this project I was surprised to use construction skills and knowledge of how to use power tools. This week I was surprised that I used a skill my dad also taught me many years ago, how to drive (and back up) a trailer. We had to haul all 12 mesocosms, rain barrels, and their heavy steel stands from the waste water treatment plant to Farmington Bay, and then carry them all out though the quicksand-like substrate to their designated locations. It was hard work but I couldn't have enjoyed it more, and I was reminded of just how much I enjoy field work not matter how hot alit may be or how hard the work may be. This was one of my favorite weeks so far!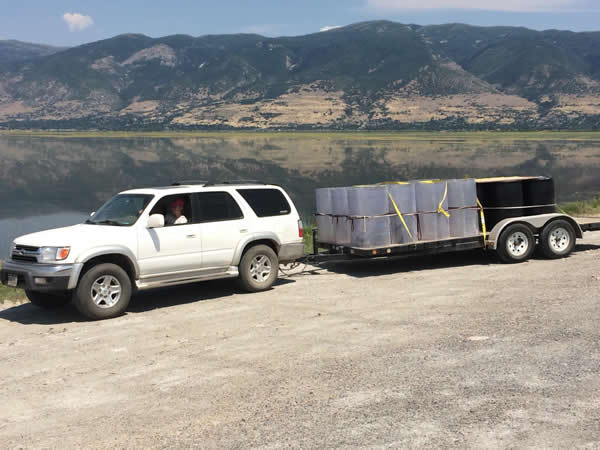 Week 10: July 17-21, 2017
An instructional video on how to iFellow and how to research/ science in general courtesy of Desireè Wickwar, Michelle Baker, Rachel Buck, and the memes.
Week 11: July 24-28, 2017
This week was bitter sweet. It was full of many logistics or finishing papers and running results for two days straight to be prepared for the iFellows presentation, but it was more than worth it. I feel much more comfortable and even confident presenting than I did at the start of this 11 weeks and I was proud to explain to everyone what we did and what we found. I'll miss the other iFellows, Michelle, field work and all of it (even the parts that seemed tedious at first). All and all I feel so fortunate to have been a part of this program for it's possible last year. It was moving to see how much everyone cared about the iUTAH and it's mission, and everyone involved. I count myself lucky to have experienced everything I did and met everyone I did.