---

News Article
May 2, 2016
Award-Winning Author Coming To SLC
The iUTAH commissioned book Water Runs Through This Book, by Nancy Bo Flood and illustrated by Jan Sonnenmair, has received much recognition and praise from the literary community this year. It has been shortlisted for a Green Earth Book Award, is a finalist in the young adult category for Colorado Author's League 2016 Awards, and winner of the 2015 Sigurd F. Olson Nature Writing Award (SONWA) for young adult literature.
Nancy Bo Flood says, "Water creates watersheds - communities that connect us all." As both a writer and and educator, she has led discussions using Water Runs Through This Book at libraries, classrooms, museums, and teacher workshops in Utah. On a recent trip to the southeastern corner of Utah, one teacher said Ms. Flood's "energy and passion…. engaged our students in [activities ranging] from an animated read-aloud with a large group of rapt four-year old preschoolers to a writing workshop for all of our sixth graders." Copies of the book were handed out at each event.
Bo Flood will be in Salt Lake City the week of May 7 – 13, and will be attending various community events including a teacher workshop held at The Leonardo on May 7.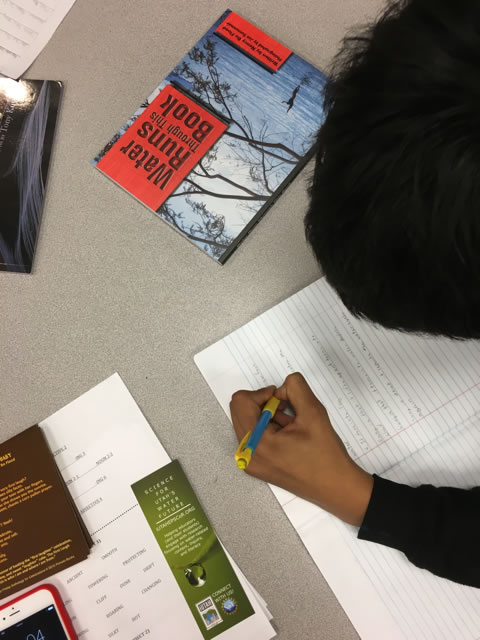 « Back to list of all news articles