---

News Article
June 13, 2016
USU's Native American STEM Mentorship Program Holds Poster Session
Students from Utah State University Eastern's Blanding campus presented posters showing what they learned during this summer's Native American STEM Mentorship program held on USU's Logan campus. Two students, Leander Rockwell and Anna Sagg, were among the 23 undergraduate researchers. Leander and Anna worked with on iUTAH research in Ryan Dupont's and Mark Brunson's labs, alongside graduate, undergraduate, and iFellow peer mentors.
"This is the second year we've been involved with the program, and I can't be more pleased with how it's gone," said Mark Brunson, iUTAH Education, Outreach and Diversity director. "Engaging with the Native American Student Mentorship Program is a perfect fit with our iUTAH goals of enhancing the diversity of participants in our state's STEM workforce and to offer research experiences to students at colleges and universities that primarily serve undergraduates."
The poster session, held on June 6, featured studies ranging from electrochemical water splitting to thermochronology of Utah's Wasatch Fault together with iUTAH projects involving the effects of vegetation on stormwater and surveys on water perceptions in the state.
"This was a great event, and it was great to see it so well attended, said Andreas Leidolf, iUTAH Assistant Director and Project Administrator. "I was impressed with how excited these students were to present their experiences of participating in this program to the campus community. Hearing first-hand what a difference a faculty or graduate student mentor has made in these students' lives in such a short span of time is really quite awe-inspiring, and a testament to the supportive and inclusive environment Utah State University has created."
Now in its second year, the NASM program, started with grant funding from the national Native American-Serving Nontribal Institutions initiative, encourages to students to explore advanced STEM educational opportunities and careers.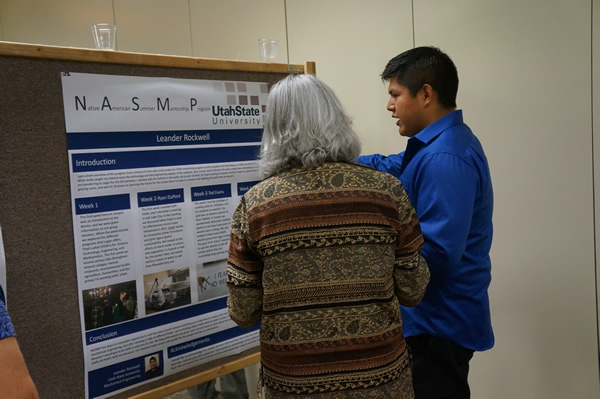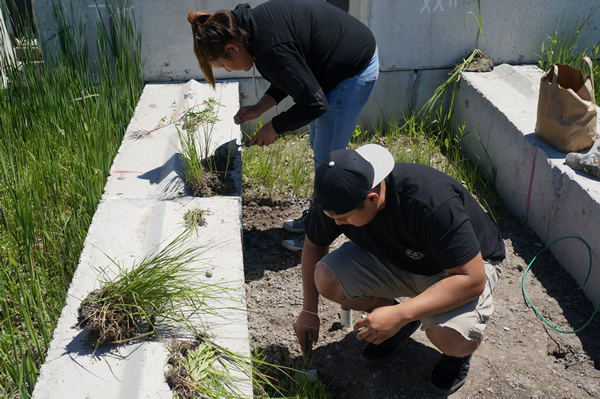 « Back to list of all news articles