---

News Article
August 23, 2016
Reporters from UPR's The Source program win awards
Utah Public Radio's The Source was recognized with awards from the Associated Press Radio-Television Association (APTRA), and the Society of Professional Journalists, Utah Headliners Chapter in 2016. The program's production team, made up of Jennifer Pemberton, Ross Chambless, and Ryan Cunningham, were recognized for:
2015 Best Investigative Reporting from the Associated Press Television and Radio Association for the episode "Recreation: It's Contentious. It's Litigious. It's Fun!"
2nd Place for Radio Series in the 2016 Utah Journalism Awards from the Society of Professional Journalists, Utah Headliners Chapter.


UPR was the only radio station from Utah to win an APTRA award. For a complete list of winners visit the APTRA website.

The Source, an hour-long monthly program produced by Utah Public Radio (UPR), has tracked water news across Utah. Monthly editions, which were supported by iUTAH, followed scientists, and others, into the lakes, streams, and snowfields that are the source of our drinking water, our agricultural industry, our stunning scenery, and our world-class recreation. Utah Public Radio is interested in partnering with groups from across the state to help educate the public through storytelling or underwriting. Past episodes of The Source are available at either the UPR or the iUTAH website.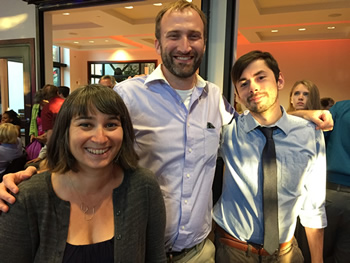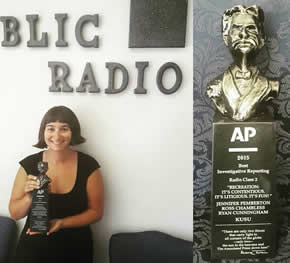 « Back to list of all news articles