---

News Article
October 11, 2016
iUTAH Welcomes the Alan Alda Center for Communicating Science to Utah
Close to 245 faculty members, staff, and graduate students from across the state participated in science communications workshops held on October 3-5, 2016. The Alan Alda Center for Communicating Science led large interactive sessions in both Logan and Salt Lake City that were free and open to the public. These sessions, facilitated by Anne Machalinski from the Alda Center, directed audiences thorough examples and discussions on why effective science communication matters.
Each day, smaller groups of 8 – 32 people continued to participate in more focused training sessions. These workshops included learning to how to read and connect with your audience, and how to speak more clearly and conversationally about your work and why it matters. Exercises led to deeper conversation on the importance of connecting with the public and being able to explain what you do.
iUTAH researcher Bo Yang, an associate professor of Landscape Architecture and Environmental Planning at USU said he "benefitted from all the sessions, especially the afternoon session on Distilling Your Message." He added "I feel much more confident using my own examples after going through this training."
"Talking about your research doesn't have to just be boring facts, you can make it interesting," said Beth Ogata, PhD student in Biology at USU and iUTAH graduate research assistant. "It's an opportunity to talk about why you do what you love, and why it matters to the person you are speaking with. It's more of a conversation."
Also participating in Monday's training was Dan Bedford, professor of Geography and Honors Program Director at Weber State University. He said he has "had two excellent, intensive science communication trainings through iUTAH, and I've benefited tremendously from both of them-- learned a lot, and will be putting the lessons into practice every day in the WSU classroom and beyond."
"This event is a perfect example of what that process of capacity building looks like," said Andreas Leidolf, Assistant Director and Project Administrator iUTAH EPSCoR. "Partnerships like this one, between the Offices of the Vice President for Research at Utah State University and the University of Utah, as well as iUTAH, are emblematic of a new culture of interdisciplinary and multi-institutional research and teaching that has taken hold in Utah over the past five years."
For more detailed descriptions of the Alda Center's visit, please read the articles below.
Press: Utah State Today | UU News | The Herald Journal | KUSU Radio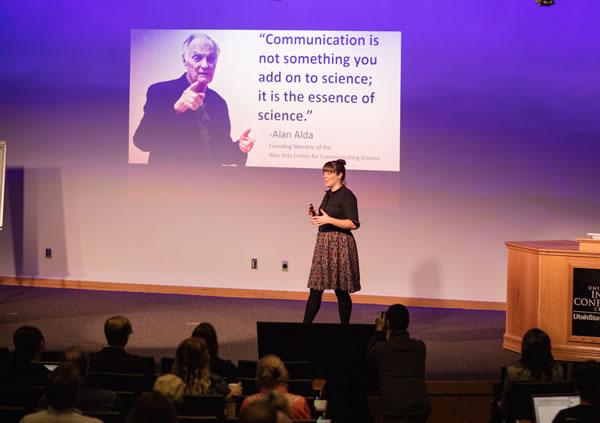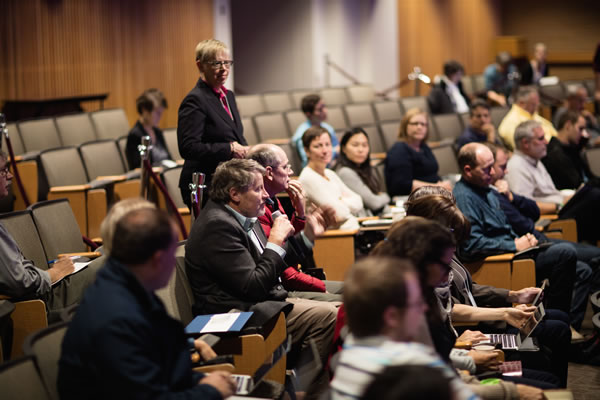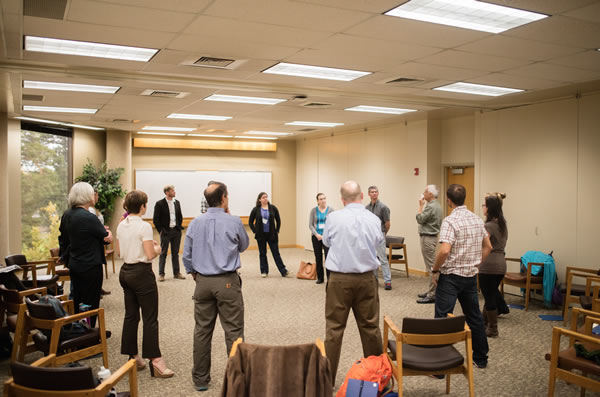 « Back to list of all news articles