---

News Article
June 28, 2017
Fighting Wildfires with Wildflowers
Southern Utah University and iUTAH researcher Jackie Grant has been in the news for her award of $68K from the Bureau of Land Management's Colorado Plateau Native Plant Program to collect seeds from native plants for research. These seeds will also be used to restore plant life after wildfires destroy forests and seeds in the underlying soil.
A media release provided by Southern Utah University's writer Lexi Carter quoted Grant as saying that " 'Native plants are important in Utah because this state is part of a fire-adapted ecosystem, which means that fires happen on a regular basis here,' said Grant. 'We need plants to return to the land as soon as possible after a fire to prevent heavy rains from eroding the soil and filling streams with sediment that kills fish. Although we often overlook them, native plants provide the groundwork for what makes this state special.'
The research conducted this summer builds on previous work Grant has done with iUTAH, the state's National Science Foundation EPSCoR grant. Benefits extend to more than SUU students because water, outdoor recreation, hunting, fishing, and access to the state's incredible scenery are important to most residents of Utah.
Grant's collaborations with iUTAH, a statewide research infrastructure improvement grant aimed at water research, education, and outreach, have been recognized with both a Research Catalyst Grant and an Education and Outreach Catalyst grant. A third award for time-release gave Dr. Grant the time to write the proposal for seed collection. "Dr. Grant exemplifies what it means to be an 'engaged scholar,' said Andy Leidolf, assistant director of iUTAH. "She embodies the objectives of iUTAH's research catalyst grant program and one of our project's core missions: to build capacity at primarily undergraduate institutions."
'We are now able to weave science, education and our research through multiple levels of the community while providing experiential learning opportunities to SUU students and recent graduates,' said Grant. 'The BLM grant is a fantastic opportunity for the university as it allows us to work with a federal program to provide economic and educational opportunities for the local community of Cedar City.' "
Press: SUU University News | The Spectrum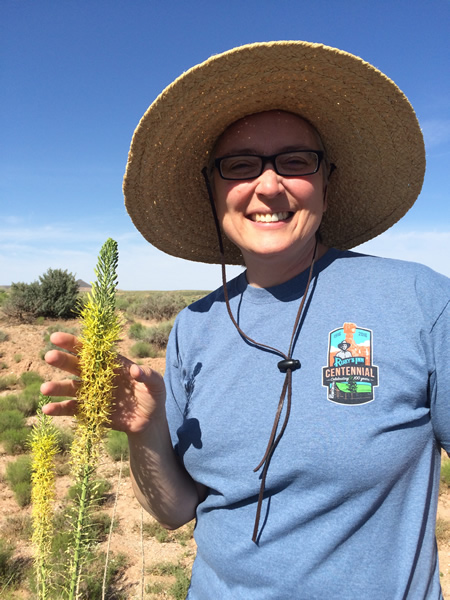 « Back to list of all news articles