---

News Article
October 26, 2017
Saline Lakes in Dire Situation Worldwide
iUTAH researchers Sarah Null and Maura Hahnenberger, and others have contributed to an article on the "Decline of the world's saline lakes" published online in the journal Nature Geoscience on October 23, 2017.
An announcement written by Tracy Jones for Utah State Today says that saline lakes, including Utah's Great Salt Lake, are shrinking. While the lake has risen and fallen in recent years, this particular decline represents a drop in water level, exposing more lake bed, and leading to an increase in dust. In addition to the lake's importance to economy, wildlife, and recreation, the dust caused by this decline is hazardous to human health. Authors of the article, including scientists and water managers, say that additional water resources are needed to bring the lake back to a healthy state.
Wayne Wurtsbaugh, lead author and professor in the Department of Watershed Resources and the Ecology Center at Utah State University says that "the persistence of water diversions has decreased the lake's level about 11 feet and exposed a lot of lake bed. The state's plans to continue developing water in the basin will only worsen the problem."
"The state has had some success in water conservation for households, but since water for agriculture represents over 60% of water use, domestic conservation represents only a minor reduction," says Wurtsbaugh. "Reductions in water use from all sectors will be needed if we are to solve this problem."
Full study of the article is available below:
"Decline of the world's saline lakes"
Authors: Wayne Wurtsbaugh, Sarah Null, Peter Wilcock and Frank Howe of Utah State University; Craig Miller of the Utah Division of Water Resources, Justin deRose of the U.S. Forest Service, Maura Hahnenberger of Salt Lake Community College, and Johnnie Moore of the University of Montana.
Press: EurekAlert! | Utah State Today | The New York Times | International Business Times | Salt Lake Tribune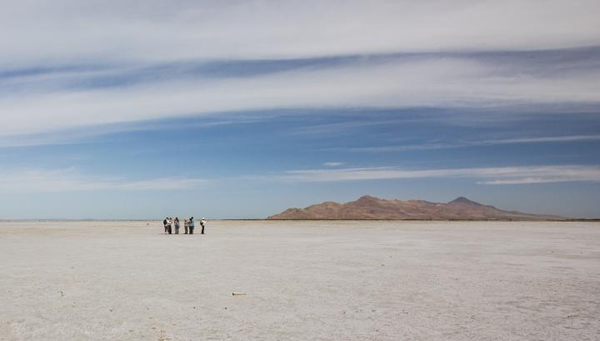 « Back to list of all news articles