---

News Article
March 19, 2018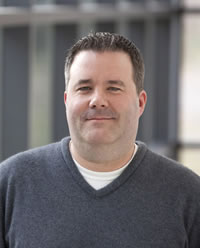 Andreas (Andy) Leidolf, iUTAH's assistant director and project administrator, will be starting a new position as Program Coordinator for the Utah State University Honors Program on April 1. The program involves around 600 students at USU. Similar to his role in iUTAH, the position combines program coordination and administration, with program development and implementation, as well as long-term strategic planning to sustain and grow the program. There may also be some opportunities for teaching and coaching.
While Andy will be missed for his ideas, organizational abilities, and energy that have shaped iUTAH over the past three and a half years, he will continue his connection to various science partnerships that he fostered here. As Executive Director of the Society for Freshwater Science, a position held since January 2018, he oversees the efforts of SFS in promoting further understanding of freshwater ecosystems and the interface between aquatic and terrestrial habitats. Later in 2018, he will start a visiting fellowship with the American Association for the Advancement of Science's Community Engagement Fellows program, continuing his work with them by writing for publication, mentoring, and teaching of the next cohort group.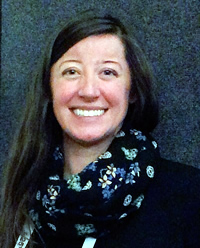 Ellen Eiriksson, iUTAH's education, outreach, and diversity coordinator, began dividing her iUTAH time with the Natural History Museum of Utah as their Citizen Science Liaison in January. She has been helping to support NHMU's citizen science programming, including the museum's effort to create and coordinate a statewide citizen science community.
iUTAH will soon welcome their newest member as Ellen and Dave Eiriksson, iUTAH's GAMUT instrumentation technician at the University of Utah, are expecting a baby this month, March 2018. This means that Ellen will be out of the office through mid-June on maternity leave. Afterwards, she will be returning to wrap-up EOD-related items through the end of the project on July 31.
« Back to list of all news articles