---

News Article
May 15, 2018
Student Honors for Outstanding iFellows
iUTAH wants to congratulate graduates across the state, and highlight the outstanding achievements by a few of the undergraduates that lined up to receive their hard-earned degrees this May.
Southern Utah University conferred a degree on Donald Long. A recent article in The Independent by SUU writer Nikki Koontz described Long's journey from homelessness to first-generation college graduate, highlighting his "deeply rooted thirst to engage in research." Mentored by Fredric Govedich, SUU department chair of biology, among others, he was involved in four major research projects, including the iFellows undergraduate research fellowship program.
As part of the 2015 iFellows cohort, Long researched the effects of nutrients and pharmaceutical pollution on stream biofilms, later presenting this research at national conferences alongside Beth Ogata, Zach Aanderud, and Michelle Baker. Koontz said that "Long will graduate this May with a double major in biology and nutrition and a minor in chemistry. He will take the MCAT and start applying for medical schools this fall with the goal to study internal medicine. During his gap year, Long has plans for a post-baccalaureate program, which entails a year of intensive research at an R-1 institution."
Utah State University recognized two past iFellows undergraduate researchers, Lindsay Capito, 2017, and Jesse Fleri, 2015. Capito was named Outstanding Senior of the Year for the Watershed Sciences Department. She plans to continue her education at USU as a graduate student, studying Didymosphenia geminata, also known as 'Didymo' or 'rock snot,' and a possible connection to glacier recession.
Also from the Quinney College of Natural Resources at USU, Jesse Fleri, graduated with Honors and was recognized with the Peak Prize: Undergraduate Researcher of the Year. The future looks wet for Fleri as he continues to pursue projects in aquatic and marine environments. He says "I am fascinated by changes happening over large spatial extents and really enjoy the complexities that inherently come with working in dynamic systems." To this end, he will be moving to Canada later this summer to continue his studies as a graduate student funded by the University of British Columbia, and conduct research throughout the San Juan and Gulf Islands to understand how bottom-up and top-down trophic cascades are inhibiting the conservation and restoration of Garry Oak ecosystems.
Fleri says of his experience as an iFellow that it "taught me a lot about what I wanted out of an adviser, a lab, and a project. It was great being forced to completing a project over a single summer because you have to learn about all the stages of research. I learned that water chemistry was not a field I would want to pursue and that my interests were more biology or physics based but I couldn't have known that prior to that summer."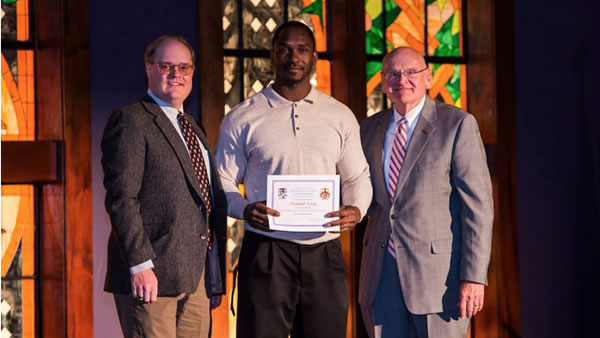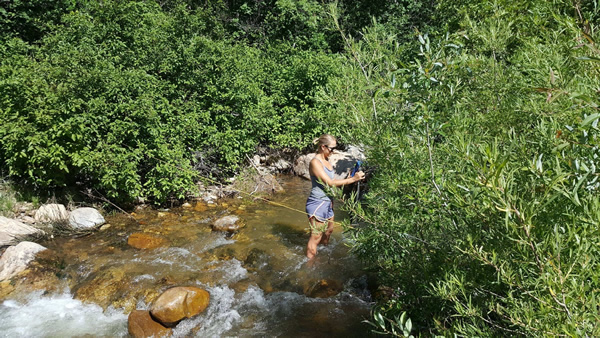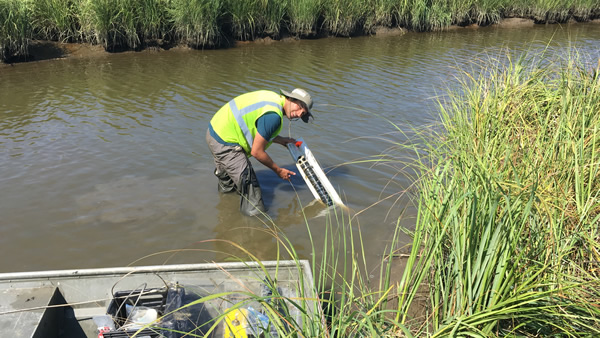 « Back to list of all news articles