---

Research Highlight
August 14, 2015
Utahns Voice their Ideas about Water
What's the first thing that comes to mind when you think of water?
Scientists tend to think of issues as problems – water scarcity, declining water quality, and so on. But how do community members in Utah think about water? The Utah Water Voices Project, led by Dr. Courtney Flint with iFellows Zack Oldroyd and Andre Valle along with other USU students,* set out to open the water conversation with members of the public using social science research techniques.
The team selected six public spaces or parks along the Logan River to capture the iUTAH theme of a mountain to urban or valley gradient, and set out to conduct public intercept interviews at different times of day throughout the summer. Interview questions asked people about the values or benefits of water, as well as perceived threats or problems related to water in and beyond neighborhoods and communities. Flint's students brought their interests in technology, setting up an interactive form on iPad tablets to guide paperless interviews and allow for quick collection of demographic data to help the survey team assess how well the their interviewees reflected the larger community. Interviews were audio recorded and lasted anywhere from 2 to 25 minutes (with an average of 7 minutes).
Interviewees spoke openly on a range of issues – from their thoughts on how important water is for their health and recreation to concerns about flooding, safety, pollution, and drought. Questions asked about interactions with different Utah water bodies and whether respondents would like to see their environmental condition changed – information that will be useful for the Utah Division of Water Quality as they try to incorporate local values and perspectives into their prioritization plans. iFellow Zack Oldroyd, who is studying Science Communication at Utah State, asked where people get their water information, revealing that a surprisingly high number of people don't seek or receive any such information. iFellow Andre Valle, a Weber State Health Promotion major, sought to understand how well this research approach reaches a diverse cross-section of people and found that education, but not income or gender, is a very strong factor influencing whether people were willing to take part in interviews.
Over the course of the summer, Flint's team of six completed 101 interviews in Logan and 33 in a 3-day effort in Salt Lake City. They created digital story videos by combining narration and photos with audio and transcript quotes from interviews. In the fall of 2015, they will work on creating an interactive web portal that will not only share the interviews with the wider public, but also invite more people from across Utah to share their water voices.
*USU Students Elizabeth Wynn, Charles Mascher, and Alex Brown contributed greatly to this research project by transcribing interviews, managing data, and helping to produce the multi-media videos to share water stories.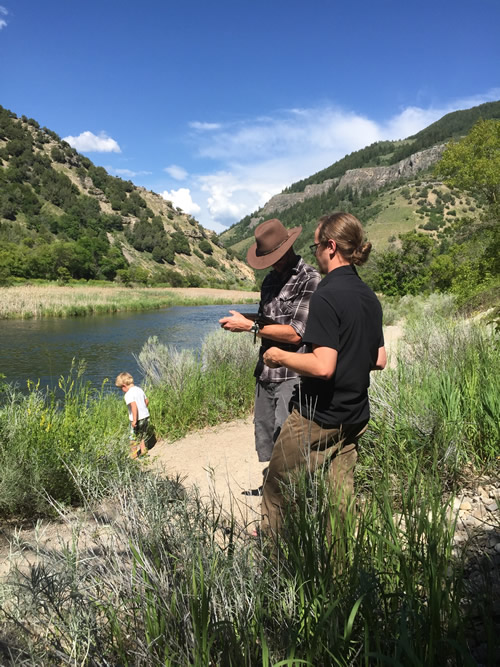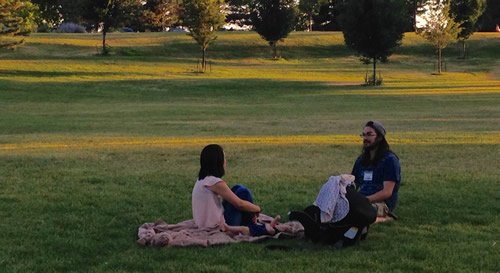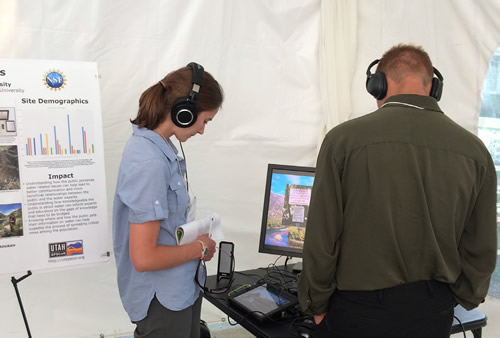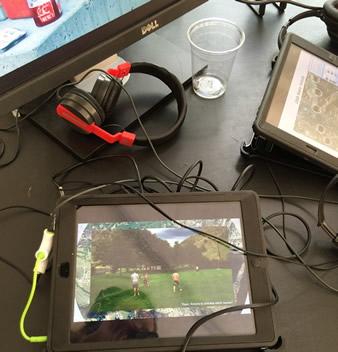 « All Research Highlights