---

News Article
April 25, 2017
Mystery of the Missing Mercury at the Great Salt Lake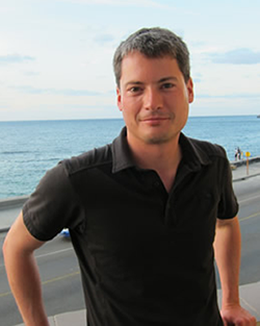 Westminster College and iUTAH researcher Frank Black has been in the news for his contributions to research on the changes in the toxic methylmercury levels in deep waters of Utah's Great Salt Lake, between 2010 and 2015. The story, conducted in collaboration with a team of 10 scientists from the University of Utah, Westminster College, and Utah Department of Natural Resources, came out in a paper published April 12 in Environmental Science & Technology.
A media release provided by the University of Utah's science writer Paul Gabrielsen said the "disappearance of the mercury was not due to aggressive environmental policies or a wide-ranging cleanup effort. Instead, it's part of a story involving a large-scale unplanned chemistry experiment, a sometimes-stinky lake, and ducks – in which the mercury did not disappear…. A Union Pacific railway line crosses the lake, dividing it into a smaller north arm and a larger south arm, with the line drawn right at the base of the bunny-ear-like northern extensions of the lake. Because the north arm has no major river inflow, it's much saltier than the south arm. Two culverts in the railroad line allowed briny north arm water to flow into the south arm and, because of its higher density, sink to the bottom of the south arm."
"The difference in density between the deep and shallow waters prevented mixing, says (University of Utah) geology and geophysics professor William Johnson, and kept fresh oxygen from infiltrating into the deeper water layers. Decaying organic matter on the lake floor sucked all the oxygen out of the briny layer, forcing microorganisms to find something else to "breathe." Without oxygen, some bacteria turn to nitrate to fuel the chemical processes of life. When the nitrate is gone, they turn to iron, manganese, and finally sulfate. Residents of the Salt Lake Valley may have noticed a byproduct of the sulfate-breathing bacteria – sulfide, a stinky rotten egg smell emanating from the lake. In another side effect, the bacteria turn elemental mercury into toxic methylmercury."
Research on this study was funded by iUTAH through two Research Catalyst Grants in 2014 and 2017. Black's current funding award builds upon his earlier work on the Great Salt Lake by examining wildfire ash and GSL dust as sources of heavy metals to Utah's aquatic ecosystems. RCG funding supports a collaborative culture of multi-institutional research, encouraging primarily undergraduate institutions such as Westminster College, to involve themselves and their students in current science research. Chris Mansfield, a recent graduate of Westminster College and one of Black's students, was involved in the team that published the study.
The study can be found in its entirety here.
Press: UNews | Phys.org | Science Newsline | ScienceAlert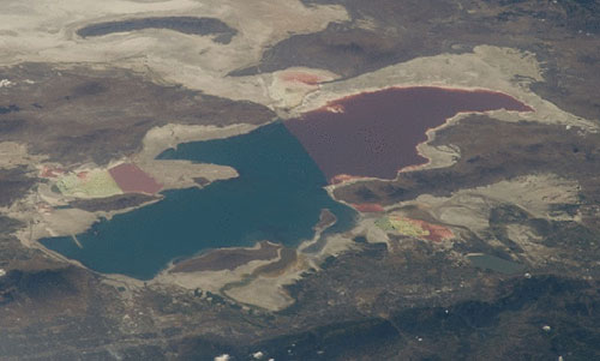 « Back to list of all news articles