---

News Article
November 20, 2017
Software Helps Scientists See How Nature is Connected
Caleb Buahin, a postdoctoral researcher with the iUTAH project at Utah State University, has developed a flexible software framework called HydroCouple that allows scientists to bring together models from different domains and scientific disciplines. This approach, called component-based modeling, allows for the communication and exchange of information during calculations. It allows scientists to test and refine hypotheses about how water systems behave by experimenting with different models using the same framework.
Caleb's current work involves coupling together models that simulate the natural and built portions of urban water systems. By working with the City of Logan and using aquatic and climate data from iUTAH's Gradients Along Mountain to Urban Transitions (GAMUT) network, he is able to examine present and future water capacity related to the cities' stormwater system. An example output from his work shows the interactions between the canal system and the engineered stormwater infrastructure.
By demonstrating how this framework can be useful for bringing together models and data for different aspects of Utah's water system, Caleb is creating software tools and guidance that can help other researchers evaluate not just water systems but other natural resource systems. In so doing, scientists will be able to avoid the pitfalls of studying parts of a problem independently, without considering the important ways that different resources affect each other and our future.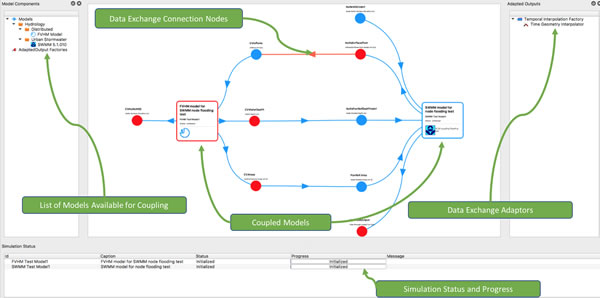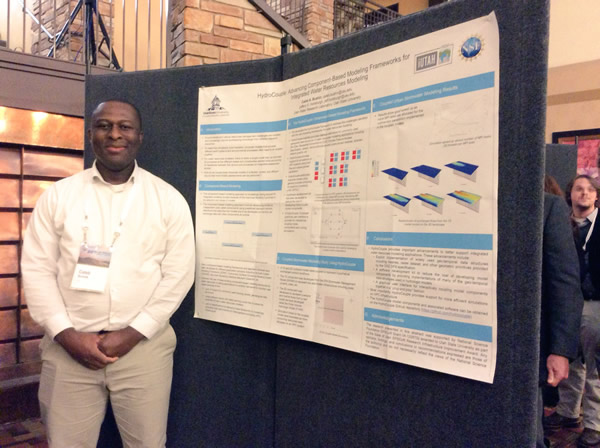 « Back to list of all news articles