Project Participants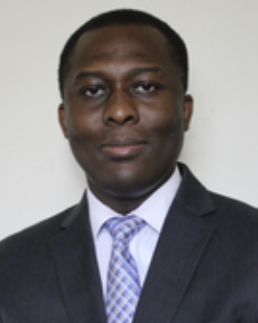 Caleb Buahin
Utah State University
Contact Information:
Institution:
Utah State University
Department:
Civil and Environmental Engineering
Email:
caleb.buahin@aggiemail.usu.edu
Biography:
Caleb graduated with his BS and MS in Civil and Environmental Engineering from Brigham Young University in 2010 with an emphasis in Water Resources. He worked briefly for Aquaveo in Provo, Utah as a software developer on their Watershed Modeling System team and then for Environmental Resources Management Inc. in Exton, Pennsylvania where he applied a variety of hydrologic and hydrodynamic models for various local and international environmental impact assessment studies. He enjoys playing soccer in his free time.
iUTAH Involvement:
iUTAH Team Memberships:
Graduate Research Assistant, RFA3
Role in iUTAH:
Ph.D. Candidate
iUTAH Interests:
Diversity Enhancement, RFA3, STEM
Expertise:
Professional Interests & Expertise:
Coupled Human-Natural Systems, Coupled Modeling, Ecohydrology, GIS, Green Infrastructure, Hydrologic Modeling, Informatics, Landuse Change, Water Quality
Environments & Scales:
Cities, Groundwater, Lakes, Soils