About iUTAH
iUTAH is an interdisciplinary research and training program aimed at strengthening science for Utah's water future. iUTAH brings together a network of researchers, universities, governmental agencies, industry partners, and non-profit organizations state-wide. This five-year project is funded by the National Science Foundation through July 2017.
The Problem: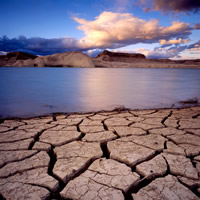 As the second driest state in the nation, water is a valuable resource to the citizens, recreation users, industry, farmers, and landscapes of Utah. Currently, Utah relies on water from the mountains but recent climate models are predicting major shifts in the water supply as it transitions from snowpack to rain.

Water helps make Utah a paradise for outdoor enthusiasts with its "Greatest Snow on Earth," national parks, blue-ribbon fisheries, lush golf courses, and tranquil Lake Powell.

Utah is also one of the fastest growing states. With nearly 3 million residents already, the population is expected to double by the year 2050 creating a higher demand for water. Protecting our water is essential for Utah's continued prosperity and future economic development.
The Approach: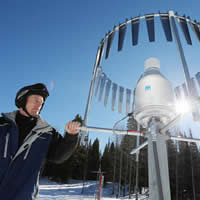 Achieving water sustainability in Utah will only be possible by understanding how our water system operates as an integrated physical, chemical, biological, and social system. iUTAH's statewide network of researchers are focusing on three areas to achieve this goal.
Measuring the relationships between water and ecosystems
Assessing water use behaviors and decisions, and how these influence the urban environment
Establishing uniform data sets to understand the ties between human and environmental water systems

iUTAH researchers focus on three watersheds located along the Wasatch Front—Logan River, Middle Provo River, and Red Butte Creek. Our network of solar-powered water and climate monitoring stations called GAMUT (Gradients Along Mountain to Urban Transitions) collects a wealth of important information about how human activities, climate change, and other factors affect our water supplies.
iUTAH in the News:
Read the latest press releases and articles featuring iUTAH in the news. Our press releases provide up-to-date information about what's happening in science for Utah's water future.