GAMUT Environmental Observatory
Gradients Along Mountain to Urban Transitions
GAMUT: The Final Frontier
View this presentation to learn more about GAMUT extensions of data and research products
iUTAH researchers have developed and deployed an ecohydrologic observatory to study water in 'Gradients Along Mountain to Urban Transitions' (GAMUT). The GAMUT Network measures aspects of climate, hydrology, and water quality along a mountain-to-urban gradient in three watersheds that share common water sources (winter-derived precipitation) but differ in the human and biophysical nature of land-use transitions. View the GAMUT Fact Sheet.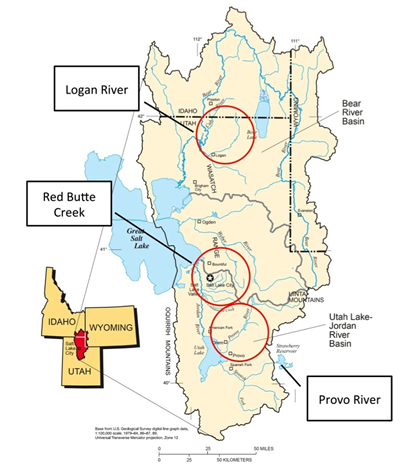 Location of the three GAMUT watersheds in northern Utah, USA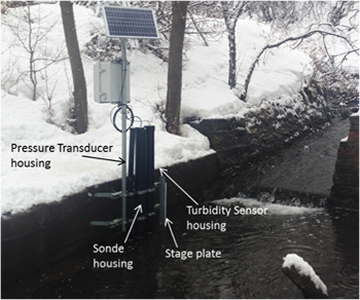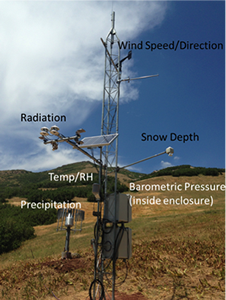 GAMUT sites in Red Butte Creek watershed with typical aquatic (left) and climate (right) sensor deployments.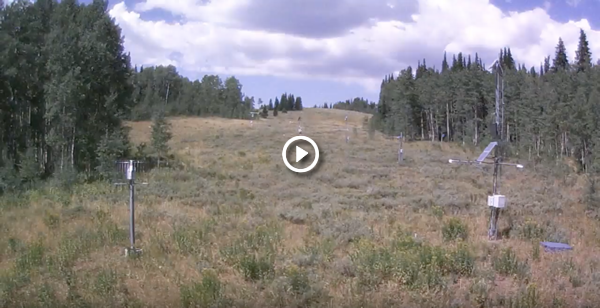 GAMUT Cyberinfrastructure
The collection and dissemination of data from the GAMUT Network is supported by various cyberinfrastructure applications illustrated by this workflow.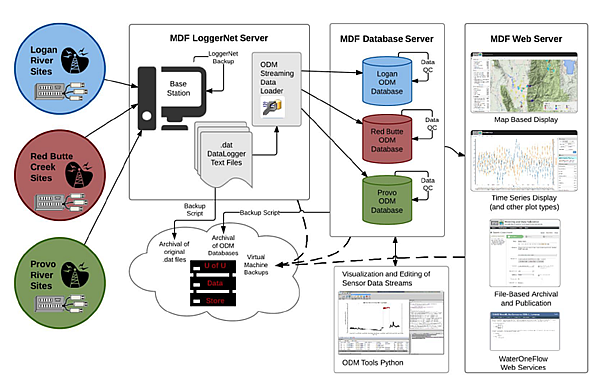 This is a workflow illustrating the steps in the flow of GAMUT data and the CI tools deployed to support it.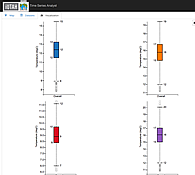 Access to real-time sensor data is available to researchers, educators, and other stakeholders via
online visualization
.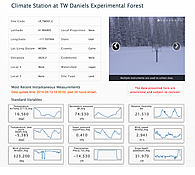 Information on each of the three GAMUT watersheds with pictures and current conditions of each GAMUT site are available online: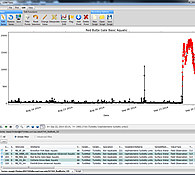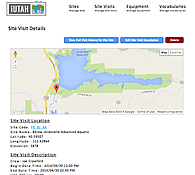 To provide GAMUT technicians access to information about physical equipment inventory and associated actions such as deployments and calibrations, the CI Team has developed an extended data model and web interface. Source code for the equipment management system.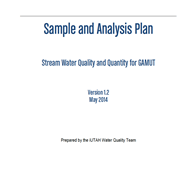 Sample and Analysis Plan Stream Water Quality and Quantity for GAMUT Version 1.2 - May 2014 was developed by the iUTAH Water Quality Team, a subgroup of Research Focus Area 1 (Ecohydrology) in support of the GAMUT monitoring network. This work was supported by NSF EPSCoR award OIA 12-08732 to Utah State University, as part of the State of Utah Research Infrastructure Improvement Award. Any recommendations expressed here are those of the author(s) and do not necessarily reflect the views of the National Science Foundation.