Researchers & Graduate Students
iUTAH's mission is to explore how factors such as population growth, climatic variability, land use change, and human behavior affect the

sustainability

of our water resources. We do this by conducting

innovative

,

interdisciplinary

, and

multi-institutional

research on all aspects of Utah's water system, both

natural

and

human

, as well as the linkages between them. An added objective of the iUTAH project is to

build capacity

for large-scale, integrated socio-environmental research in our state and to allow our research universities to be more competitive in securing extramural research funding. In addition to using its own funds to achieve this important goal, iUTAH has also excelled at leveraging existing

infrastructure

into new research dollars, with over $18 million in additional funding secured since the inception of our project. iUTAH uses these funds to support a number of graduate students, postdoctoral associates, and faculty at Utah's three research universities. All data sets and products generated by this active group are

publicly available

through the iUTAH Modeling and Data Federation.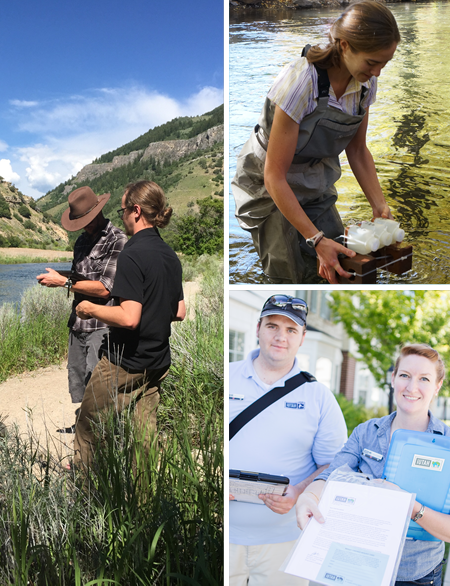 Opportunities:
Events:
ISSRM at Snowbird UT in June 2018


UU's GCSC seminar series - Kip Solomon


USU Ecology Center Seminar Series - Meghan Duffy