EOD Innovation Awards

As a statewide program focused on water sustainability, iUTAH is dedicated to broadening our engagement with a wide and diverse range of stakeholders across Utah. With Education, Outreach and Diversity (EOD) Innovation Awards, iUTAH has found new partners or programs that enhance and broaden the outreach goals of iUTAH EOD. Examples of past awards are listed below.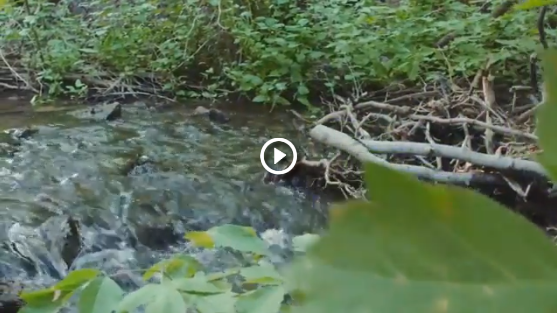 Example of an EOD Innovation Award project video spotlight by the Global Change and Sustainability Center at the University of Utah

Year 3 Innovation Awards (2014-2015):
Garth and Jerry Frehner Museum of Natural History, Southern Utah University
Green Roof Agriculture Exhibit and Outreach


Creating green roof infrastructure to assist with research and educational activities, in partnership with the iUTAH Research Catalyst Grant program.



Global Change and Sustainability Center, University of Utah
Student Field Trips to Red Butte Creek and Video Spotlight


Created a program of elementary student field trips to Red Butte Creek, focusing on water issues in the urban environment and a video on the importance of the creek as an urban steam.



Rose Park Elementary School, Salt Lake City School District
Jordan River Water Watch
Exposing 4th grade students to innovative interdisciplinary research and systems-level knowledge of the interactions among water, demand, and climate with a novel approach to integrated research and training.



Salt Lake Community College
iUTAH Water Girls Program
Place-based STEM learning for middle school girls.



The Leonardo
"Leo On Wheels" Science Outreach Carts On Water
Developing water-focused outreach carts for middle school students that provide opportunities for current iUTAH research to be shared state-wide.



The Natural History Museum of Utah
"The Whole GAMUT," a Digital Interactive at NHMU


Collaborating with iUTAH scientists and faculty, NHMU is designing and building an exhibit kiosk to visualize iUTAH GAMUT site data. 



Utah Public Radio
"The Source"


A monthly 60-minute radio program sharing stories about water in Utah as it relates to research, the environment, recreation, and the economy.
Year 2 Innovation Awards (2013-2014):
Bear River Watershed Council
2014 Bear River Forum Support


The Bear River Watershed Council was awarded funds from iUTAH to support their Beaver River Basin Forum in January 2014.



Explore Utah Science
iUTAH Water Science Broadcast Series "Follow the Flow"


"Follow the Flow" is a 6-part radio series focused on research efforts dedicated to maintaining and improving water sustainability in Utah. The series is made possible with support from iUTAH.



Garth and Jerri Frehner Museum if Natural History (GJFMNH), Southern Utah University
Water Cycle Dymanics at the SUU Green Roof
Creating green roof infrastructure to assist with research and educational activities, in partnership with the iUTAH Research Catalyst Grant program.


Jordan High School
AP Environmental Science Class Support


Educator Heather Gooch was awarded funds to purchase equipment and  sponsor field trips for the first year of AP Environmental Science at Jordan High School. 



Thanksgiving Point
iUTAH Engagement Programs


Thanksgiving Point Institute was awarded to develop iUTAH-focused programming for Thanksgiving Point venues: Jordan River wetland, Museum of Natural Curiosity, Children's Garden and Nature Classroom, Farm Country, Museum of Ancient Life, and the Formal Gardens.