Middle Provo River Watershed
The Provo River originates in the Uinta Mountains at Trial Lake, traveling down the Uinta mountains before eventually entering into the Jordanelle Reservoir.  After being released from the Jordanelle Dam, it enters the Heber Valley, which is currently undergoing a rapid change from a rural area to an urbanized one.  After the river leaves Heber Valley, it enters the Deer Creek Reservoir.  It is then released and travels into the highly devolved cities of Orem and Provo before its final destination, Utah Lake.
The Provo River is famous for its Blue Ribbon Fishery status.  In 2008, the Utah Reclamation Mitigation and Conservation Commission finished the Provo River Restoration Project.  This project restored the Middle Provo River between Jordanelle Reservoir and Deer Creek Reservoir to a more natural state, reestablishing the diversity and productivity of its natural habitat and fishery.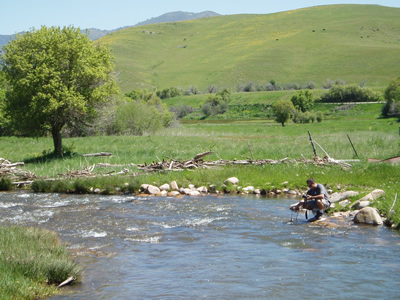 Provo River GAMUT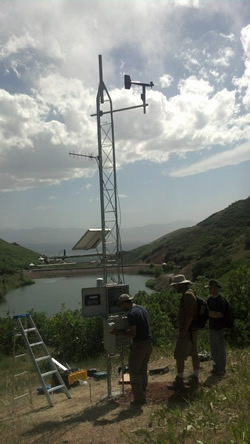 There are currently two operating GAMUT (Gradients Along Mountain to Urban Transitions) weather stations in the upper Provo River watershed.  These are located at Beaver Divide near Trial Lake.  There is also a GAMUT aquatic station, located below the Jordanelle reservoir that is collecting water quality data (e.g. water temperature, pH, dissolved oxygen).  Another aquatic station is currently under construction in Charleston, and another one in Midway and the Soapstone Basin will be installed within the next few weeks.  As soon as the snow melts another weather station will be completed in the Soapstone Basin, and in Charleston.  Up to date provisional data for all installed sites can be found at:  http://data.iutahepscor.org/mdf/Data/Provo_River/.