Logos & Templates
The iUTAH logo should be used in accordance with the following instructions. You may download the logo below. Looking for the National Science Foundation (NSF) logo? Visit their website: http://www.nsf.gov/policies/logos.jsp.
Who Can Use the iUTAH Logo?
Students, faculty, staff, and partners of the iUTAH project may use the logo for posters, reports, promotional materials for events sponsored by iUTAH, and presentations. The logo is *only* for participants, and is not meant for public use. If you are unsure whether or not you are allowed to use our logo, please contact us.
Download the iUTAH Logo
You can download the iUTAH logo, each with two high-resolution formats. Please do not use only the "box" image with another font. You are welcome to resize the logo to fit your needs, but please take care not to distort the proportions of the logo in order to ensure proper representation of the iUTAH organization. You may NOT edit the logo in any way other than to resize it.
To download an individual image, click on the version you would like to download and then right click on the image and choose "Save Image As."

Download All iUTAH Files - 1.3 MB Zip File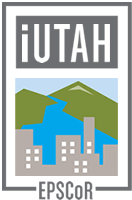 (1190 × 1800)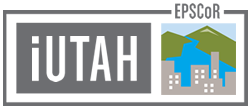 (2400 × 1029)

iUTAH Identity Guide for Logo and Colors - PDF
Utah EPSCoR Logo

Download All Utah EPSCoR Files - 1.3 MB Zip File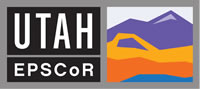 (1211 × 539)

Utah EPSCoR Identity Guide for Logo and Colors - PDF