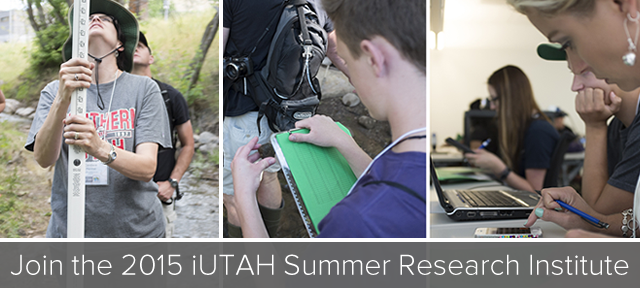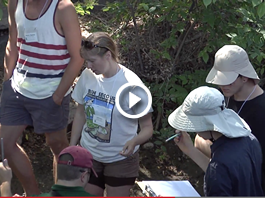 About the iUTAH's Summer Institute
Watch this video for more information about iUTAH Summer Institute.
When: June 15-18, 2015 (Institute) and July 17, 2015 (Symposium)
Where: Utah Valley University, Wasatch Campus, Heber City, UT
Application Deadline: April 30, 2015


Recruitment Materials:
Teachers, undergraduates and high school students:
Like to spend time outdoors learning about your environment? Join us for a week spent performing research in the Heber Valley along the Middle Provo River Watershed and contribute to the bigger picture of water sustainability in Utah.
During the Institute you will:
Work in small teams of high school students, undergraduates, teachers and graduate students.
Perform hands-on research in the field related to: microbiology and water quality, vegetation and soil moisture, and the influence of geology on water quality.
Gain insight into what scientists do and how they collaborate.
Work together to analyze your data and prepare a poster to share your research findings.
Earn a stipend for your participation.
During the Symposium you will:
Present your research poster in an informal, open-house format.
Learn about more watershed-related research in the Wasatch front.
Participate in breakout sessions tailored to you.