iUTAH Summer Research Institute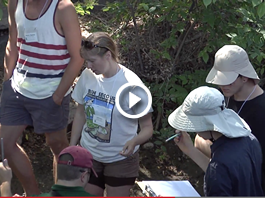 iUTAH's Summer Research Institute
Watch this video for more information about iUTAH Summer Research Institute.
Designed to help teachers and prospective teachers gain insight into what scientists do and how they collaborate, and to engage students in hands-on research, the iUTAH Summer Research Institute brings together high school students, secondary education teachers, and undergraduate students to conduct research on water sustainability in Utah. Participants work together with university faculty in small teams to perform hands-on research in the field related to water quality, vegetation and soil moisture, microbiology, social science, and more, in addition to collecting data, and sharing results with the iUTAH team.
iUTAH Summer Research Institute Products
Model Earth Curriculum and activities developed through Years 1-3 of the Institute: