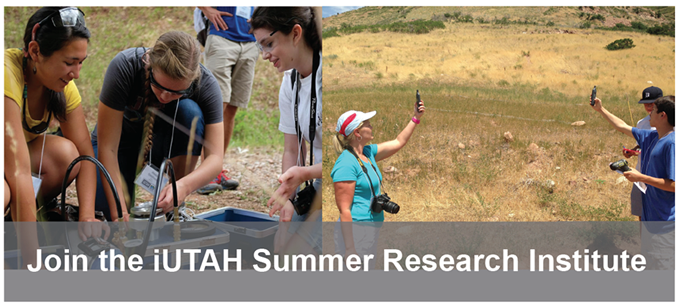 When: July 7 - 11, 2014
Where: Utah State University, Logan UT
Applications Due: April 15, 2014


Teachers, undergraduates and high school students:
Looking for a unique experience this summer? Spend a week performing real research investigating the
interaction of urban and natural areas in the Bear River Watershed. Learn something new and contribute
your findings to the bigger picture of water sustainability along the Wasatch Front.
During the week you will:
Work with scientists to perform hands-on research in: storm water impact, land-use, climate modeling
and attitudes and values related to water sustainability.
Analyze your data and share your research findings at a scientific meeting on the last day of the Institute.
Earn a stipend for your participation.
Who is eligible to apply?