---

News Article
March 4, 2015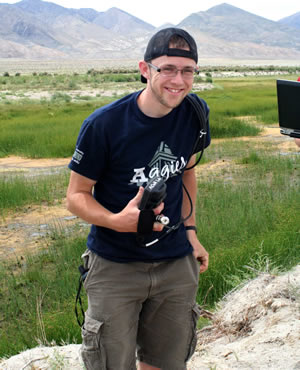 Look at what past iUTAH undergraduate researchers are doing now!
Timothy Beach, 2014 iFellow
Tim is currently studying Watershed Sciences at Utah State University with a minor in GIS. His project with Dr. Sarah Null as an iFellow last summer involved using GIS skills learned on campus to create and manipulate spatial information about Utah's water situation. Thanks to this experience with iUTAH, Tim will have an internship, this upcoming summer with the Bear River Canal Company in Tremonton, Utah. He'll be using GIS to help their coordination with the Bear River Migratory Bird Refuge. In addition to his summer internship he will also be working at the USU Water Quality Extension office, helping to create outreach materials for the iUTAH program. Tim is hoping to apply to graduate schools in the near future, most likely starting the fall of 2016.
« Back to list of all news articles