---

News Article
February 24, 2016
Undergrads Present Water-Related iUTAH Research at UCUR
Students from all over the state participated in the annual Utah Conference on Undergraduate Research (UCUR), held February 19, 2016 on the University of Utah campus. Six students associated with iUTAH EPSCoR presented research at this year's conference. Viviane Baji, Matthew Barnett, and Jordan Risley, all from Utah State University, examined different aspects of the Utah Water Survey/iPad Project conducted last summer. Student participants include:
Christopher Mansfield, Westminster College, working with RCG awardees, oral:
Environmental Influences of Methylmercury Photo-Degradation Rates at the Great Salt Lake

Hannah Peterson, UVU, working with RCG awardees, poster:
Temporal and Spatial Variations of Trace Metal Loading to Utah Lake

Jordan Risley, USU, iFellow, poster:
The Impact of Farm Ties on Concern About Climate Change

Matthew Barnett, USU, iFellow, poster:
Does Water-Based Outdoor Recreation have an Impact on the Environmental Concerns and Perceptions of Utahns?

Viviane Baji, USU, iFellow, poster:
Impact of Age on Water Shortage Concern

Zack Oldroyd, USU, iFellow, oral:
Utah Water Voices
Now in its 10th year, UCUR gives students the chance to formally present visual and/or oral presentations of their work in a scholarly setting to students, faculty, field specialists, and community members. It also offers an informal networking opportunity. State colleges and universities take turns hosting UCUR. Next year's Conference will be held at Utah Valley University.
Press: U of U Press Release | Daily Utah Chronicle | Deseret News | Fox 13 News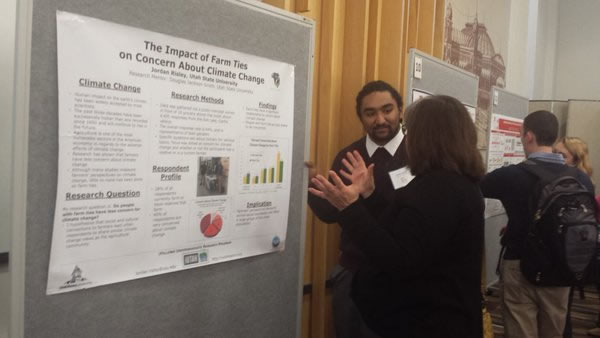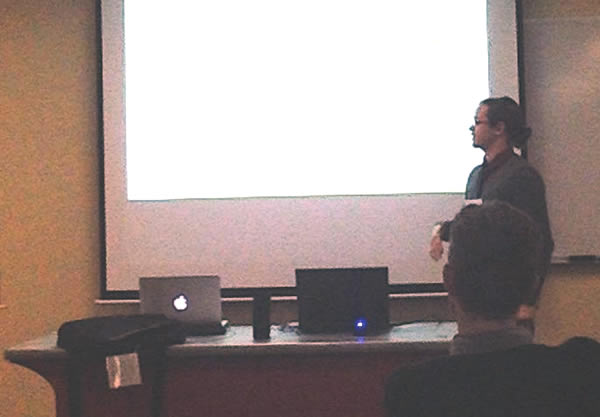 « Back to list of all news articles