---

News Article
February 6, 2017
iUTAH Students Present Research on Capitol Hill
Undergraduate students from the University of Utah and Utah State University presented their research for Utah lawmakers in the rotunda of the state Capitol in Salt Lake City on Tuesday, Jan. 24, 2017. Due to weather-related issues, USU did not make it down for the event, and will showcase their work at a later date. Two iUTAH students were selected to present research:
Hyrum Tennant, USU student & iUTAH trainee, (mentor Beth Neilson)
Project title: Groundwater Influences on the Logan River Watershed
Adam Whalen, UU student & 2016 iUTAH iFellow (mentor Sara Yeo)
Project title: A Comparative Analysis of Attitudes Toward Drinking Water Between Utah and the Nation
The iUTAH project involves students in a wide range of academic disciplines all related to water research in the state. While participating in research, students learn valuable skills on poster development and engaging in one-on-one and group presentations. As a double major in Communication and Political Science, Adam Whalen said he was especially "excited about how involvement with research can have real world implications in government, and by extension, society," adding that "this presentation was a wonderful hybrid of my academic interests."

"Capitol Hill also proved to be a fantastic venue, it had an aura of importance and historicity that made me feel like I was a part of something greater for the state of Utah," said Whalen. "It one of the best experiences in my undergraduate career. It sparked the same creative drive I had during my time as an iFellow, and reminded me of why I got started in research in the first place."

More information on the event and participants is available in the articles listed below.
Press: UU News | Utah State Today | Deseret News | Daily Utah Chronicle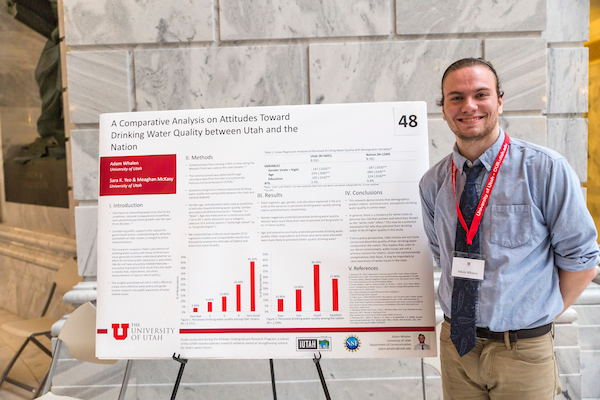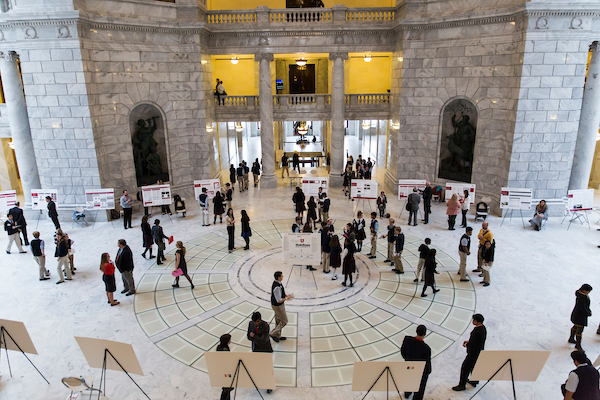 « Back to list of all news articles